You can pretty much say goodbye to film because from this point forward, it's all about video.
by Laurence B. Abrams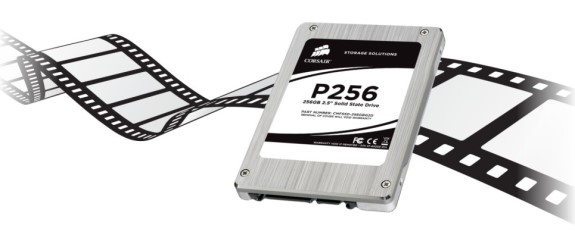 That includes production and post-production and distribution, as well. After more than a dozen years of hi-def development, last year represented something of a tipping point… the year that digital projection finally took the lead over film on theater screens around the world. For more than 80 years, 35mm film was the industry's primary theatrical projection format but in 2011, nearly 64,000 screens worldwide… over 51 per cent of all screens… were projecting digital films. And the rate of transition is certainly not slowing down. To the contrary, the use of conventional film prints by major studios may cease altogether both in the United States and in major markets worldwide sometime before the end of next year. As film manufacturers like Kodak and processing labs like Technicolor and Deluxe shut down or drastically scale back their facilities, we see clear evidence of the same sort of transition from film to video taking place on production, as well.
Director Christopher Nolan and his admirable commitment to continue shooting on celluloid notwithstanding, it's safe to say that the vast majority of our work has already gone to video. In retrospect, shooting on film seems so much more simple, more stable, more reliable and certainly easier to work with but the reasons for switching to video are not insignificant… and there will be no turning back.
The film-to-video transition is driven by a rapidly changing technological environment, with new products reaching the market at a stunning pace and with new workflows in use on almost every production. During this year's Basic Contract negotiations with the AMPTP, some of the Producers' representatives seemed to suggest the belief that all this "new video stuff" made it so much easier to shoot and somehow required fewer people to do it. Really? What this REALLY means for us… the sound technicians, the video engineers, the broadcast technicians and the projectionists who actually do the work…. is that today's theatrical and broadcast productions are far more complex and far more technically demanding and far more challenging than anything we've experienced in the history of our industry.
But we love challenges and in many cases, members of Local 695 are some of the people advancing these new technologies, designing and developing the equipment, advising the manufacturers and developing creative and innovative on-set workflows.
What this all adds up to is an increasingly important need to develop new education and training resources for the membership of Local 695. With that in mind, we've developed a variety of programs, including a partnership with THX and Dolby Labs to offer our members a series of comprehensive Color Science/Color Managementclasses. Local 695 Video Assist, Engineers and Projectionists have attended seven full days of intensive color science training so far and we expect to offer more of these classes in the future as just one component of our on-going data management training.
Also for Video Assist, Engineers and Projectionists, we have continued with our 4-day Final Cut Pro training this Summer but this time we've expanded the program by including an additional 4-day Final Cut Pro Level 2 plus After Effects training.
For Production Sound crews, we've developed Local 695 Pro Tools PT-101 training that now qualifies as Avid Certified Training and we'll soon be expanding the program to include the PT-110, as well. Each of these Avid-certified classes is concluded with an Avid-approved assessment test and once both units are completed, Members are awarded qualification as an Avid Certified Operator.
The 2-day EVS training we conducted in the Spring offered training to Members in the use of EVS systems to capture and distribute digital video and audio over networked servers. Local 695 members are currently using EVS on sports programming, awards shows, talk shows and some dramatic production.
Our Cable Clinics, now in their third year, are conducted on a recurring basis by Local 695's "Master Cable Builder" James Eric. These hands-on classes are limited to just 4 Members, providing a great opportunity to receive highly personalized training in the essential skills of cable building and repair for sound and video.
We are also continuing to offer our Fisher Microphone Boom Training: One-on-One Intensive, a unique training opportunity not available anywhere else. In addition to Microphone Boom Operators and Utility Sound Technicians, we strongly encourage Production Sound Mixers to enroll in this training, as well. In some cases where video cameras are rolling for exceptionally long shooting takes, the Fisher boom can prove to be an excellent solution and this is why all Production Sound crews should be trained in their safe operation.
And we continue to provide our members with access to more than 1,000 self-paced software tutorials through VTC, covering a huge selection of programs, including Adobe Premiere, Sony Vegas, Apple Final Cut Pro, Adobe After Effects, Adobe Photo Shop, Avid Pro Tools, Sound Forge, Adobe Audition, Adobe Soundbooth, Abelton Live, FL Studio, Apple Logic Studio, Steinberg Cubase, Filemaker Pro, Macromedia Director, Flash, Dreamweaver, WordPress, Drupal, Joomla!, Wikis, PHP, Javascript and many hundreds more.
All of the above training is free to Local 695 members (although in some cases, you may need to satisfy certain qualifications established by Contract Services.) In addition, more training is available at significantly reduced cost (via two-thirds reimbursements from Contract Services) at Studio Arts and the IDEAS Workshop and at RED Digital Cinema, Barco, EVS, Video Symphony and more.
How can you learn more about these important training opportunities? Thought you'd never ask. All classes are listed on the Announcements page and the Education & Training page of our website at www.local695.com and are also announced in emails sent to the Membership. Most of you have been getting these emails periodically but if you haven't, you need to first be sure that you're registered on the website. If not, it's quick and easy to do. If you're already registered, log in and check your profile to verify that we've got your correct email address. If all else fails, be sure to check the junk filters on your computer and if necessary, "white list" our address…info@local695.com… to assure that you're receiving all of our emails. As always, if you have any questions or suggestions about training or about the website, don't hesitate to contact us at edu@695.