Our film and television community is fortunate to have these great organizations standing ready to offer critical help if you ever need it. Learn about the wide range of programs and services they offer. And also, please remember that when times are good for you, you may want to consider making a generous donation to help these organizations continue do to their great work.
---

MPTF supports our entertainment community in living and aging well, with dignity and purpose, and in helping each other in times of need. From elder care to social work, community outreach, financial support, child care and beyond, MPTF plays a major role in the lives of entertainment industry members in ways that might surprise you. In addition to visiting their website, this summary of services may be helpful.
---

For MPI Participants and households:
The challenges we face each day can lead to stressful feelings. Your home life, your happiness, and your work life can all suffer. Optum has support for everyday challenges and more serious problems. Get help with issues including:
• Relationship problems
• Dealing with anger
• Coping with grief and loss
• Depression, anxiety, and stress
• Alcohol and Substance abuse
Contact MPIPHP anytime you need help with life's concerns.
(888) 661-9141
www.liveandworkwell.com – Access Code: MPIPHP
Services are available to ALL household members
---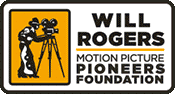 Provides financial assistance and supportive counseling to those who work in theatrical exhibition who are experiencing hardship due to illness, accident, underemployment or life-changing events. All assistance is intended to provide support during a recovery or adjustment period and lay the foundation for a lifetime of ongoing success.
---

Not just for actors. The Actors Fund fosters stability and resiliency, and provides a safety net for performing arts and entertainment professionals over their lifespan. Special programs are designed to meet the needs of our entertainment community with a unique understanding of the challenges involved in a life in the arts. Services include emergency financial assistance, women's health, affordable housing, health care and insurance counseling, disability support, senior services, addiction and recovery, secondary career development and mor
---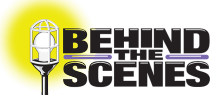 The Behind the Scenes charity issues grants to entertainment technology professionals in need due to serious illness or injury that may be used for basic living, medical or funeral expenses. It works closely with related industry charities and social service organizations to assist clients to the fullest extent possible. The Foundation raises funds through events, programs and donations. The Foundation further encourages the entertainment industry to create their own events and programs in support of their charity.