Established September 15, 1930
---
Production Sound

Local 695 Production Sound crews have been recording audio on-stage and on-location since the Local was chartered in 1930, the year of D. W. Griffith's first talking film, "Abraham Lincoln" and Greta Garbo's first talkie, "Anna Christie." The sound work continues today only now we're delivering all-digital multi-track recordings at exceptionally high levels of complexity and sonic quality.
Video Engineers & Video Assist

The work of Local 695's Video Engineers began with the first live television studio broadcasts and continues to this day. Our Broadcast Engineers maintain and operate media servers, master control rooms and broadcast and satellite receiving and transmitting equipment. With the medium of film now largely replaced by video, much of this technology has been adapted and further developed to produce digital Motion Picture and Television productions of stunning color and clarity. Our Video Engineers contribute their diverse technical skills to Video Assist, Image Capture, Audio and Video Streaming, Data Management, the operation of huge Video Walls, Volumetric Playback, 24-Frame Playback, Fiber Optics, Motion Capture, Image Compositing, Data Transmission, and much much more.
Projection and Projection Engineers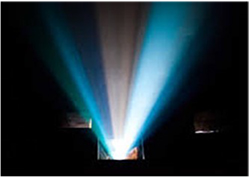 Building on skills and techniques first developed in the earliest days of film production, our Projectionists continue to design, install, calibrate, operate and maintain projection equipment, whether for traditional celluloid film or for modern Digital Cinema. Local 695 Projectionists are found working on-production for "Process Work" and Rear-Screen Projection and screening "Dailies" as well as in post-production, both at the studios and on location.
This is Local 695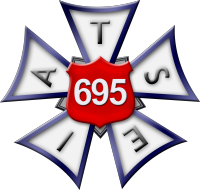 All together, these are the extraordinary people whose talents and skills have earned Local 695 its long-held reputation in the Motion Picture and Television industry as the "Technical Crown Jewel of the IATSE." Contact us to get more information.

And this is the IATSE
Local 695 is just 1 of almost 400 IATSE Locals spread out all across the US and Canada with over 150,000 members working in all areas of the entertainment industry. Watch this video to see what we all do!
​