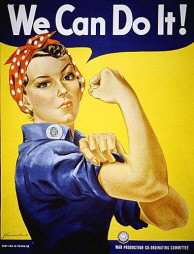 ---
The "LMRDA" grants certain rights to union members and protects their interests by promoting democratic procedures within labor organizations
CA state law regulating wages & conditions in the motion picture industry. Collective bargaining agreements may over-ride this ruling, but employers on non-union productions are required by law to observe conditions of IWC order 12-2001. Among other things, non-union employers are required without exception to provide meals and proper seating for the crew every 6 hours and to limit the maximum length of the work day to 16 hours. Employers found in violation are subject to 6 months in prison and/or $10,000 in fines.
A Guide For Union Members Who Want To Get The Most Out Of Their Union
An article written by a Union Brother from the Chicago IBEW, describing the forgotten history and the relevance today of this frequently overlooked holiday.
Training for Union Leadership, Worker Job Rights and Protections, Labor Relations
The Union Jobs Clearinghouse is a clearinghouse for organized-labor staff openings.