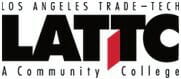 On-going classes from
THE LABOR STUDIES PROGRAM AT LATTC
Call (213) 763-7129 for details about current class schedules.
See more info at http://college.lattc.edu/laborcenter/
The Labor Center
Founded in 1978, the Labor Center educates workers and union members in:
* Union Leadership
* Worker Job Rights and Protections
* Changes in Labor Relations
* Opportunities for Growth and Advancement
Experts teach applied Labor Studies courses to help you, the union leader, develop and sharpen leadership skills to help build your union and more effectively represent your members.
* Evening Classes at Union Halls for Easy Access and Free Parking
* Enroll by Mail or In Class Advisement by Phone: (213) 744-9470
* Most Courses Transferable to CSU
Certificate Of Completion In Labor Studies
* Complete 24 units in Labor Studies
* 15 of which must be 3 unit courses
Associate In Arts Degree
* Complete 36 units of Labor Studies
* 18 of which must be 3 unit courses
* 18 units of General Education (Plan B)
* Total 60 college credits Classes from other accredited colleges may apply.
What Can You Do With A Degree In Labor Studies
Labor Studies graduates are prepared for leadership at the workplace and in their unions. They hold positions with unions as negotiators, representatives, organizers, and in union research and education departments. Many state, federal, and local government agencies employ labor relations specialists.
Specially Designed Classes
* Earn college credit
* Organized to fit your union's needs
* Tailored to your members' experience
* On site registration
* Only $46 per unit
Call (213) 763-7129 for details about current class schedules.
See more info at http://college.lattc.edu/laborcenter/