This page will be updated as new information is received
I N D E X
Vaccination Info
Safety Protocol Documents
Health – Health Insurance
Financial Aid – Other Membership Assistance
Free Training – Employment – Unemployment
Additional Info & Resources
---
VACCINATION INFO
---
SAFETY PROTOCOL DOCUMENTS
---
The White Paper – High-level document developed by Industry-Wide Labor Management Safety Committee Task Force (Producers,,IATSE West Coast Studio Locals, Basic Crafts, SAG, DGA, Teamsters) in collaboration with Daniel Z. Uslan, Co-Chief Infection Prevention Officer at UCLA Health.
---
HEALTH & HEALTH INSURANCE
MENTAL HEALTH
The Behind the Scenes Mental Health and Suicide Prevention Initiative, in partnership with HelpPRO, has launched the Entertainment Industry Therapist Finder, with listings for mental health professionals who have previously worked with clients in the entertainment industry or who have personal professional experience in the industry themselves.

Users can search for a therapist using a simple search form which includes location, insurance accepted, geographic region, and therapist availability (see clients remotely, on nights, weekends.) Advanced search is available which covers theoretical approaches, credentials, etc.

The Entertainment Industry Therapist Finder has been developed in response to an industry survey conducted last fall. The results revealed just how prevalent the problem of finding therapists who understand something about the unique culture and stresses of the entertainment industry is. Many respondents expressed frustration with therapists who consistently made suggestions that were unrealistic given the long working hours and employment challenges so many in our industry face. They also expressed the difficulty of scheduling appointments with therapists who kept only 9 to 5 office hours.

If you know of a therapist with the required experience, please tell them about the finder and ask them to register at https://bit.ly/2VLnyf4 or email their contact info to mh@btshelp.org.

The Mental Health and Suicide Prevention Initiative form Behind the Scenes offers links to resources, the online self-assessment tool, and information about the initiative and programs at https://bit.ly/2RUGmHF
National Suicide Prevention Hotline: 1-800-273-8255
Optum Behavioral Health Virtual Visits
Participants can use secure video-enabled and telephone virtual visits
Optum Free Emotional Support Help, Tools & Resource:
Free emotional support help line for all people impacted by COVID-19. This will provide those affected access to specially trained mental health specialists. The company's public toll-free help line number, (866) 342-6892, will be open 24 hours a day, seven days a week for as long as necessary. This service is free of charge and open to anyone.
TO ACCESS SERVICES ON THE OPTUM WEBSITE…
Log on to www.liveandworkwell.com using "MPI" as your "Guest Access Code" and then select "Motion Picture Industry Pension & Health Plans" from the drop down menu.
Latest Health Information can be found at:
UCLA Health Corona Virus Info
Patient hotline at 310-267-3300 from 8 am – 5 pm Monday – Friday. Voicemails will receive response by next business day.
Kaiser 27/7 Emotional Support Hotline – (800) 900-3277
HEALTHCARE
State of California COVID-19 Info Page
Info about Health, Unemployment, Relief Resources, Education, Housing, Taxes and more. https://covid19.ca.gov/
---
WHAT TO DO IF YOU FEEL SICK?

MPIPHP advises Participants to seek medical care if they develop symptoms of the COVID-19 virus (fever, dry cough, shortness of breath) especially if they have been in close contact with a person known to have COVID-19 or have recently traveled from an area with widespread or ongoing community spread of COVID-19. While sick, do everything you can to avoid contact with people. MPI Participants are reminded of their telemedicine benefit which allows you to visit with a physician by phone at (888) 548-3632 or online by computer, smartphone or tablet at www.livehealthonline.com. It should not be used if emergency help is needed.

If you have a Fever. Dry Cough. or Shortness of Breath, see your doctor but call the Doctor's first office before going in.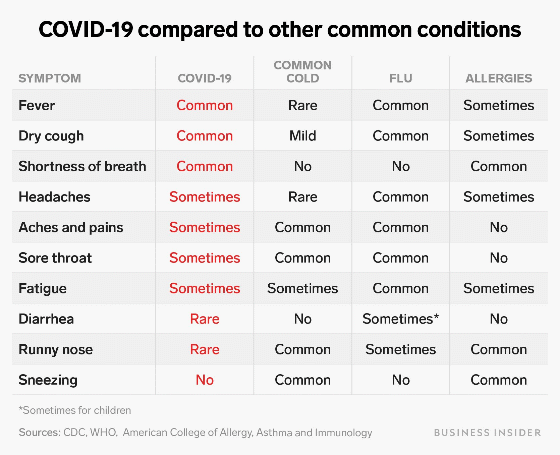 ---
24/7 TELEMEDICINE NOW WITH ZERO CO-PAY

Participants of the health plans may visit with a physician by phone or by computer, smartphone or tablet. It should not be used if acute emergency help is needed. The $20 copay has now been waived and participants will not be required to pay additional coinsurance.

— MPIHP/Anthem Blue CrossMedicare Preferred Plan – LiveHealth Online www.livehealthonline.com
— HealthNet – Teladoc – https://member.teladoc.com/hn or (800) 835-2362
— Kaiser Permanente – https://k-p.li/2UpTLZC or (833) 574-2273
— Oxford Health Plans – Amwell – https://amwell.com/cm/
---
IF YOU ARE NOT CURRENTLY COVERED BY MPI…

COVID-19 is now a qualifying event to get Covered California insurance plans. No, you do not have to have the virus to qualify. Special open enrollment has opened up because of the threat of getting the disease and being uninsured. Get more information here:
https://www.coveredca.com/individuals-and-families/getting-covered/special-enrollment/
FINANCIAL AID & OTHER MEMBERSHIP ASSISTANCE
Hardship Assistance from Labor Community Services of Los Angeles
Members in need of COVID-19 related hardship financial assistance for Rent/Mortgage, Utilities or Food may apply at Labor Community Services of Los Angeles. Complete the intake form at https://bit.ly/2NFAGlt. It can also be accessed on their website at www.LCS-la.org— click on the tab titled "Assistance Intake Form".
---
Assistance & Resource Guide – Created by IATSE's Women's Committee, IATSE Disaster Recovery Committee, IATSE Young Workers Committee, and IATSE Pride Committee. Read it here
---
MPTF (Motion Picture & Television Fund) can help with food
– If you'e over 65 or in need of having groceries delivered because you're disabled or living with someone who has health risk factors and cannot go out to buy food, click here https://bit.ly/2S4b9BZ
– Bags include essential pantry items that last for 2-3 weeks including eggs and a pre-made meal – no substitutions
– Deliveries Los Angeles County
– Please check MPTF website for other services at www.mptf.com
---
Financial Help and other Assistance
An extensive assortment of resources and assistance programs is available from each of these organizations:

– The Motion Picture Television Fund – www.mptf.com
– Will Rogers Motion Picture Pioneers Foundation www.wrpioneers.org
– Behind the Scenes – wp.behindthescenescharity.org/bts-foundation
– Calif United Way COVID-19 Relief – www.unitedwaysca.org/coviduw
– Entertainment Community Fund – https://actorsfund.org/am-i-eligible-help NOTE: The Entertainment Community Fund Fund is a big supporter of 695 members in need, but during the current health crisis, the flow of assistance funding is not the same as usual. The IATSE has contributed $2.5 million to Actors Fund and Motion Picture Television Fund (MPTF), asking the two charities to divide up responsibilities for distributing funds to members. IA members in SoCal are asked to apply to MPTF for help, and the rest of the country will apply at Actors Fund. The exceptions in SoCal are Local 600 and Local 33 who should still apply to Actors Fund.
---
If You Need Help or Want to Volunteer…
IATSE Coronavirus Active Response and Engagement Service (C.A.R.E.S.)
IATSE C.A.R.E.S. is a new initiative designed to provide support to our most at-risk, elderly, and/or disabled members during the COVID-19 crisis. The new website at https://iatsecares.org will be used to provide information about future Mutual Aid efforts from the IATSE and will lestablish a safe and free delivery system which connects trained and healthy IATSE Young Worker volunteers with older IATSE members in need. Members in need may request supplies, groceries, or whatever else they may need, and another IATSE member will bring it to their doorstep through our volunteer database. If you would like to volunteer, go to https://iatsecares.org/volunteer
---
IATSE Emergency Relief Fund for Local 695 Members is being managed by MPTF

The IATSE donated $2.5 to support the membership. Funds available for Local 695 members are being administered by the Motion Picture & Television Fund. Read the IATSE Emergency Relief Fund FAQ here
---
IATSE Disaster Response Committee

The IA's Disaster Response Committee will be closely following guidance from the World Health Organization and the Centers for Disease Control. The International's website at www.iatse.net will serve as a Coronavirus Update Portal for members with the most up-to-date information from health officials, and direct info from the International. Check frequently for updates as events develop and check the IATSE Safety Apps for iOS and Android, as well.
---
Debt and Monthly Payments…
If You Need Credit Card Relief
Call and ask your credit card company what they could do to help. Usually that's all it takes. Some will extend the grace period or delay payment due dates, and some will forgive fees or interest or even payments. It doesn't hurt to ask and usually they'll give you a decent break.
Rent, mortgage, car loans, utilities and child support. The other bills can wait.
Article in The Washington Post https://wapo.st/2wZOwau
How to Survive Debt
From the National Consumer Law Center – https://library.nclc.org/sd/0102
---
First Entertainment Credit Union Resources Page
Some of the assistance First Entertainment is providing their members includes: Visa card holders: can request to skip payments, refunds on late fees.
Unsecured/Personal Loans: members can request to defer payments, refunds on late fees… Auto Loans: members can request to defer payments, with payments added to the end of the loan… Mortgages and Home Equity Loans: members can request to defer payments, with payments added to the end of the loan. They have a resource page here https://www.firstent.org/emergency-messaging/links-contacts and more info here https://www.firstent.org/emergency-messaging
---
FREE TRAINING – EMPLOYMENT – UNEMPLOYMENT
TRAINING

Many choices are available for training and much of it is completely free, including more 20,000 online course from LInkedIn Learning and VTC.com, covering Audio and Music recording, Video editing and effects, 3D Graphics and Animation, Graphic Design, Business Management, Computer Networking, Website / App / Game Development, Negotiating, Safety in the Workplace, Time Management, Conflict Resolution, Business Writing and much much more. See training opportunities
---
Pro bono assistance
"to help entertainment industry workers get their UI benefits and answer application questions and keep them from being rejected over improperly filled-out forms." https://bit.ly/2Xy8i7w
---
U.S. Department Of Labor Publishes Guidance on Pandemic Unemployment Assistance 04.05.20
---
UNEMPLOYMENT AND DISABILITY INFO
California Unemployment Insurance Program
———-
Good resource for CA employment issues: https://www.labor.ca.gov/coronavirus2019/
———-
EDD is encouraging individuals who are unable to work due to exposure to COVID-19 to file a Disability Insurance claim. DI provides short-term benefit payments to eligible workers who have a full or partial loss of wages due to a non-work-related illness, injury, or pregnancy. Benefit amounts are approximately 60-70 percent of wages (depending on income) and range from $50-$1,300 a week.
———-
If you're unable to work because you are caring for an ill or quarantined family member with COVID-19 (certified by a medical professional), you can file a Paid Family Leave (PFL) claim. PFL provides up to six weeks of benefit payments to eligible workers who have a full or partial loss of wages because they need time off work to care for a seriously ill family member or to bond with a new child. Benefit amounts are approximately 60-70 percent of wages (depending on income) and range from $50-$1,300 a week.
———-
If you apply for Unemployment Insurance…
Some members have have told us that the California Unemployment Insurance (UI) Online Application is difficult to complete because job descriptions are irrelevant to what we do. Local 695 and the California IATSE Council (CIC) have negotiated with them to make changes in Local 695's job classifications and make this process easier for you. We also have a step-by-step presentation of how 695 members can apply online for CA UI with a page on job classifications to help you determine which one applies to you. Click to see PDF instructions
———-
More Employment Resources
---
Additional Info & Resources
Los Angeles City Controller's Resource Hub

The Los Angeles City Controller's office has a huge collection of resources, including COVID testing and vaccinations, food access, financial support and much, much more. See https://lacontroller.org/covid19resourcehub/
New Procedures at Contract Services

CSATF is closed to the public but still working remotely to keep critical services operating. Here are new procedures:
• You can mail roster documentation, letters, paystubs, resumes, etc. to eception@csatf.org.
• Email Employment Verification Letters evl_processing@csatf.org.
• CSATF will be issuing training deadline extensions for in-person courses only. For individuals with online training requirements, those training deadlines still apply.
• To reduce the amount of paperwork passed between individuals, Contract Services will suspend its processing of Forms I-9 beginning April 1, 2020.
---
Crowd-sourced Guide to Los Angeles-area Resources

This continuously updated list if local services includes government benefits, worker/housing/low-income resources, entertainment, best practices, etc. See it here https://bit.ly/38Yf60w
---
Links from the IA
Occupational Safety and Health Administration (OSHA)
o Guidelines for returning to work: https://www.osha.gov/Publications/OSHA4045.pdf 6/17/20
o Earlier guidelines: https://www.osha.gov/Publications/OSHA3990.pdf
o Protecting Workers during a Pandemic https://www.osha.gov/Publications/OSHAFS-3747.pdf
o https://www.osha.gov/SLTC/covid-19/
o https://www.osha.gov/SLTC/covid-19/controlprevention.html#health
o https://www.osha.gov/SLTC/covid-19/controlprevention.html#travelers
Equal Employment Opportunity Commission (EEOC)
o What You Should Know About COVID-19 and the ADA, Rehabilitation Act, and Other EEO Laws https://www.eeoc.gov/wysk/what-you-should-know-about-covid-19-and-ada-rehabilitation-act-and-other-eeo-laws 9/8/20
o Consolidated page: https://www.eeoc.gov/coronavirus
National Labor Relations Board
o Link to the GC memos: https://www.nlrb.gov/guidance/memos-research/general-counsel-memos
See GC 20-04, Case Summaries Pertaining to the Duty to Bargain in Emergency Situations
o Link to Advice memos dealing with COVID-19: https://www.nlrb.gov/guidance/memos-research/advice-memos/advice-memoranda-dealing-covid-19
Department of Labor – Wage and Hour Division
o https://www.dol.gov/agencies/whd/pandemic 9/11/20
o Family and Medical Leave Act (FMLA)
o Fair Labor Standards Act (FLSA)
o Paid Leave info sheets/Employer Requirements & Employee Rights
o Recently revised regs clarifying Paid Leave requirements under FFCRA (announcement and Regs)
Centers for Disease Control and Prevention (CDC)
o https://www.cdc.gov/coronavirus/2019-ncov/prevent-getting-sick/prevention.html 9/11/20
o https://www.cdc.gov/coronavirus/2019-ncov/daily-life-coping/returning-to-work.html 9/11/20
o https://www.cdc.gov/coronavirus/2019-ncov/community/organizations/businesses-employers.html 9/2/20
o https://www.cdc.gov/coronavirus/2019-ncov/community/guidance-business-response.html 5/6/20
o https://www.cdc.gov/coronavirus/2019-ncov/travelers/index.html 8/21/20
o https://www.cdc.gov/coronavirus/2019-ncov/faq.html 9/16/20
o https://www.cdc.gov/coronavirus/2019-ncov/if-you-are-sick/steps-when-sick.html 9/11/20