Why Join?
Without Union affiliation, you're alone and isolated at the lowest end of the work environment with limited negotiating power against a Producer sometimes determined to give you as little as possible.
With Union affiliation, you participate in critical decisions that affect you and the security of your family. With over 160,000 IATSE workers on your side, there is indeed strength in numbers.
Labor organizations in this country have sustained setbacks in recent years, but a dramatic turnabout is now afoot. Get on board for one of the most historic rebirths in labor history.
What Union Membership means:

Better Conditions and Better Pay – Fair pay with safe and decent working conditions.
Superior Health Insurance – You'll have access to one of the highest rated medical plans in the country available for you and your family, including comprehensive medical, hospital, prescription drug, vision, dental, death as well as numerous wellness programs offering preventive screenings and educational resources.
A Pension Plan for Your Future – Employers will make contributions to two retirement plans for each hour you work. It costs you nothing and continues to grow every day, ultimately made available to you in the form of fixed monthly pension checks AND a lump sum rollover IRA or monthly annuity.
Training and Seminars – Members keep abreast of new technology with many classes made available for free.
And More – Additional benefits help you get work, such as the Availability List and Membership Directory. Members also get 695's Quarterly Magazine, Networking Activities, free Movie Screenings, access to a Credit Union and special Discount Programs only available to Union members.
How to Join?
2 Steps to Join the IA and Work as a Local 695 Member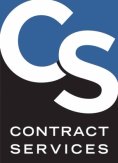 #1 – Get on the "Roster"
To get on the Industry Experience Roster, you must be able to prove that you've worked at least 30 qualified IATSE days in your job classification within the past year or a combined 100 qualified days of IATSE and/or non-IATSE work within the past 3 years. Find out if your work days meet their requirements by calling Contract Services at (818) 565-0550 ext. 1110 or by visiting www.csatf.org/rosters-lists/industry-experience-roster. Get the application form here https://www.csatf.org/ier_application.  You'll need to verify your worked days with check stubs and a letter from the employer or payroll company.  Even if you haven't accumulated all the work days yet, you can begin the application process as soon as you have at least one qualified day, and then you can submit additional days as you work them.
NOTE: Even if you're not ready to apply at this time, we recommend that you make a habit of saving pay stubs and other paperwork that can be used to verify your work experience. And in order for those work days to count towards Roster placement, be sure that your callsheets and pay stubs list you in the same job classification that you plan to use when you request placement on the Roster. "Sound Person" may not be accepted by Contract Services because they prefer more specific titles that match the jobs worked by Local 695 members, such as Sound Mixer or Boom Operator. For advice on specific job titles, contact Local 695. (Note: Days worked as Utility Sound Technician and as Boom Operator can now be combined together.)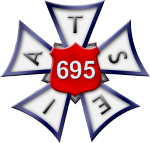 #2 – Become a member of Local 695
To join Local 695, make an appointment to come to the Local to submit the application form and required fees. Begin by contacting us here.