News & Announcements
IATSE Local 695 Bannering Effort
"Bannering" is a labor organizing effort that is implemented to inform the public, as well as businesses and organizations that support a recalcitrant employer, of its resistance to hold good-faith negotiations with labor.
The IATSE has mobilized local unions across multiple states to encourage the PAC-12 Network to negotiate a contract for our Sports Broadcasting Bargaining Unit. Members of Local 695 are now participating in a "Bannering" effort to encourage the PAC-12 Network to keep its broken promise to meet with the IATSE to implement a contract guaranteeing wages, working conditions and health and pension benefits.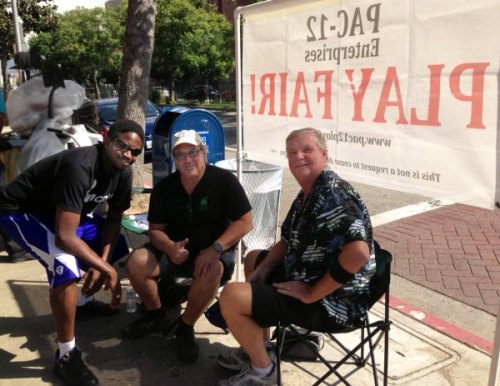 ---
Third Quarter Membership Meeting
Vice President Jay Patterson and Recording Secretary Elizabeth Alvarez had the pleasurable task, at the Quarterly Membership Meeting held September 28, of recognizing continuous service by four members. Projectionist Alan Black qualified for his Permanent Membership Gold Card, a privilege available to retired members at age 75. Projectionist Eliot L. Yaffe and Production Sound Technician Peggy Waggoner Names each received thirty-five-year pins for their continuous service. Peggy Names was the first woman to join Local 695 in production audio and continues to serve as Trustee. Projectionist Matthew Powell received his twenty- five-year pin from Jay Patterson. At that meeting, Jay and Elizabeth and the membership also welcomed new member Devona L. Williams, a Y7A Utility Sound Technician.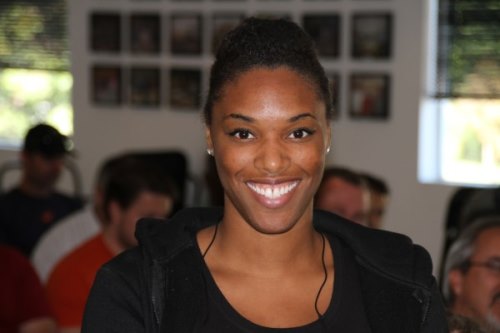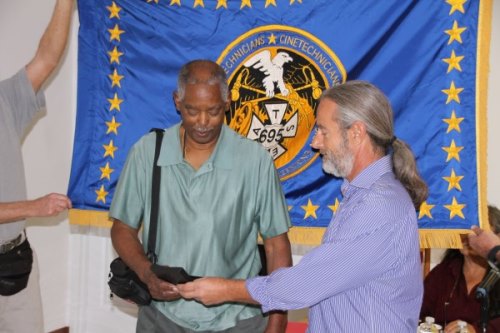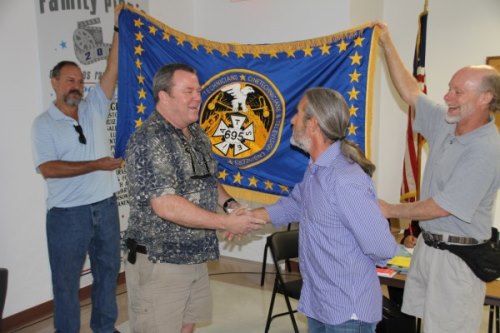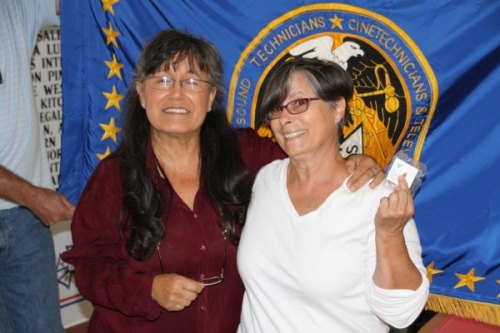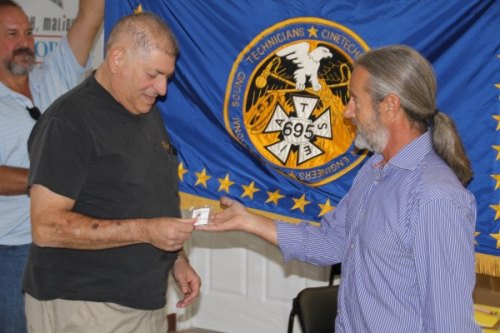 ---
Keep our work in California
We need your help to get our message to the state legislators…
Local 695 has joined the other West Coast IA locals to form the Entertainment Union Coalition (EUC), whose mission is to "achieve a competitive California Entertainment Incentive that will return, restore and retain good-paying entertainment jobs to California." We will engage professionals, legislators, local government leaders and the unions to level the playing field and offer competitive production tax incentives in California. We need volunteers to move this forward and make it happen. WILL YOU HELP? Contact us now at … info@local695.com
---
In Memoriam
OZZIE SIMON
Boom Operator
June 3, 1931 – Aug. 13, 2013
LEE STROSNIDER
Production Sound Mixer
March 28, 1931 – Nov. 29, 2013