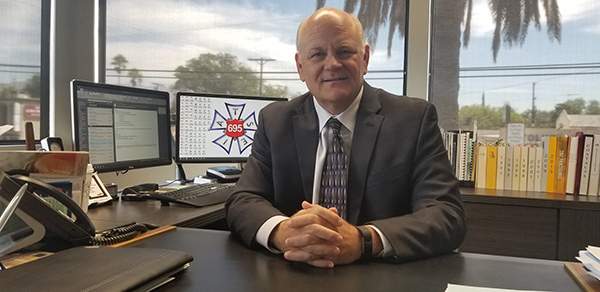 It is summertime, the town is busy and so is your Local. I've been working as the Co-chair of the Legislative Committee of the California IATSE Council (CIC) with the DGA, SAG-AFTRA, Teamsters and the building trades on a new bill (SB 144) that will expand the current Tax Credit Program 3.0 by an additional $180 million over the next two years. The bill and the additional funding is needed because we had a funding shortfall in the area of new TV programs relocating back to California. With help from the state's 2021 budget surplus, we were able to get this additional funding. Today as I write this, the bill passed the Assembly 62-0 and then the Senate 37-0. Now it's off to the governor's desk for his signature. In addition to the $180 million, the bill also included $150 million in tax credits for the development of new and renovated sound stages. This will create jobs for our Sisters and Brothers in the building trades and it will provide additional stages to draw more production back to California.
For members who were having a difficult time filing online and fighting through the huge backlog at EDD, Local 695 and the CIC worked together to assist members in getting their much-needed benefits. With the CIC, we lobbied for the CARES Act, which included increased unemployment benefits to help struggling families. And we helped write AB 276, which is the legislation that removed penalties and improved access for those who needed to take a loan from their Motion Picture IAP account. We also worked with EDD to add entertainment industry job classifications to make it easier for our members when they file online for unemployment benefits. These are just a few of the achievements we've made through our membership in the CIC.
Our workplaces have become much safer as the vaccination rate goes up, but if you have not gotten around to it yet, I hope you find time to get vaccinated very soon for the safety of your co-workers, yourself, and your family.
In Solidarity
Scott Bernard
Business Representative