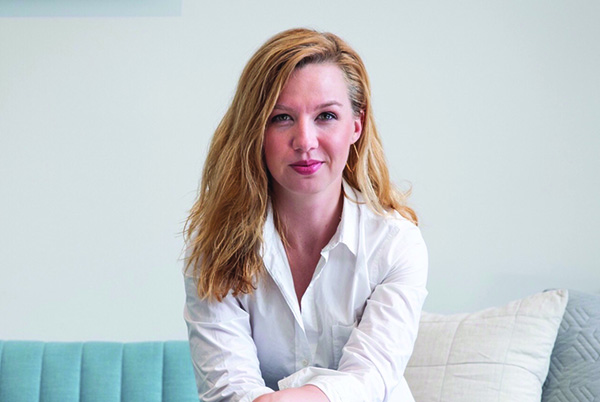 There is no experience quite like that of walking into a new stadium. After several seasons spent with the Chargers at Qualcomm Stadium in San Diego and later the Rams at the Los Angeles Coliseum, walking into SoFi Stadium was the culmination of years of anticipation. For this football fan, it should have been a momentous occasion. However, the pomp and circumstance was dampened by the widespread impacts of the COVID-19 pandemic. Walking into the stadium after painted a clear picture of just how much the world had changed. There were no fans, no peanut vendors, and no drunken away team visitors. There were just seventy thousand vacant seats, waiting to be filled.
To those of us who had become old hats within the world of broadcast sports television, some adjustment was necessary as we grappled with the new realities of what our work would be like during the pandemic. Social distancing and zone protocols forced us to stay within designated areas. Watching the players warm up from the sideline, a favorite perk of the job, suddenly required testing and clearance for player safety. The rush and excitement of game days were dampened, filling the air with a somber tone not typically associated with the cheering, roaring world of sports television.
COVID protocols varied from sport to sport and venue to venue. Many sports elected to "bubble up" in order to keep their 2020 seasons on the books. Those that worked within those bubbles encountered new psychological challenges. Our members found themselves oscillating between lockdown at work and lockdown in a hotel in order to preserve those bubbles—separating themselves from families and loved ones during a global catastrophe. The effects were grueling to say the least but, from what anecdotal experiences have been shared with me, those fortunate enough to have been working were just grateful to be back at work. After all, the operators and technicians that previously traveled with teams for away games were forced to stay home in order to comply with COVID staffing requirements. Those who were able to work counted themselves as fortunate next to their peers and colleagues who found themselves unable to support their families.
When I approached the football season in fall of 2020, I was forced to reimagine what my season would look like. I no longer needed to fight my way through crowds to make it from the field level to the press box. I no longer had to wait for half an hour to ride an elevator to the transmission station near the dock. In some ways, COVID made my work easier. But it was also far less fulfilling. After all, what are sports without their fans?
The work itself was mired in changes. "Away Game" productions were cut from game day schedules. Simulcasts of both home and away games emerged as talent was cut down and left back in the studio or at home for commentary. World feeds, fixed control room environments where talent could provide live commentary to audiences, were often established hundreds, if not thousands of miles away from games. The cost of this new method of production was readily apparent. Something visceral and real was lost. Commentators were no longer rubbing elbows with players and coaches. The on-the-ground sense of the arena and subtle nuance of each player's character was lost.
Jonathan Sepulveda, an EVS Playback Operator, stated that "On-the-road coverage is not as immersive of an experience as we're used to. We're missing out on that hometown feel and coverage." Masters of their crafts like NHL's Doc Emrick and NBA's Marv Albert, both who retired during this COVID pandemic, can never be replaced in an environment where new talent is not forced to tell the stories of the sports environment.
Furthermore, the job opportunities and resources that come with having an additional away game production vanished. Home crews were suddenly expected to pick up the slack for the content normally provided by away productions. This decision, though necessary at the pandemic's height when social distancing protocols were of the utmost importance, have continued even as lockdown restrictions have eased. Now many sports broadcast operators are wrestling with the notion that there are fewer positions available and fewer opportunities to work while productions demand ever more content from those workers they do hire. This brought me to something of a philosophical question. If you take away the talent on the field and the production crews that bring games to life, does sports entertainment still have the same electricity and luster it had before the pandemic?
The beginning of another NFL season is just weeks away and we who bring these games to millions of people across the globe are expected to rebuild and deliver once again. Full-capacity seating is becoming commonplace once more. In the coming months, I will have the privilege and pleasure of walking into a full and roaring SoFi Stadium for the first time in its history. This brand-new stadium will come to life and fans across the country and the world will unite in celebration.
Nonetheless, production crews battle a new type of mental and emotional hurdle—As we continue to wear masks and adhere to COVID protocols, we are surrounded by maskless fans who may or may not be vaccinated. The initial gut reaction of going back to work in crowds is scary and nauseating. At venues like the Los Angeles Coliseum, operators have to consider when they use bathrooms that are open to the public. Efforts must be made to minimize time and contact with those who do not work in production. Furthermore, we need to be mindful of how our co-workers are adjusting to this new normal and be compassionate toward their beliefs and viewpoints in the matter. Safety is an important key to any production.
On August 21, the Los Angeles Rams play the Las Vegas Raiders in a pre-season game. I will be forced to walk seven flights of stairs to get to the press box from the ground level because the elevator line will be too long to wait. But I will hear the cheering from the crowd radiate through that new venue like it was promised and then delayed. As one EVS Operator said to me as we talked about the upcoming season, "Isn't that why we're really there? Isn't it great to hear that noise from the crowd filter into the truck?" Welcome back, fans, but please be safe.
Be Strong. Stand Proud. Be Courageous.
Jillian Arnold
President