Welcome to the spring edition of Production Sound & Video.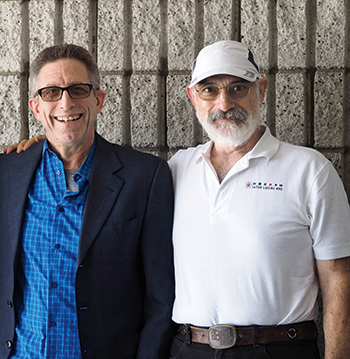 Fraternally, Richard Lightstone & Mark Ulano
In this edition, we feature Robert Chartier, his team and company 24frame.com. They are innovative Video Engineers that have developed a groundbreaking system of rear screen projection.
James Delhauer delves into ProRes RAW, featured at this year's NAB gathering. David Waelder contributes "Remembering Chinhda," who passed away earlier this year. Scott Smith introduces a new series, "The Way We Were," an intimate and nostalgic look back at the earlier days of sound mixing and the responsibilities of the sound crews—"In the old days, we used to…"
Daron James tells us about the new episodic Yellowstone with Production Mixer Tom Curley.
Frankly, we are a bloom with great reading material and invite you to enjoy it all.