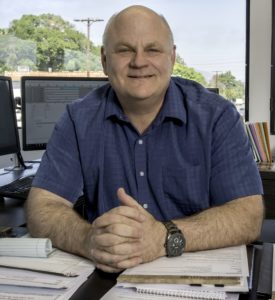 2017 was a banner year for production in Hollywood, supported by the Film & Television Tax Credit Program 2.0 that was passed in 2015. This five-year program infused $1.5 billion into production in California over a five-year period. A portion of the funds was slated to bring television series that went to other states back to California. To date, twelve television series have relocated back to this state. The employment in the motion picture industry increased 12.38 percent from 162,300 jobs in 2015 to 182,400 in 2016. As of the end of 2017, there have been 131 film and television projects resulting $1.9 billion in wages, $1.6 billion in non-wage spending. We have proven that this Tax Credit Program works. The production does not receive the tax credit until after the production wraps and the members have received all their wages and benefits.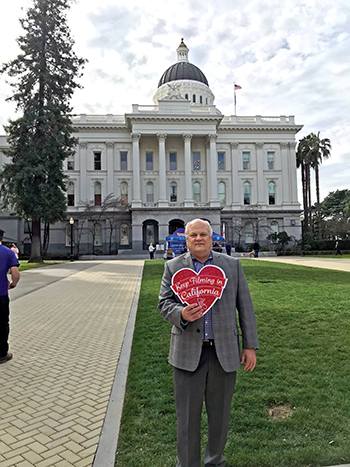 This Tax Credit Program has been an overwhelming success, but we must extend the program beyond 2019 to keep productions in the state of California and not go to a competing state with their own tax incentives. As the Co-chair of the California IATSE Councils Legislative Committee, myself, along with other IATSE West Coast Business Representatives have made several trips to Sacramento to support Sen. Holly Mitchell's bill, SB 951 and Majority Leader Ian C. Calderon's bill, AB 1734. These bills will extend the current program and add some new improvements that will continue to support a robust production schedule in California.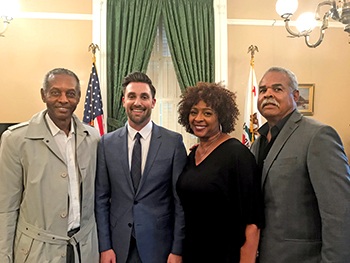 State legislators were treated to a special screening of A Wrinkle in Time from Disney Studios as a way to thank them for their support of the motion picture industry and the successful Tax Credit Program. The feature was shot in Northern California, as a result of the tax credit. Willie Burton CAS, Local 695 member who was the mixer on A Wrinkle in Time, was a special guest at the screening and was asked to address the audience on the importance of the Tax Credit Program. Willie had the opportunity to meet with one of the bill authors, Ian Calderon, and thank him for his continued support. Willie also met with other key supporters of these new bills. Willie proved to be the perfect ambassador for all IATSE working men and women in our historic film industry.
In the coming months, we will be in Sacramento again to help our supporters push through the bill that will keep productions in California.
On June 16, 2018, Local 695 will offer a Dinner Cruise to benefit the Motion Picture Television Fund. Please go online and purchase your tickets. This looks to be a wonderful evening to enjoy some good food, music, dancing and friendship while supporting an organization that does so much for the workers in our industry.
Fraternally yours,
Scott Bernard
scottb@local695.com
Business Representative