Remembering Walt Martin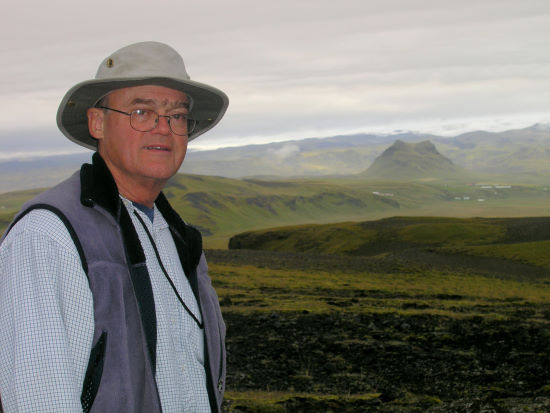 In his long and varied career as a Production Sound Mixer, Walt was proudest of the fifteen pictures he did with Clint Eastwood starting with True Crime in 1999. He was Oscar-nominated for Flags of Our Fathers and recorded sound for Best Picture winner Million Dollar Baby and Best Picture nominees Letters From Iwo Jima and Mystic River. He was a longtime member of the Eastwood team and is affectionately remembered.
CLINT EASTWOOD (in a phone interview):
We completed American Sniper, everybody went home, and then we got the news after a couple weeks that Walt had passed away. It's like losing a member of the family. Walt was a terrific guy and the easiest person I've ever worked with in my life. He brought no antagonism or clumsiness to the work; he was just always ready.
He was an interesting guy to shoot with because, you know, most crew members, you see 'em periodically, but you could go three or four days and not ever see Walt. He had a way of finding a spot for himself where he's out of everybody's way. I sometimes shoot quietly [especially] when working with children or active people who aren't experienced. I would just wave and the boom operator would whisper, "They're shooting." I never heard him and it worked really great. Of all the people I've ever worked with, he was the most unobtrusive, still getting the job done and in fine fashion.
I'll miss him on the next project. It'll be like a missing link, missing part of the chain, because he was that good and that reliable.
GAIL CARROLL-COE
I had the good fortune of doing eight movies for Clint Eastwood with Walt Martin and a few other projects in addition. He began his career by shooting documentaries with his father who was a missionary. I think everyone knows of his accomplishments, but thought I would share some personal things. We traveled quite a bit together for some of the projects. In each location, he made sure he experienced every location to its fullest. The last project took us to Morocco, albeit being difficult, he made the most of it. Walt loved traveling with his wife Elena and his daughter Claudia. He took along his mother-in-law and sister-in-law as well on some trips and made sure everyone had a great time. He loved gardening and sharing his fruit from his trees with others. He loved the Beatles and every Sunday spent some time listening to a program that played their music. Lastly, he loved recording sound.
JONATHAN FUH
Working with Walt was a highlight in my career. He was quiet, unassuming and professional. He loved his family and was loyal to his friends. His wife Elena likes elephants. I remember, on his day off, while on locations, he was looking for elephant motif souvenirs to bring back for her. He will truly be missed by those of us who were fortunate to have worked with him
RANDY JOHNSON
I came to know Walt late in both his career and mine. I was familiar with his large body of work and awards so, when he called to ask me about filling out his sound team on Jersey Boys along with Gail Carroll-Coe, I jumped at the chance to work with him and, of course, with the man, the icon, Clint Eastwood. Working with Walt was a pleasure every day. He had a big heart and was a gentle soul. His sharp sense of humor made the days go by quickly. He was never afraid to laugh at himself and I think the crews sensed that and held him in high regard as a bit of a father figure.
His work on Jersey Boys was multi-layered and thorough. With the help of Mark Agostino and Tim Boot, the task of capturing the live performances went very smoothly. As difficult and challenging as Jersey Boys was, it was still a local shoot and a stage show. Mr. Eastwood's next project, American Sniper, demanded much more physical effort from Walt, but he embraced the adventure wholeheartedly. He had to climb on vehicles tethered to the top of Humvee's but I think he was proud of his ability to do whatever was needed to capture the performances. Very sadly, it was his last adventure but one he was very proud of. His talent and humility are his great legacy. I will miss Mr. Walter B. Martin.