From the Editors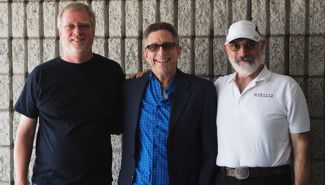 Welcome to the fall edition of Production Sound & Video. By the time you receive this issue, Thanksgiving will be in the rear-view mirror and the holidays (dare I name them) Christmas and Hanukah ahead.
Jeff Wexler and Donavan Dear go in depth on "Roadies: A Sound Experience" and Gary Raymond explains the "Live Record for Roadies." In a sense, this show was a microcosm on the work of every Local 695 member. Each project morphs into a new 'family' and the days and weeks tick by; but we love the experience, excel no matter what the circumstances and go through a mini-withdrawal when it's over.
Vince Parker describes the challenges of video playback on the motion picture Passengers.
Jay Patterson continues updating us on the FCC and we welcome a new column, Sound Apps, where we explore the latest IOS and Android tools to make our work easier. Our first quest contributor is Matt Price.
Finally, this will be the last edition that our co-editor, Eric Pierce, will be participating in. Eric has been with us since this magazine began seven years ago, in the spring of 2009. He has always been there, delivering timely articles, News & Announcements, award nominations and award winners. Eric was always there, working steadfastly and helping to carry the load of putting this publication together. Thank you Eric, we'll miss you.
Happy reading and the best for the holidays and new year.
Fraternally,
Richard Lightstone, Eric Pierce and Mark Ulano