From the Business Representative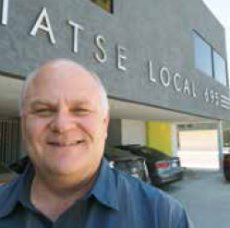 HAPPY HOLIDAYS TO OUR BROTHERS AND SISTERS AND THEIR FAMILIES

I hope that 2016 was a busy work year for you, full of new challenges and new business relationships. During the holiday season, we should take stock of what's really important and hold your families close.
Think about your extended family at the Motion Picture Television Fund (MPTF), ready to help your family when you need it. The humble beginning of the MPTF began when Charlie Chaplin was having lunch at the famous Brown Derby, when a fellow actor approached. This young actor, hungry and without money for lunch, asked Mr. Chaplin for help. That day, "The Little Tramp" put a coin box at the counter of the Brown Derby, where fellow entertainment industry workers would deposit spare change to help anybody who couldn't afford to purchase a meal.

The Motion Picture Relief Fund (MPRF) was incorporated in 1921 with Mary Pickford as its first president. The sole purpose for the MPRF was to reach out and support workers in the entertainment industry who fell on hard times.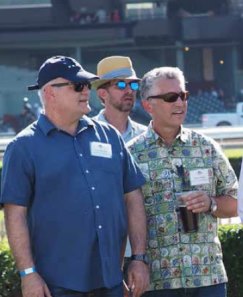 Today, it's called the Motion Picture Television Fund, but the mission remains the same; supporting workers in the motion picture and television industry when they need it most. The wide range of services and assistance offered by the MPTF are solely supported by donations. Throughout its history, the MPTF has helped many Local 695 brothers and sisters. This past October, Local 695 was a Gold Sponsor for the 5th annual "Day at the Races" fundraiser at Santa Anita Park. Local 695 and the other IATSE and entertainment industry unions helped raise more than $140,000 for the MPTF.
In 2015, MPTF social workers gave $2,835,503 in financial assistance. Through this support, 3,793 lives where changed. The MPTF has continued the tradition "taking care of our own." Please consider donating to the MPTF, your extended family.
Fraternally,
Scott Bernard
Business Representative