FROM THE LOCAL 695 WOMEN'S COMMITTEE
We've been very busy here at the Local 695 Women's Committee.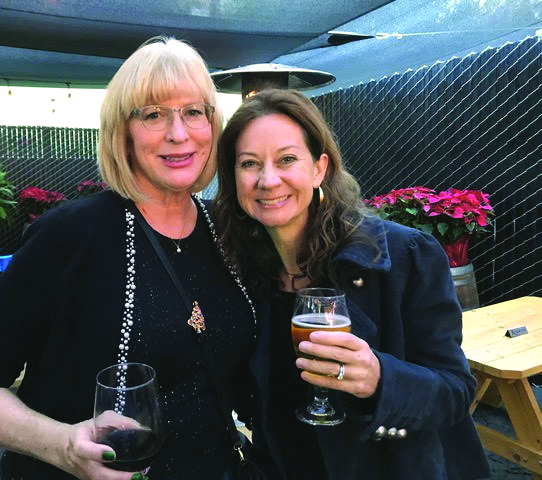 As so many of us were back to work in full force, we had a lot to pack into our last quarter meetings. November brought an educational seminar to our membership called "Words Matter." We had a great teacher in Lucia Aloi, IATSE National Women's Committee coordinator, and East Coast member of IATSE. Lucia condensed her years of research into an intelligent PowerPoint presentation, teaching us that the words we choose can have an enormous impact on our lives and careers. She reminded us to communicate with power and use our words wisely, that there are strong words and weak words. Finding strength in expressing ourselves can truly affect the trajectory of our lives and careers for the better. Attendees were then invited to join in a spirited discussion during the second hour of our Zoom meeting. It was fascinating to hear our different experiences and perspectives, and all agreed it was an invaluable workshop. Thanks to all participants who helped make this meeting a reality.
Contact the committee at womenscommittee695@gmail.com for more information.
December was a time to reflect, gather, and to give to those less fortunate. It was also a time to celebrate the holiday season with our Local 695 sisters, brothers, and allies with an all-member holiday social at Laurel Tavern, organized by Co-chair Anna Wilborn. Attendance was high and spirits were most definitely bright! We collected cash donations for The House of Ruth, a local Los Angeles shelter for women and children who have been the victims of abuse. We raised more than three hundred dollars! We're really excited to continue the Women's Committee mission of helping our community in the future. We sincerely thank all attendees for opening their hearts and wallets.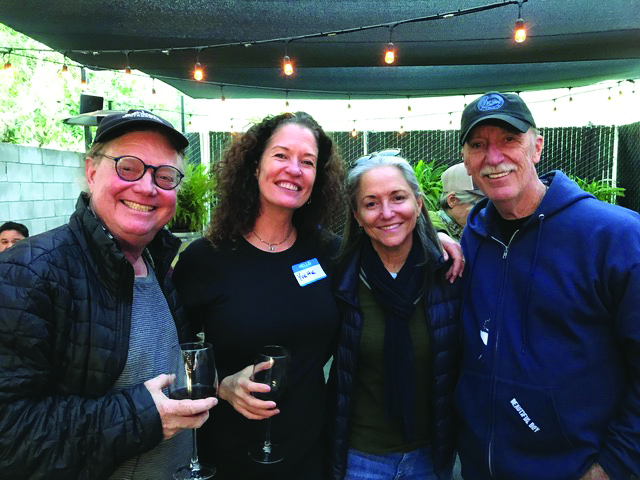 Many thanks also go to Gene Martin at Audio Department, and Tino Libertorie and Brenda Lynne Klemme from K-Tek for their generous donations to our holiday social raffle. Eight lucky members took home fifty-dollar Audio Department gift cards. Ryan Peterson was the winner of a nine-inch K-Tek Mighty Boom Pole, while a very smart, yet-to-be-released Stingray Utility Hip Pouch went to Shawn Holden. K-Tek and Audio Department's support of the Women's Committee means the world to us.
Looking ahead: The 695 Women's Committee is working to bring more educational, work-related, and social events to Local 695. We are a committee of more than fifty members, strong and growing. Our goal is to double our membership numbers in 2022! Please join us.
Best wishes for a wonderful new year.
---
695 SURVEYS
The Local 695 office has started sending out a series of surveys to the membership via SurveyMonkey. These questionnaires are an important way for you to communicate your needs to your representatives. Please keep an eye out for them in your inbox and take the time to fill them out so that the staff may serve you better.
---
STAFFING CHANGES The new year has brought with it some changes to the Local 695 office. After forty years of service within the union, Communications & Educations Director and Recording Secretary Laurence Abrams has retired. While we will miss him and the enormous daily contributions he made here at the Local, we wish him nothing but the best in his well-earned retirement. Assistant Business Representative Heidi Nakamura has succeeded him as the Local's Recording Secretary, while Production Sound & Video Co-editor James Delhauer has taken over the position of Director of Communications & Education.
---
STAY SALE & REPORT YOUR JOBS
The call sheets and added info you provide us allow the Local to track productions for safety and contract compliance and help us organize shows to create more union job opportunities. It also allows us to contact you and your crew if we receive information you should be aware of. Whether IA or non-IA … on long or short assignments … please report your jobs to: www.local695.com/membership-services/job
-reporting
---
NEW MEMBERS
Local 695 Welcomes its New Members
Nohealni Nihipali Y-7A
Jhonny Roldan Y-4
Nicholas "Nico" Pierce Y-1
Jenna Moore Y-8
Daniel Rodriquez A-2
Chris Omae Y-1
Roman Nunez A-2
Ferdinand Almalvez Y-1
Austin Bowden Y-4
Kyle Joyce Y-1
Elijah Bjornson Y-8
Thomas Macias Y-16
Voltaire Mercado Y-4
Brandyn Johnson Y-16A
Jeffrey Teer Y-7
Louis Cooper Y-4
Alan Arguelles A-2
Jose Murillo Y-4
Nathan Hadden Y-7
Jeffrey Shood Y-4
Max Valasek A-2
Manuel Furlong Y-4
David Sickles Y-8
Whitley Wilkins Y-16A
Mckenzie Bailey-Kaiser Y-16A
Lindsay Laven Proj.
Brian Reiter A-2
Marc Stewart A-2
Jennifer Smith Y-7
Transfer Member
Timothy Wright Y-7A (Local 481) on
November 11, 2021
---
In Memoriam
SCOTT CRUIT – Y-9
February 10, 1960 – December 2021

Michael "Mick" Fowler – Y-1
July 25, 1948 – January 31, 2022

Robert Storr – Y-7
January 6, 1937 – February 6, 2022