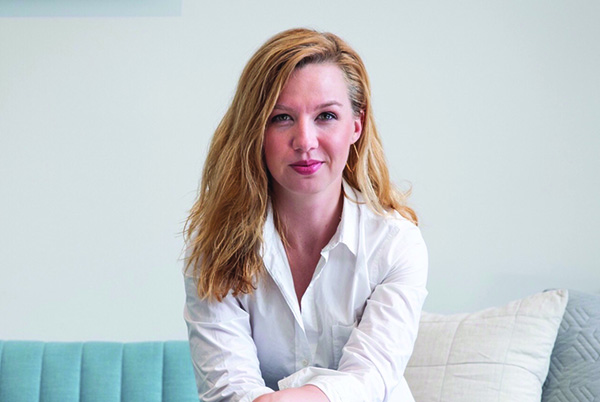 Let's talk about Starbucks.
On December 9 of last year, Starbucks workers in Buffalo, New York, voted to unionize—making them the first Starbucks location to do so. "We do not feel we have been adequately cared for in terms of consistent guidelines or effective safety measures," they said in an email to Starbucks CEO Kevin Johnson. "These experiences have often led to burnout, disillusionment, and a feeling that rather than being considered 'partners,' we are simply cogs in a machine." In January, workers in Buffalo walked out after raising safety concerns for the rising Omicron COVID variant. With more than a third of the staff under isolation orders, the workers were overworked to the breaking point and the company made no effort to enforce a city-wide mask mandate, with regional management emphasizing that the needs of the business were the priority.
Their efforts set off a cascade effect in which a growing number of Starbucks franchises across the nation followed suit, with locations in Chicago, Seattle, Boston, and Cleveland petitioning the National Labor Relations Board (NLRB) to unionize and signing their union authorization cards. The Starbucks Workers United movement is now a part of Workers United, an important affiliate of the giant Service Employees International Union. These employees will begin to negotiate a contract for better wages, benefits, and working conditions. They are fighting for seniority pay, with benefits accrued after five years of work incentivizing employees to remain with the company longer. They are fighting for humane working conditions, where health and safety are the priority. In short, they are fighting for a better quality of life.
I am continually interested in watching the labor movement grow in our country during this pandemic. Last spring, I shared with you my thoughts on the unionization efforts of the Amazon plant in Bessemer, Alabama. The first union election failed to receive the necessary number of votes to take effect. However, the NLRB declared the election invalid when a regulatory agency reported that Amazon had broken labor laws prior to the vote. The second election will take place in the first quarter of this new year. Companies like John Deere, Kellogg's, Nabisco, McDonald's, and the education and healthcare industry have all seen workers stand up against unethical working conditions, to say nothing of our own industry's strike authorization vote over the Basic Agreement and Video Tape Supplemental Agreement last fall. The labor movement in this country is on the rise in thanks to these high-profile efforts.
Despite the declining number of union petitions filed with the NLRB for decades, 2020 saw an increase of about eleven percent. According to data from Gallup, sixty-eight percent of Americans stand in strong support of organized labor. A favorability number this high has not been seen since 1965. The pandemic has driven many in our country to reconsider what they consider to be an acceptable standard of living and their relationships to their work.
So what does our cup of hot java teach us?
"Every Partner Matters," said a Starbucks spokesperson. The nineteen employees who voted in favor of unionizing the Elmwood Avenue location in Buffalo came together with the collective idea that their quality of work life could be better than the current conditions set forth by Starbucks corporate. This group of people believed that their labor mattered, but their success would only come from banding together rather than splintering or fractionalizing the group.
As we take stock following our own round of negotiations in 2021, Local 695 is committed to using the next two years to bring more of the membership into the process ahead of the 2024 negotiation cycle. We have heard your desire to be more active and responsive to what we bring to the bargaining table. We are encouraging more participation in future focus groups, surveys, and Local committees in order to find new ideas to bring to the table.
The Board of Directors and staff at your Local are ready and willing to fight for the needs of our members on all levels. We are here. We are ready to listen. We are ready to partner with you, our members, in this next movement.
But we need to do it together. Solidarity will be key to the next round of negotiations and maintaining the enthusiasm that we saw in October. Over the next two years will be of paramount importance. Like all the other labor movements before them, the Starbucks workers have once again shown us that if we invest in our union and participate in the process, our outcomes will be better for it.
Jillian Arnold
President