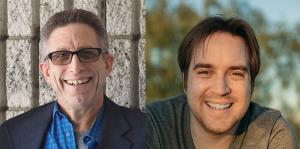 In the spring edition of Production Sound & Video, we offer a look at five episodic shows: Barry, mixed by Benjamin A. Patrick for HBO, Steve Morantz describes his work on Netflix's Dead to Me, John Bauman writes about his experiences on Hollywood, also for Netflix, and Mathew Price delves into the logistics of The Marvelous Mrs. Maisel, streaming on Amazon. Lastly, Jay Patterson tells us about his work on Showtime's Penny Dreadful: City of Angels.
As we go to press, our industry is at a standstill as we spend our days in lockdown during the COVID-19 pandemic. Over the last several years, we've been working and enjoying all of the streaming programs that have given many of us gainful employment.
Who knew how important this form of entertainment would prove to the world during these times?
We hope you are all doing well and staying healthy and neither you, your family, or friends have been stricken with the coronavirus.
We will be back in production soon enough. Stay strong and supportive of everyone in your family and friends. We'll be hearing "Roll Sound!" very soon.
In the meantime, enjoy this issue.
Wishing you all the very best.
Fraternally,
Richard Lightstone & James Delhauer