Politics
California Tax Incentive in Action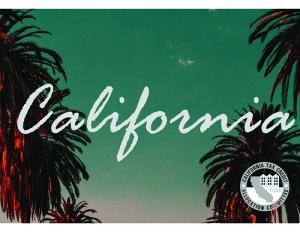 The California Film Commission announced on April 2, 2019, that eighteen film projects, including the big-budget Akira, have been selected for the latest round of tax credits under the state's Film & TV Tax Credit Program 2.0.
Together, the projects (ten non-independent, eight independent) will generate an estimated $408 million in qualified expenditures (defined as below-the-line wages and payments to in-state vendors). Overall, in-state production spending will be significantly greater than qualified spending with the addition of above-the-line wages and other production expenditures that do not qualify for tax credits under Program 2.0.
Based on data provided with each tax credit application, the projects announced today will employ an estimated 2,575 crew, 812 cast, and 29,000 extras/stand-ins (the latter measured in "man-days") over a combined seven hundred and forty shoot days in California.
---
Education
Community Outreach at LA City College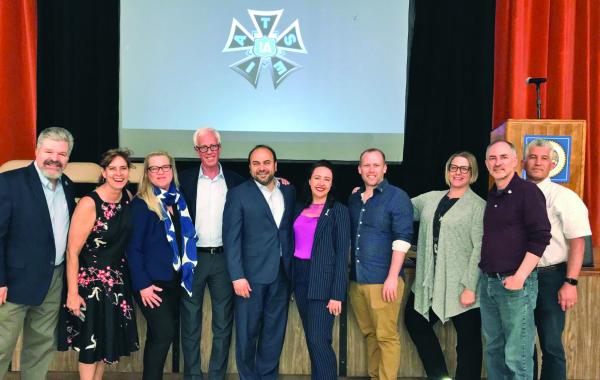 On April 11, 2019, more than one hundred attendees came to Los Angeles Valley College to learn about unions and about jobs that are available in the motion picture and television industry.
The event was organized by State Assembly member Adrin Nazarian from California's 46th Assembly District and featured a group of panelists representing Local 695, Property Local 44, Set Painters Local 729, Camera Local 600, Lighting Technicians Local 728, Script Supervisors Local 871, and Costume Designers Local 892.
The main presentation was by Laurence Abrams, 695's Education & Communications Director, giving attendees a review of labor history in the US and showing why labor unions are still so important for the country's economy and for the safety and security of the middle class. After that, each Local explained their respective crafts and talked about working in our industry.
This event was part of a growing effort by California's IATSE Locals to reach out to surrounding communities, helping to develop diversity employment opportunities, as well as spread education and understanding about the role of unions in California's huge and still-growing entertainment economy.
---
Young Workers
Third Annual YWC Environmental Cleanup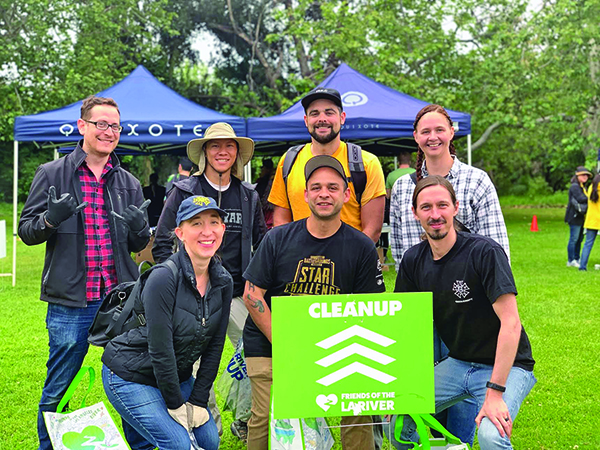 On April 20, 2019, members of Local 695 and more IATSE Young Workers Committee (YWC) members gathered at Bond Park to participate in FOLAR's (Friends of the Los Angeles River) annual river cleanup. The nonprofit has been restoring the Los Angeles River since 1986. In 2018, FOLAR and friends removed over 120,000 lbs of plastic trash from the LA riverbed and prevented waste from harming marine life and polluting our beaches. Environmental activism is key to our health and safety and Local 695 is proud to be an active participant.YWC's Co-chairs Aaron Eberhardt and Nathan Whitcomb frequently collaborate with our sister Locals and nonprofit organizations. IA solidarity and improving our members' quality of life are on the forefront of the committee's agenda. To participate or get information about upcoming events, please contact IATSE Local 695 or email ywc@local695.com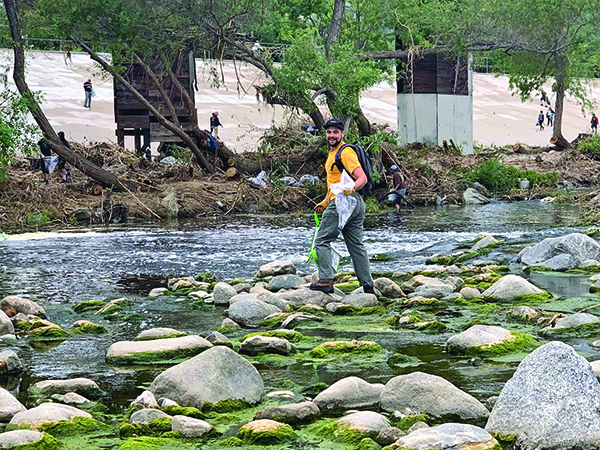 ---
New Members
Local 695 welcomes its new members
Ian Cain Y-3
Michael Kool Y-1
Jason Batuyong Y-1
Zachary Allen Y-1
Don Thompson Y-4
Thomas Doolittle Y-7A
Josue Zeta Rojas Y-1
Hugo Marcotte Y-7A
Richard Novick Y-7A
David Hoffman Y-4
Alejandro Rodriguez Y-1
Francisco Huizar Y-7A
Jet Ladomade Y-16
Eric Anthony Y-8
Aaron Cooley Y-1
Mike De Lorenzo Proj.
Jose Adrian Sanchez Proj.
---
In Memoriam
Ron Finkelstein
Proj.
November 9, 1945 – February 21, 2019
Patrick Coffey
Y-7A
February 3, 1938 – December 4, 2018
Donald J. Miller
Y-7A
November 5, 1932 – November 25, 2018
Kelly Rush
Y-1
January 4, 1957 – March 15, 2019
---