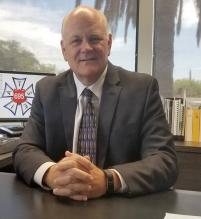 On Saturday, March 23, we held a very productive caucus with Local 695 Video Engineers. The turnout was amazing and the discussion was lively. What struck me the most while looking around at the women and men in the room, was the incredible expertise and talent they represent. The purpose of the caucus was to share with the membership the progress the office has made in representation of our video engineers, as well as a discussion of the issues our members are facing in job assignments that are often assigned to the wrong department. We also discussed new technologies that have increased the work opportunities for our members. Look for James Delhauer's article covering the caucus in this issue.
On April 24, I traveled to Sacramento with the California IATSE Council (CIC) to testify before the Senate Labor, Public Employment, and Retirement Committee hearing on SB 271. Authored by Sen. Scott Wiener, SB 271 would ensure that California residents working on motion picture and television productions have access to the unemployment, disability, and paid family leave benefits which they are entitled to when they work on a production that takes them outside of California. The CIC is one of the chief sponsors of the legislation, and the bill passed the Committee with bipartisan support, the first step to get SB 271 passed and signed into law in 2019.
The Employment Development Department has difficulty in understanding what we do, and we are asking them to establish guidelines relevant to our industry, and to place a check box on their forms for motion picture workers.
We were in New York the last week of April as part of the Commercial Agreement Negotiation Committee for the AICP contract, where we addressed several issues that affect our members.
Please join us at our quarterly membership meetings if your schedule permits. This is a great opportunity to hear what's going on at the Local, network, and to share your on-set experiences.

In solidarity,

Scott Bernard
scottb@local695.com
Business Representative