A Tribute to Jean Pierre Beauviala
by Agamemnon Andrianos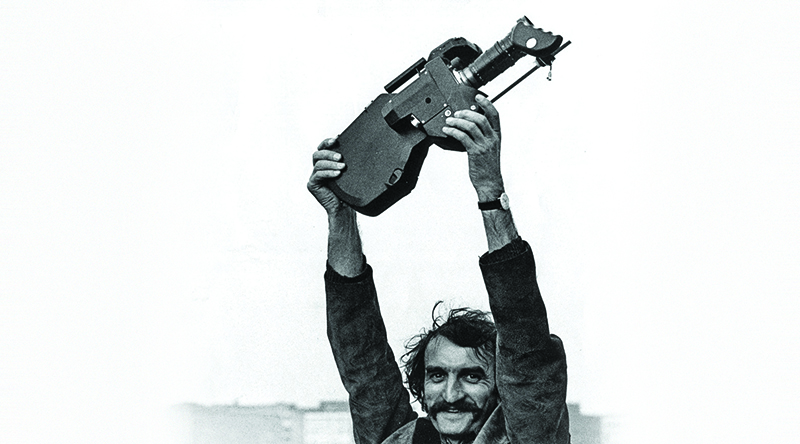 I met JP Beauviala at a CAS seminar in 2004. He had this special-looking Cantar recorder on display to show its functions and unique form. Wow, impressive and innovative for the times, he was ahead of everyone else in design and construction. We had several discussions about the preamps, ergonomics, and features of the recorder that had to step into replacing the traditional Nagra years.
His passioniate enthusiasm and insights were remarkable, he helped me choose the Cantar as my recorder for the Digital Age. I was curious why a camera manufacturer would design an audio recorder but I realized JP's Cantar was truly a work of artistic genius. JP had a sense of the recorder and its function as an extension of your body and your ear! The faceplate actually has ears engraved on the surface.
How we hear was built into the features of the Cantar. It is his perception and custom engineering to flow as part of the filmmaking process. The rotary triple crown access control for preamps, metering, headphone amps, audio routing, timecode, powering, line ouputs are all hands-on intuitive. You have to spend time with your Cantar, know its functions with confidence, and work effortlessly every day.
JP knew how to design something unique and construct a digital recorder that had robust longevity! As I used the recorder, I kept in email communication and had direct access to Aaton & JP. He always answered my questions, I felt that his artistic sense and personality were special as a manufacturer.
He will be missed, he is one of a kind. JP Beauviala's contributions to camera and sound technology are legendary. As an engineer, he had that dogged persistence and determination to creatively innovate and design incredible instruments for our industry.
When I started in production sound in 1972, the cameras were tied to a sync cable into the Nagra 3. JP was responsible for developing the electronics of crystal sync for the camera motors and time base to the recorders. He later innovated timecode on the cameras, his forming Aaton as a camera company was so innovative to documentary filmmaking.
All the DPs and camermen of that era were Aaton-centric and made great films because of JP's innovation. We are all so grateful to his engineering accomplishments and especially the advancements to digital sound recording!
In 2004, I bought my X1 from LSC with Michael Paul and my second X2 in 2006, they are still working and are incredible recorders!
The Cantar X3 is the current model and improves eveything that you could want in a production recorder.
JP passed away on April 9 at 81 years old.