New Academy Members
Congratulations to Local 695 members Pud Cusack and Lisa Pinero for their invitation to membership in the Academy of Motion Picture Arts and Sciences.
---
Welcome New Members
Kayla Croft, Y-1
Terrell Taihe Miller, Y-4
Morgan Hobart, Y-8
Keith Little, Y-1
Alexander Brayman, Y-1
Mac McAlpin, Y-7
David Napoli, Y-4
Logan Shepard, Y-1
Michael McCurdy, Y-16
Michael St. Hilaire, Y-1
Christopher Robbins, Y-1
Detdrich McClure, Y-1
Justin Junior, A2
Benjamin Mischke, Y-4
William "Willie" Tipp, Y-4
---
President Loeb Appoints Scott Bernard
Local 695 Business Representative Scott Bernard was appointed by IATSE President Matthew Loeb to serve as a Labor Director on the Motion Picture Industry Pension and Health Plans. Additionally, he was appointed to serve on the Audit and Collections Committee and the Benefits/ Appeals Committee on the MPIPHP Plans.
---
YWC Helps Stamp Out Hunger
The Local 695 Young Workers Committee organized a group on May 21 to volunteer at the National Association of Letter Carriers' Stamp Out Hunger Food Drive, co-sponsored by the AFL-CIO and the United Way.
---
MPTF Day at the Races
The 5th Annual Day at the Races will be held on Saturday, October 22, 2016, at Santa Anita Park in Arcadia. There will be fun activities for the kids, raffles and a silent auction in addition to the horse races. All proceeds from the event will benefit MPTF and sustain the safety net of programs and services that are provided to fellow industry members in times of need. More information and tickets are available at mptf.com/datr. Tickets include admission, parking, race program and lunch buffet.
---
SAVE THE DATE!
The next General Membership Meeting is scheduled for 10 a.m. on Saturday, October 15, 2016, at the Local 80 Stage, 2520 W. Olive Avenue in Burbank.
---
IN MEMORIAM
RONALD L. COLLINS
Y-1 Sound Mixer
March 5, 1939 – August 2, 2016
ROGER J. PIETSCHMANN CAS
Y-1 Sound Mixer
March 27, 1945 – July 26, 2016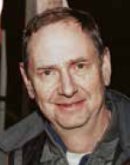 Our hearts are heavy to report the passing of Sound Mixer Roger Pietschmann, who succumbed to multiple system atrophy on July 26. Roger was 71.
Son of Sound Mixer and Cinerama pioneer Richard Pietschmann, Roger first started working in New York in the 1970s, where he served as a recordist on films like Taxi Driver and The Front. He moved to Los Angeles and enjoyed a successful career as a Boom Operator for feature films, lending his skills to PeeWee's Big Adventure, Project X and The Seventh Sign. In the 1990s, Roger progressed in his career to Sound Mixer and enjoyed success mixing a variety of movies and television shows. His credits include Honey, I Blew Up the Kid, Family Law, The Division, Sleeper Cell, Dirt and Dexter.
Having worked with Roger for several years as his Boom Operator, I am particularly affected by his passing, and not just because I'll never hear my caller ID try to pronounce his name again. Roger was one of the good guys, an unflappable man who was able to maintain his sense of humor and dignity through the most stressful of situations. He always insisted that we have fun despite the long hours and pressure inherent to production. He had great taste in music and food and people and was one of the giants of heart and soul.
Roger is survived by his wife Andrea and daughter Devin.
–Patrick Martens
DAVID M. SCHNEIDER
Y-1 Sound Mixer
December 9, 1958 – August 2, 2016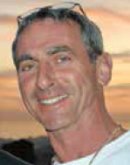 David liked to be referred to as a "Sound Technician." He came up thru the ranks as a Utility, Boom Operator and then Sound Mixer.
Dave was a mixer that would always jump in and help his guys if needed. Running video cables, antennas, moving the cart, etc., were never an issue. He would just do whatever it takes to never slow down production.
David was also very meticulous. His soldering skills were impeccable, making some of the cleanest cables I've ever seen. He also had an astounding ear. Dave had so much passion in his craft, it was contagious. It wasn't about getting good sound but great sound.
David had a gift for empathy; he could relate to almost anybody, and he prided himself on this ability. It drew people to him on the set, and was a big part of why he was so well loved. Anybody could talk to David, and he loved to talk. Those few who resisted were a challenge to his charms that he gladly took on, to sometimes hilarious results; he was also a world-class practical joker. A personality like that is an asset to any sound crew—in fact, to any crew.
Dave was a great guy who loved doing sound and loved working on a set. They don't make them like him very often. To say he will be missed is an understatement.
David leaves behind his wife Martha, daughter Josie, sons Jonah and Jarrett, and stepdaughters Aubrey and Caitlin.
–Ross Levy, Andy Rovins CAS and Rob Scott