News & Announcements
Cinegear Expo 2014
This was the year of the drone at Cinegear. Wherever you turned, someone was showing a remote-controlled flying platform. The offerings were thinner for audio work.
Matt Mayer was at the Sound Devices booth to introduce the new Pix 970. This is an audio recorder that shares the same form factor as the Pix 260i but without the video circuits. It has MADI inputs and dualpower inputs for operational security. Dante and PixNet are built in as well as dualdrive capability on the front panel with two eSATA inputs on the back. There are eight analog tracks, eight AES tracks and the possibility of recording up to sixty-four tracks using MADI and Dante.
SanDisk, one of the inventors of flash memory, was showing the new C-Fast model with read and write speeds of 450 MBits/second and 350 MBits/second, respectively.
Mark Anderson at G-Tech was showing the Studio line and the new G-RAID drives with multiple drive enclosures that can be configured for automatic mirroring for security. The Thunderbolt-enabled drives can play video files at 500 MBits/second.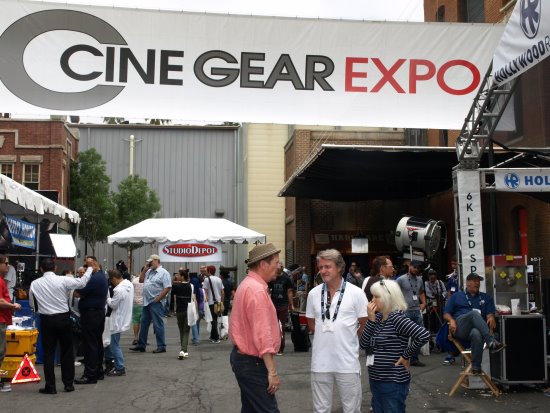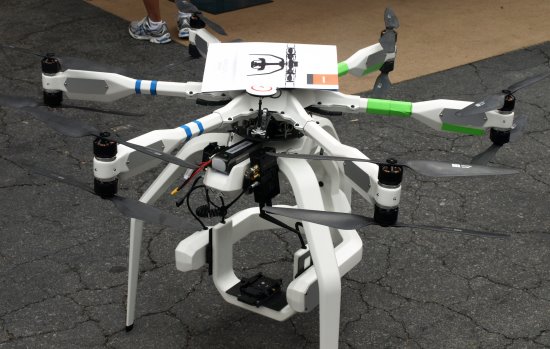 ---
Kriky and Seth (& Beau) BBQ
The penultimate Kriky and Seth BBQ drew more than 100 people from the sound community on Saturday, July 12. This year's event, the eighth in the series, was held at Beau Baker's home in Toluca Lake. This year was a potluck affair but the hosts generously provided a professionally-staffed taco bar. There was ample food for all. Everyone had a good opportunity to socialize, renew friendships and meet new people in the craft.
They have announced that next year will be the last so, if you haven't attended, you'll want to be sure to be on the mailing list. Send an email to soundbbq@kriky.com or visit the Kriky & Seth's Sound Department BBQ on Facebook.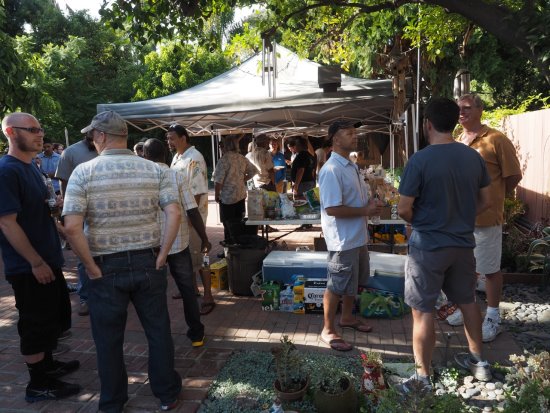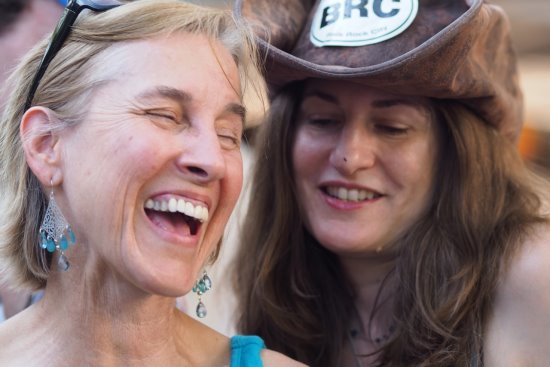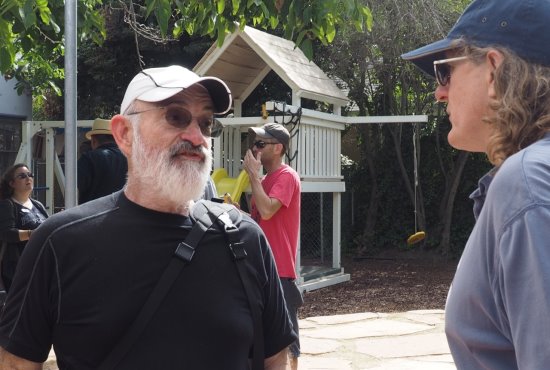 ---
Talks with Local 600
Local 600 and Local 695 have been meeting to work out areas of common concern, including playback from camera and other issues. These on-going discussions have already been productive and more information is forthcoming. Go to www.local695.com
---
Set Safety
We regret to report that Teamster driver Gary Joe Tuck died in a rollover crash while returning home from the New Mexico set of the TV show Longmire. The accident took place around 4:30 AM Saturday, June 28, after a particularly long workday. He had clocked in to work at 9 AM Friday and out at 3 AM Saturday. New Mexico Teamsters Local 492 believes that long hours on the show are to blame and is conducting an independent investigation.
---
In Memoriam
BRUCE A. BURNS
Mixer
May 28, 1943 – May 1, 2014
TONY MAX
Boom Operator
June 1, 1950 – May 24, 2014
BRUCE B. GLIMPSE
Mixer
June 1, 1957 – June 12, 2014
WALTER B. MARTIN
Mixer
April 18, 1945 – July 24, 2014
GARY C. THOMAS
Boom Operator
August 16, 1951 – July 30, 2014