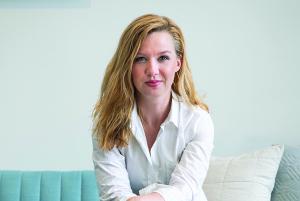 The following is a guest column written by Jillian Arnold, Vice President of Local 695, by invitation from President Mark Ulano CAS AMPS.
It is the week before the Primetime Emmys, as I write this editorial and I'm talking with the Pronology technicians as they install the record decks onto the broadcast truck at NEP's Denali field shop. The Oscars and Emmys are the pinnacle award shows that honor our industry's top arts in the film and TV industries. There is a lot of prep that goes into making these shows before the trucks even power and park at location.
As I'm looking over paperwork and listening to conversations regarding our install, I am reminded of the hundreds of people who make an awards show happen. I am consistently in awe of the talented labor that delivers these shows into living rooms across the country, year after year. I can confidently say, as the viewership numbers decline, the level of dedication and high level of talent continues to rise.
On September 14, the Creative Arts Emmys honored artistic and technical achievements in a variety of categories not broadcast during the Primetime Emmys. I was happy to see the audio departments of our Local honored for their immense talents. Congratulations to all the nominees in their respective fields.
There is, however, a fraction of our Local that is part of these award shows, but are not eligible for TV's highest honor. Many of our sisters and brothers who work on these shows will never receive the credit they deserve for their years of dedication and hard work on the awards show circuit. I want to shine light on the talent that our Local provides and the vendors that support them.
To all the Tech Managers, Truck Engineers, Playback Operators, Recordists & Tape Operators, Projectionists, Screens and LED Technicians, Front of House Audio, Comms Engineers, Fiber Techs, RF Techs, Transmission Specialists, Technicians, Prep Techs, Utilities…
To all the vendors that serve our members with the development, testing, preparation and installation of gear, and overall support…
To all those who are not in our Local, but also find themselves in the same position—Graphics, Teleprompter, Power Technicians, Transpo, Craft Services, and so much more…
To all who work tirelessly on these shows, but whose families will never see their name on an Oscar or Emmy statue (or in the show credits), thank you for all your hard work.

Jillian Arnold
Vice President