Welcome to Production Sound & Video's Fall issue.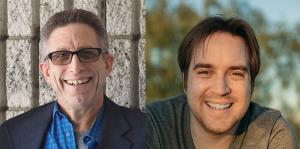 We are beginning the ramp up to 'Awards Season' and you should take the opportunity to see as many industry screenings that you can avail yourself of.
In this edition, Simon Hayes gives a deep dive into his meticulous planning for his second live-recorded musical with Director Tom Hooper, and the feature Cats. We salute this year's Creative Arts Sound Emmy winners and Co-editor James Delhauer gives his insight into "Non-Linear Editing Platforms."
Bryan Cahill writes "The Comeback: Recovering from Rotator Cuff Surgery" and Jim Tanenbaum concludes "How I Got My Godlike Reputation Part 3." We have "News & Announcements" from Jennifer Winslow and we begin the first in a new series on niche American companies creating innovative products for the sound industry. This installment is "James Demer & the DemerBox."
Happy reading.
Fraternally,
Richard Lightstone &
James Delhauer