Non-Linear Editing Platforms: Adobe Creative Cloud
by James Delhauer
As the world entered the computer era and the first non-linear editing systems were developed in the late 1980s, one of the biggest technological revolutions within the industries of film and television began. The previous standards of manually cutting filmstrips and using flatbed editors quickly became obsolete. Today, digital non-linear editing software forms the basis of post-production workflows across the globe. New tools to edit video, design sound, color grade, and create visual effects are being created every day. Computers, tablets, phones, and even video game consoles all have built-in applications designed in order to take audio and video files and edit them together into a finalized product. Where editing was originally a skill only seen among those who worked in Hollywood or broadcast television, the technology and knowledge have now been so widely disseminated that even children are learning to edit videos in school. It is hard to argue that anyone has created more tools for this purpose than Adobe systems. While film editing remains the jurisdiction of our brothers and sisters in Local 700, these tools are also of the utmost importance to Local 695 video engineers, whose responsibilities include media playback, on-set Chroma keying, off-camera recording, copying files from camera media to external storage devices, backup and redundancy creation, transcoding with or without previously created LUTs, quality control, and syncing and recording copies for the purpose of dailies creation.
Adobe's software portfolio currently includes more than twenty individual apps and services that perform a wide range of tasks—many of which are recognizable as industry standards in their specific fields. Adobe After Effects is considered to be the most popular visual effects and compositing application for video in the world. Adobe Photoshop has consistently been one of the most pirated pieces of software for more than a decade. Although most of their software can be used as standalone products, many of these applications were designed in order to integrate with one another, allowing users to start off using one program and pick up right where they left off in another.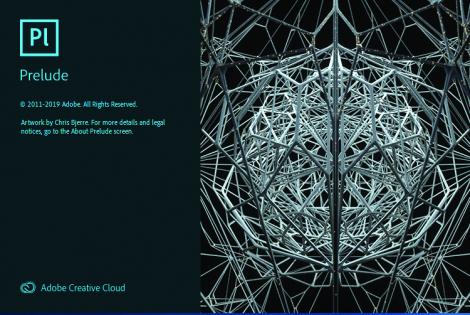 While all of the Adobe programs are valuable in their own right, three of their applications are of particular significance to Local 695 engineers.
The first is Adobe Prelude, a tool used to ingest, index, and log media in a tapeless environment. Speaking broadly, it is most useful for copying files from recording media to external storage devices. Users are able to select a source device, such as a memory card or camera mag, and copy the contents of that device onto multiple redundant media drives simultaneously. During this process, it can also perform a hash check based on one of multiple logging standards in order to verify that the media that lands on the destination drive is verifiably identical to that which was found on the source device. These protocols include file size comparison, bit-by-bit comparison, and the MD5 message-digest algorithm comparison. This ensures that the media manager will be notified of any digital copy errors and can address them on set so that these sorts of errors will not come back to haunt the production down the road. Once ingested, clips can be played back for review or roughly edited together in order to ensure continuity. Metadata tags or notes can be generated and attached to individual clips, allowing the post-production team to review embedded notes and information from the production team. For productions that require the generation of proxy files, Adobe Prelude can integrate with Adobe Media Encoder to do the job.
Adobe Media Encoder, as implied, is a versatile tool used in order to transcode video and audio files from one file format to another. When productions are utilizing high-density file formats that are difficult for computers to play back and edit in real time, they often take advantage of what is called a "proxy" file. These are lower quality copies of the files that are more easily digestible for computer hardware and which make real-time playback and editing achievable even on lower end machines. The project is then edited in the non-linear editing program of the production's choice and then is swapped out with the high-quality master files so that the project master export can be created. Media Encoder is also capable of applying either custom or pre-packaged LUTs to footage during the transcode process, allowing for color accuracy and consistency throughout the post-production workflow. This is also quite useful in the creation of dallies, generating copies of files in a specific format for specific use, exporting computer-generated content such as visual effects for editorial use, and any other task that involves rendering a piece of source content into another file format.
Once media has been ingested and (if necessary) transcoded, it can be forwarded directly into Adobe Premiere Pro—Adobe's flagship non-linear editing program. On set, this is a useful tool that allows for 695 engineers to verify the viability of files, play back previously shot content for review, sync sound files to video files, and organize bins & string outs. Although Premiere comes with a plethora of plugins for generating visual effects, sound effects, color grading, and transitions that allow users to begin and end without ever leaving the application, the software also includes a variety of export options that allow for integration with third-party software. Users can export XML, OMF, AAF, and EDL files so that final color and sound can be completed in more popular applications such as DaVinci Resolve or Avid's Pro Tools.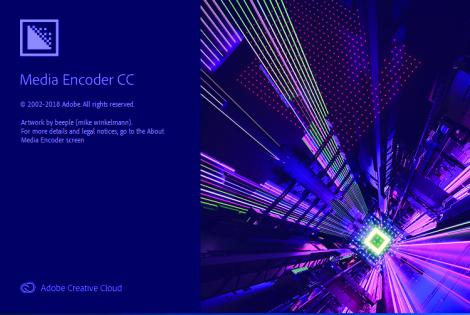 Both Adobe Premiere Pro and Adobe Media Encoder are exclusively 64-bit applications that take advantage of Adobe's Mercury Playback Engine—an audio/video decoding algorithm that takes advantage of multithreading processors (such as Intel's Core or AMD's Ryzen line of processors) and GPU acceleration on approved graphics processing units (such as Nvidia's GTX/RTX line or AMD's Radeon line of graphics cards). This allows both applications to take advantage of various pieces of computer hardware to perform specific tasks, effectively speeding up the process of rendering files. While multithread processing has become fairly standard, GPU acceleration remains a gray area where only some companies have disclosed the extent to which it has been integrated into their software. Therefore, Adobe's total support for it comes as an unqualified pro over its competitors.
At this time, Adobe offers their products in two distinct subscription-based distribution packages. The first is a "Single App" access package in which users pay $20.99 per month in exchange for unlimited access, upgrades, and support to just one piece of Adobe software of their choice. The second and more popular plan—"The All Apps Plan"—includes all products applications, both for desktop computers and mobile devices, for $52.99 per month. Users who are interested can further pair either of these subscription plans with an Adobe Stock subscription in order to download photos and videos from the company's stock media library.
That being said, Adobe is not without its drawbacks for users. The company's 2012 decision to switch from selling one-time purchase licenses to requiring a permanent subscription remains a controversial choice with users. While this business model may remain profitable for the company itself, it has inarguably limited customers in some ways. While a relatively low ongoing cost may have opened access to the software for some users, the ongoing nature of a subscription inevitably priced out others. Under the old model, perspective buyers were able to analyze the upcoming features and products in new Creative Suite releases and determine whether or not they merited spending the money to upgrade. For many, the list of improvements from generation to generation was of little consequence and there was no need to upgrade. Under the current Creative Cloud model, these users have no choice but to continue paying Adobe in perpetuity or lose access to their software, their projects, and potentially their livelihoods.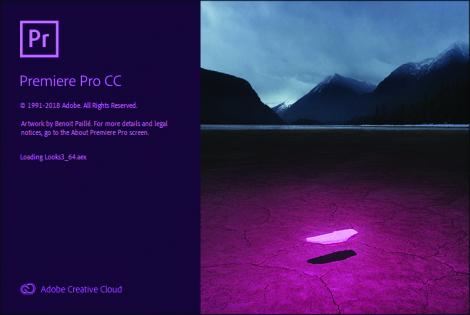 Moreover, certain events have left Adobe customers concerned as to whether or not the software they rely upon will remain on the market or accessible. In May of 2014, there was a twenty-four-hour Creative Cloud service outage, rendering millions of creative professionals worldwide unable to access the Adobe products already installed on their own machines. When service was restored, Adobe did not offer compensation to customers for loss of paid service time, loss of productivity, or loss of revenue. This has been followed by periodic decisions to discontinue certain pieces of software. Since Creative Cloud's launched Adobe SpeedGrade (a color-grading software for professional video users), Adobe Story (a collaborative script development and screenwriting tool with non-linear editing integration) and Adobe Muse (a website building application for non-code-based developers) have both been discontinued—sparking outrage from customers and businesses that had worked to integrate these applications into their workflows. Furthermore, Adobe did initially make all software versions of their products from 2014 onward available to Creative Cloud users to download, meaning that customers would not be forced to upgrade against their will. This policy was reversed in May of 2019; however, when Adobe removed all pre-2018 software from the Creative Cloud downloader and sent emails to customers stating that pre-2018 software licenses had been revoked. Users were required to upgrade or face possible legal actions.
At the risk of editorializing, I feel it is worth pointing out the obvious. Threatening your customers for using software that you licensed them is bad business.
While Adobe has emerged at or near the forefront of the creative software development world, their business practices do invite a degree of risk for their customers. For users who are concerned by these issues, there are alternatives. Avid Technology, Apple Inc., and Blackmagic Design have all developed competing products that currently see wide use within the industry. In the coming issues of Production Sound & Video, we will provide spotlights on these products as well so that members can make the most informed decisions when determining which non-linear editing family is the best investment for them.