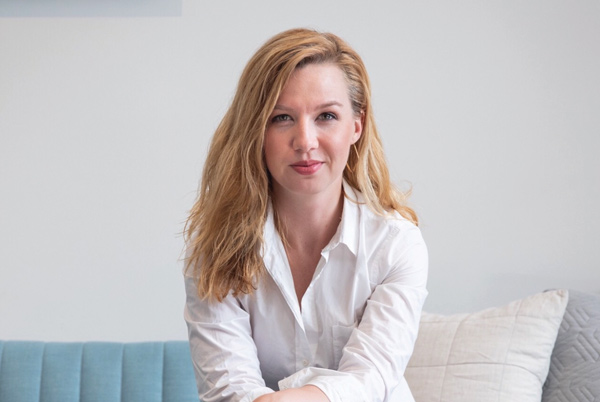 A few years ago, I was presented with a full-time job opportunity from a major studio and found myself at a crossroads. As I weighed this potentially life-changing decision, I discussed the possibility of leaving my freelance life with two dear friends of mine, a married couple, over dinner. The husband built his career as one of our Brothers in Local 80, and his wife comes from a union family from the Midwest. I could tell that she was uneasy about my potential career move.
As dinner was wrapping up, my friend excused herself from the table, only to return and request I follow her. We walked into the ladies room, she opened the stall door, and pointed to the drainage grate on the floor.
"Did you notice the grates on the floor in this place?"
I admit, I didn't.
"Not too long ago, these grates said the word Chicago on them, Chicago. Now they say nothing."
I also admit, I wasn't sure where she was going with this story.
"I'm asking you to stay freelance. I'm asking you to stay and uphold the values of craftsmanship we grew up with. Being union is where we grew up. It's a statement about the standard of work we do. It's important we keep the IATSE stamp at the end of the credits going strong."
My good friend was right. The Midwest work ethic that she and I grew up with is deeply rooted in the unions that our families served within. They took pride in the union stamp that graced their products—a pride that I now feel each time I see the IATSE logo when the credits roll on our screens.
I am forever thankful to her for reminding me how a member's commitment to the collective and participation in its endeavors can strengthen or weaken the presence of a union. That pivotal moment in my career is why I am here today as the next President of Local 695, Hollywood's Technical Local.
I grew up in the western suburbs of Chicago in a family of artists and tradesmen, both union and nonunion. I grew up in a family of working-class small business, where people worked to achieve the dream of buying a house and providing a better future for their children than the one they had for themselves.
My Uncle Andy is a retired projectionist. He provided me with backdoor entry into movie theaters when I was a teenager. I saw everything and learned to appreciate the craft of filmmaking as a whole. Uncle Andy is an influence who noticed my enchantment with the silver screen and helped to inscribe the work ethic and importance of the Chicago IATSE Locals into the fabric of my being. My Chicago roots will never disconnect from who I am as a worker and a leader.
At such a young age, the ideas of healthcare and pension were still foreign to me but today I view them as the cornerstone of the union movement. Healthcare, mental wellness, and safe working conditions are of the utmost importance as we have been deemed essential workers amidst the COVID-19 outbreak. This pandemic has spotlighted the weaknesses of our culture's mental health awareness. I encourage you to continue to reach out to family, friends, and members who are struggling during this time. And while new technologies emerge as our production workflows lead us to safer, cleaner, and more socially distanced procedures, we will continue to educate and train our members to continue our strong tradition of being the foremost technical union in Hollywood.
If we don't maintain a strong collective, the future of television and film will become just like the metal grates in those bathrooms. But that will not happen. I have personally watched our membership rise to the staggering obstacles of the last year, both on set and at home, I believe that our best days still lie ahead.
I am extremely proud of our members and of the IATSE membership at large. The manner in which our 695 artists and technicians are carrying themselves in the midst of a growing, risk-filled pandemic is admirable. I am in awe of the lengths our members are going to in order to keep themselves, their co-workers, and the collective at large safe and healthy so that work can continue. Members have altered their personal lives to stay safe from the virus, knowing that one infection on set can be to the detriment of an entire production. Together, we take this responsibility to heart.
This is family. This is what a union stands for. This is IATSE. As your next elected President, I promise that I will always keep the health and wellness of our members as my priority. I encourage your participation and involvement on all levels within the Local. Please feel free to reach out to me with comments, questions, and concerns at anytime. On behalf of the Board of Directors and the office staff at 695, we are here for you.
Stay Safe. Stand Proud. Be Courageous.
Jillian Arnold