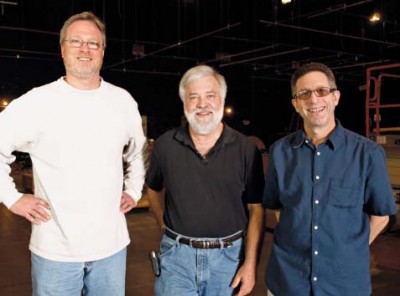 Goals, objectives and desired results form every aspect of our lives. It might be a goal to spend more time with the family, improve your sound package, achieve better sounding tracks, a better workout or just your quality of life.
We regularly set goals for ourselves and work to bring them to fruition.
The goal of the 695 Quarterly is to bring you a great read, full of information in every discipline Local 695's membership provides to the entertainment industry.
This issue begins a three-part series by James Tanenbaum, "The Cable Connection," that explains everything you need to know about interconnecting cables on your sound cart. Steve Nelson explores the travails of mixing the challenging episodic series The River, in Puerto Rico and Hawaii, and Scott Smith returns with "When Sound Was Reel-9."
Our goal is to give you new insight into the incredibly complex work our membership does each and every day.
Enjoy.
Fraternally,
Richard Lightstone, Eric Pierce and David Waelder