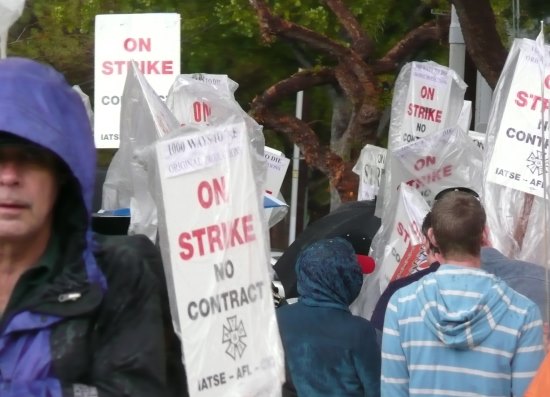 In the fourth season of 1000 Ways to Die, a show produced for Spike TV, crewmembers voted unanimously for union representation. The company responded by immediately firing all the workers.
On February 27, the IATSE and Teamsters Local 399, supported by the Writers Guild, SAG, AFTRA and the Los Angeles County Federation of Labor, organized a picket line at the offices of 1000 Ways. On February 29, picketing expanded to include the Burbank offices of Original Productions, the parent company of the 1000 Ways production company. Original Productions also makes Deadliest Catch, Storage Wars and Ice Road Truckers.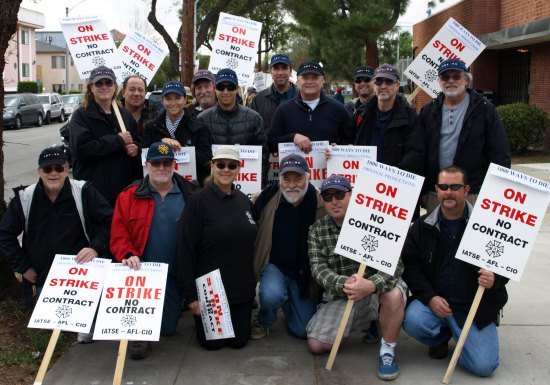 Local 695 members provided active support at both locations. Soon thereafter, Spike TV declared that it would purchase no episodes made with scab labor and production was halted.
The process has now entered a new phase and the International has "bannered" several companies affiliated with Original Productions. This is a lower profile demonstration to inform related companies that Original Productions continues to be subject to organizing efforts. It also serves notice to Original Productions that they remain a target.