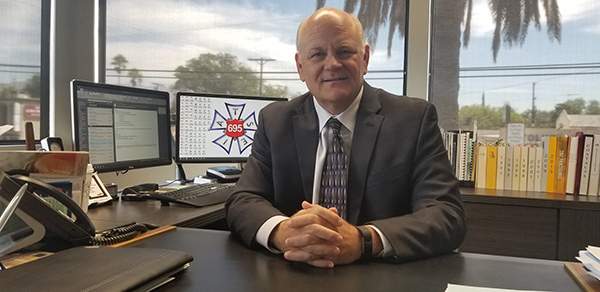 I was on one of my countless Zoom meetings when someone came into my office with a look of total confusion to tell me the Capitol was under attack. I really could not comprehend what I just heard. What? Are you kidding me? I never thought a mob could or would attack the center of our country's democracy. At a joint session of Congress, our elected representatives were going through the solemn democratic process of counting electoral votes by state to confirm the result of the 2020 presidential election.
This congressional procedure is how democracy works. It was not till later that evening that I had time to watch what happened, and to see the full scope of the attack that had taken place. But also that very same night, and only hours after the insurrection had been turned away, we all watched with pride as our elected representatives returned to our Capitol to carry on with the business of the nation.
Despite this outrageous attack we have some good news. In a great surprise for all, Georgia elected two Democratic senators. Not only do the Democrats have the White House but we have both chambers of Congress, too, albeit with razor-slim margins. Why does this matter? Because we have leadership that will govern for the people, for the workers, for you and me.
One immediate change that happened was President Biden's nomination of Boston Mayor Marty Walsh, one of the country's top union leaders, to lead the Department of Labor. Hard as it is to believe, Walsh will be the first union member to serve in this role in nearly half a century. When President Biden announced Walsh's nomination he said, "It means protecting pensions. Ensuring worker safety. Increasing the minimum wage. Ensuring workers are paid for the overtime they earned, like we fought to do in the Obama-Biden Administration, but this administration weakened. And making sure that we have a trade policy where for every decision we make, unions are at the table, focused on winning good jobs for American workers."
We are going to rebuild what the past administration tore down, and it will be Labor that plays a pivotal role in making this happen. I am a proud union member and I'm very proud to see this happen. Having just completed our Local 695 elections, I cannot think of a more honorable position you have elected me to. Thank you. Together, I think we can look forward to a better year, a safer year, and a more prosperous year.
In Solidarity,
Scott Bernard
Business Representative