Crew Chamberlain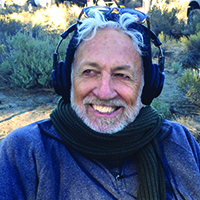 Crew Chamberlain started his sound career in 1976 after graduating from USC School of Cinema. A proud member of Local 695 IATSE for forty years and counting.
---
James Delhauer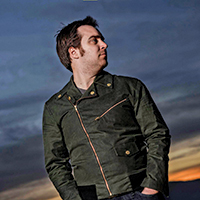 James Delhauer was born in Southern California and never made it very far from home. Since 2014, he has worked as a television engineer specializing in Pronology's mRes platform. He joined Local 695 because he desperately needed friends.
---
Aaron Eberhardt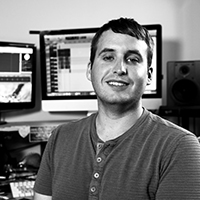 Aaron has highly enjoyed working as both a production and post-production mixer in Los Angeles since 2009. He works primarily on feature films, commercials, and television for such companies as CBS, NBCUniversal, Disney, ESPN, and many others. When he's not sound mixing, he enjoys writing product reviews for Sound and Picture magazine, strolling along with his delightful wife and fluffy white dog named Samwise Gamgee, mountain biking and performing in theatre around the greater Los Angeles area.
---
Eva Rismanforoush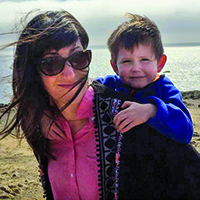 Eva began working in sound while attending college in Northern California. Shortly after graduation, she joined Local 695 and is working as a Utility Sound Technician in Los Angeles. She has been the Co-chair of the Young Workers Committee since 2014.
---
Scott Smith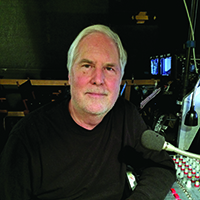 A forty-five-year veteran of the film and music business, Mr. Smith has recorded sound for more than forty film and TV shows. He received the first CAS Award for Best Feature Film Sound for his work on The Fugitive in 1994, and has been twice nominated for an Academy Award.
Mr. Smith writes extensively on the history of film sound recording.
---
Nathan Whitcomb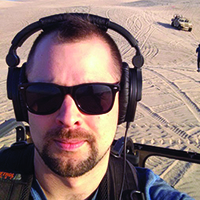 Nathan grew up in Colorado and moved to SoCal to attend film school. He has worked in production audio for ten years and is Co-chair of the Young Workers Committee.
---
Photos courtesy of the respective contributors.