2018 Local 695
Dinner Cruise Under the Stars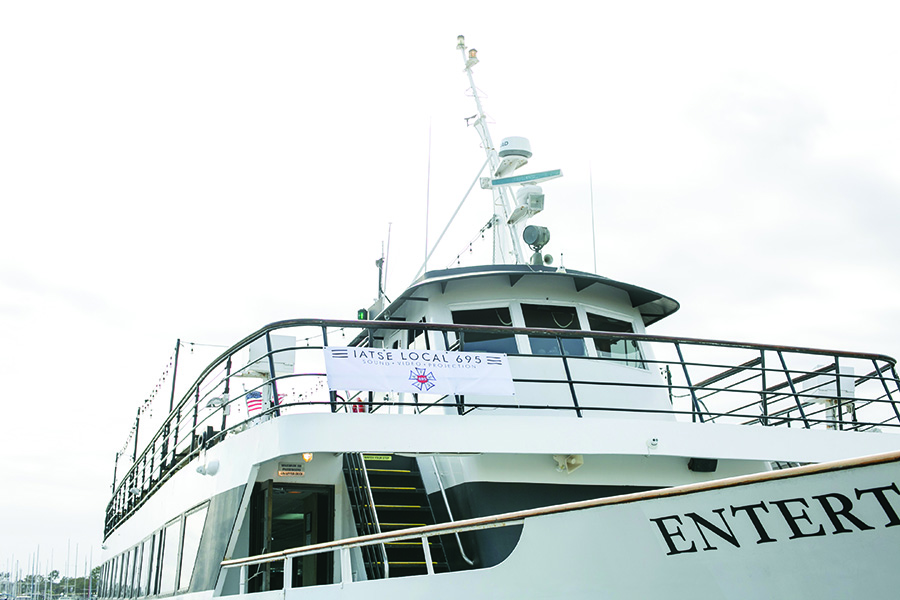 Fundraiser for the MPTF
by Laurence B. Abrams
"Weigh anchor! All engines full!"
OK, not quite that dramatic but it was still pretty darn cool when the 145-foot "Entertainer," the flagship yacht in Hornblower Cruises' Marina del Rey fleet, pulled out of the slip an hour before sunset on a mild June evening with a big "IATSE LOCAL 695" banner lashed to the forward rails. 695 heading out to take on the wide open seas! Or, well, just kind of making slow turns round and round in the dead quiet waters of the harbor … but it was still loads of fun!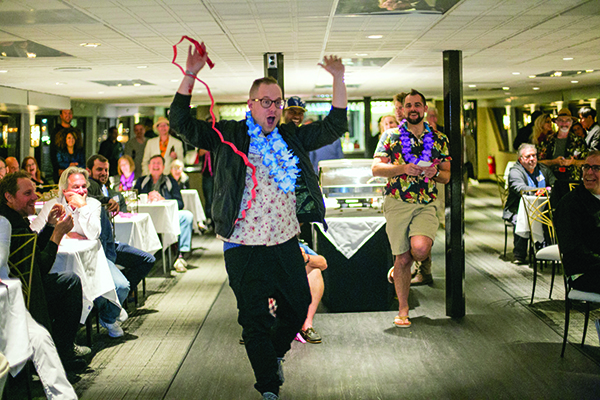 Guests came aboard on the main deck of the ship, greeted by our first bartender, as well as by the musical stylings of DJ Evan Freeman (aka Production Sound Mixer Evan Freeman) and DJ Bobby "Nice" Arredondo (aka Utility Sound Technician Bobby "Nice" Arredondo) filling the night air with a bit of cool funk and some Electric House. Local 695 members had a chance to take a close look at the product displays set up by our Dinner Cruise Premiere Sponsor, Blackmagic Design, represented by Cinematography Product Specialist Tor Johansen and by our two Gold Sponsors, Sennheiser with Thom Salisbury, Customer Development/Applications Engineering-Americas and AJA Video Systems Regional Manager Western US & Canada, Mark Pinkel. We thank each of them and the Silver Sponsors, Audio Department, Cinema Audio Society, JL Fisher, K-Tek, and Tentacle Sync for their generous support.
Also on the main deck were Aaron Eberhardt and Nathan Whitcomb, Chairpersons of Local 695's Young Workers Committee, on hand to answer questions about the IATSE PAC Fund, which helps energize and organize IA members who wish to support candidates and legislative initiatives that advance the safety and security of working IATSE members and their families.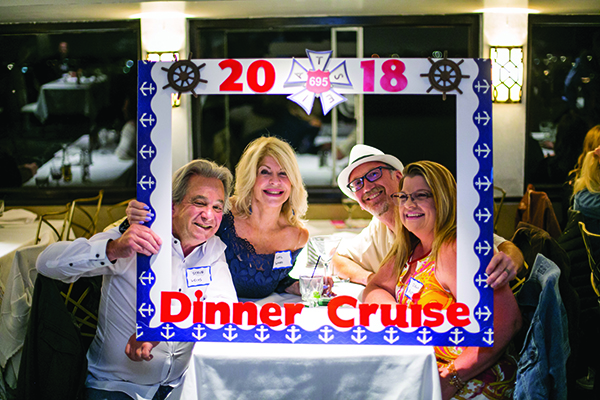 The upper deck was pretty much what you'd hope for in an upper deck … another bartender and a nice quiet space with soft comfortable chairs, beautiful harbor views, pleasant evening breezes, a great opportunity to chat with old friends and new friends and an opportunity to watch Boom Operator Brion Condon's very cool kid, Chance, dancing up a storm.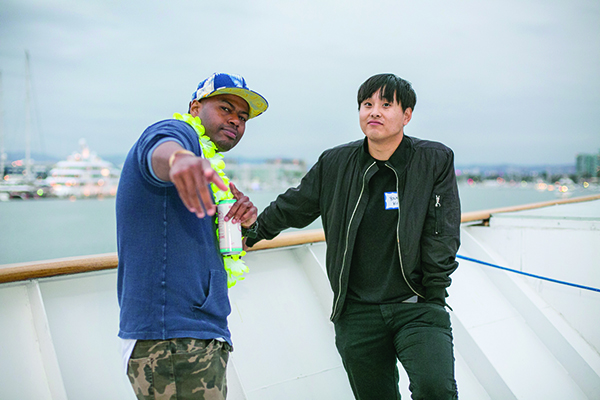 But the mid-deck was where most of the action took place. The folks at Hornblower refer to this part of the ship as having "swanky lounge areas, dazzling light fixtures, and plush modern carpets in metallic tones" but Local 695 members seemed to be paying more attention to the big Italian buffet dinner, to yet another bartender and to Michael Gutenplan, the roaming Comedian/Emcee/Magician. Jokes? We got jokes.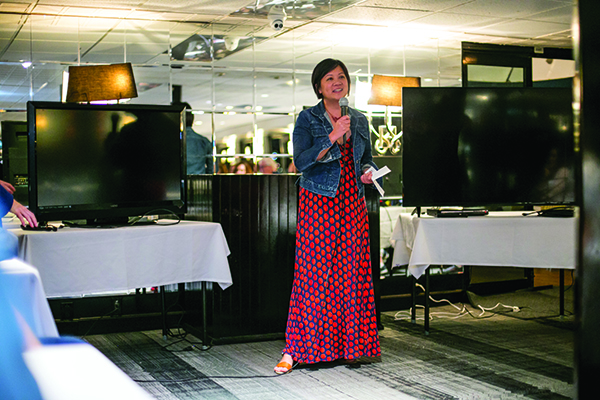 And then there were the raffle tickets. $1 apiece or $20 for the number of inches you are tall. Yes, Brandon Loulias was there and for twenty bucks, it seemed as though he got, like, maybe a thousand tickets? Raffle winners took home an iPad, some Tentacle Sync timecode generators, gift certificates from our friends at Audio Department, Location Sound, Sound Devices, and Trew Audio, a Denecke Mic Power Supply, a K-Tek Dinner Cruise Care Package, four Dodgers tickets, seven pairs of very cool Sennheiser Bluetooth headphones, as well as items from Warner Bros. Imagine Products Inc., and Blackmagic Design. Utility Sound Technician Jennifer Winslow somehow managed to come up with THREE winning tickets and Production Sound Mixer Josh Wilkinson won the big prize, walking off the ship with a Sharp 43" HDR 4K Roku television. Congrats to all!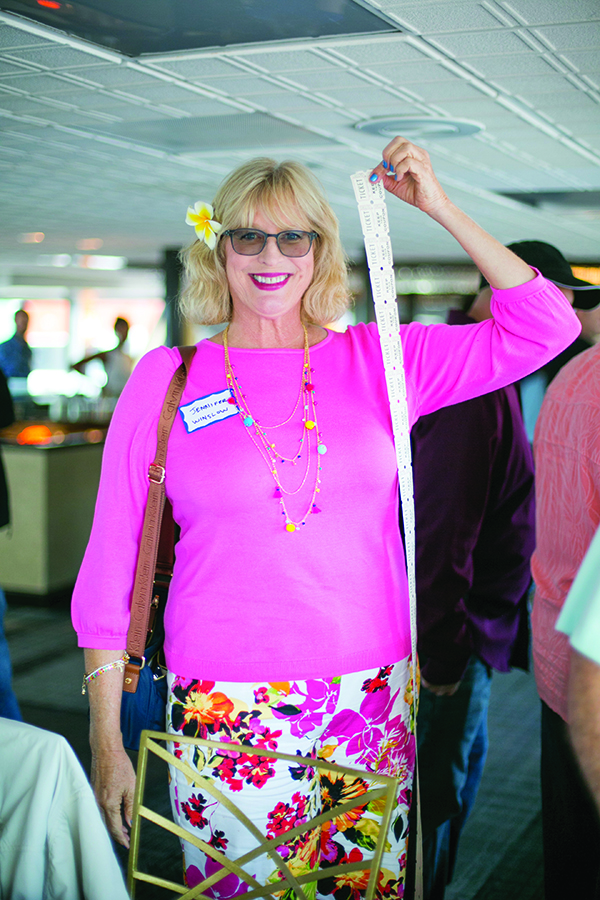 But the big winner of the night was the Motion Picture Television Fund (MPTF). VanAn Tranchi, who is the Annual Fund Manager at MPTF, was on hand to speak with Local 695 members about the essential programs and services offered to our members at no cost by MPTF, providing much-needed assistance to 695 sisters and brothers and others in our industry when they find themselves in times of need. We're very happy to say that when Van An left the ship, she took with her a donation of $7,267 raised from the sale of cruise and raffle tickets. "Helping Our Own" is not just the motto at MPTF but also something they do very well and Local 695 members are proud to have been able to contribute to that. If you want to learn more about how MPTF can help you, and how you can help MPTF with their many different volunteer opportunities or just by making a donation, please visit their website at www.mptf.com.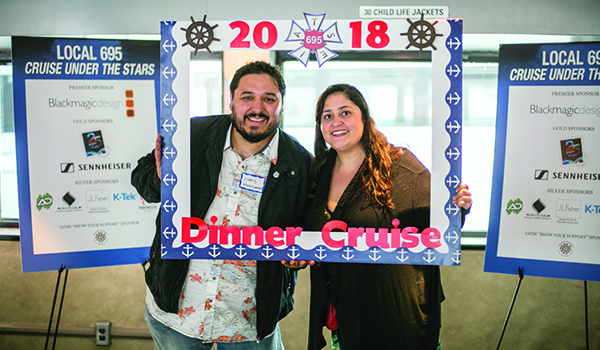 Much appreciation goes to Linda Skinner, from our 695 office, for all the great planning and organizing that went into this event and of course, lots of thanks to all the Local 695 members and families who came out and joined us on this 2018 Local 695 Dinner Cruise Under the Stars. Next year? Stay tuned…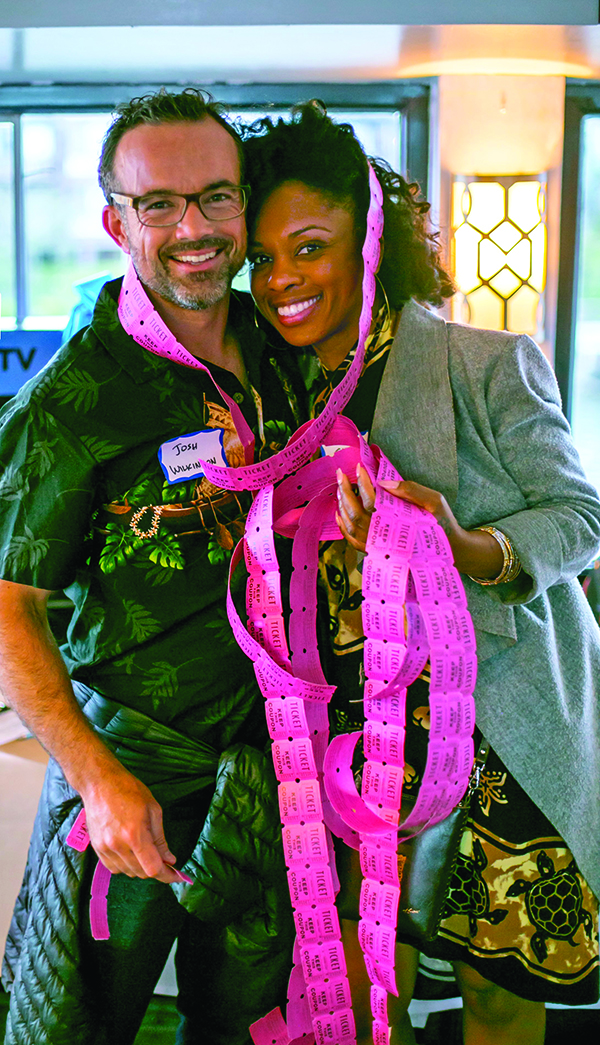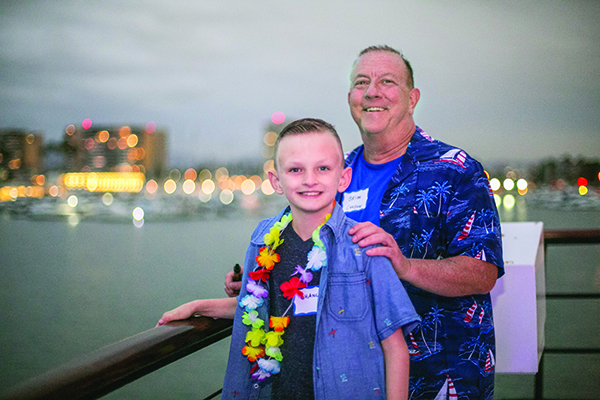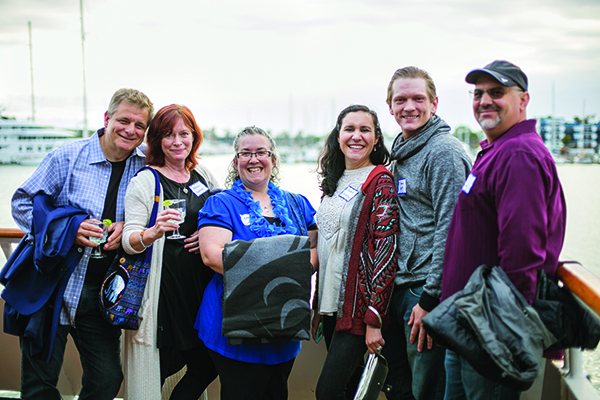 SPONSORS:
---
PREMIERE SPONSOR

---
GOLD SPONSORS


---
SILVER SPONSORS