The Local 695 Young Workers Committee
We Work for our Members and our Community
by Aaron Eberhardt and Nathan WhitcombYWC Hike 2.jpg
The Young Workers Committee (YWC) works actively to better Los Angeles through extensive community service and political action, while also creating a truly positive environment for the younger generation of Local 695 to network with their peers. It might be the annual LA River Cleanup, hosting a local Blood Drive, or adventuring on a beautiful Saturday-morning hike with our 695 sisters and brothers. We inspire our members to get out and make a difference.
As the newly appointed co-chairs of the Young Workers Committee, myself Aaron Eberhardt and Nathan Whitcomb, would like to thank you for giving us this wonderful opportunity. We want the YWC to act as a constant resource for the younger members of the Local, but also to help any new incoming members make a smooth transition. The Young Workers Committee has toiled very hard the last couple of years to create useful, beneficial activities, and services for all the members of Local 695.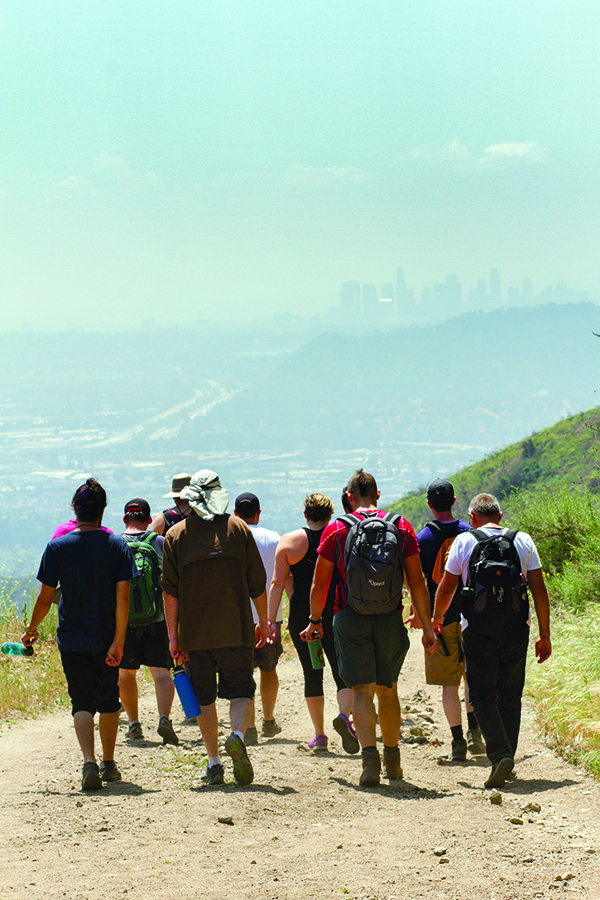 The Young Workers Committee at the LA River Cleanup
One of the best opportunities the 695 Young Workers Committee has been able to take part in is the annual LA River Cleanup. The LA River Cleanup has become a community service tradition. Over the last twenty-nine years, the organization "Friends of the LA River" has come together to help clean up the entire length of the Los Angeles River, removing over one hundred tons of trash in 2017 alone. Last year, the 695 YWC organized over twenty members all decked out in Local 695-wear, and headed to the Glendale Narrows to help. It was quite the fun time indeed, messy, but loads of fun. Descending into the LA River and grabbing old mattresses, clothes, and trash was an arduous job, but we felt that we were doing a huge service for our community. We also had a fantastic time chatting with our sisters and brothers, great stories were told, hard work was performed, and we had bonded together to truly make an impact. This community tradition continued again in 2018 with a passionate group of Local 695 members and friends who wanted to do fantastic work, while enjoying the best company of sound and video professionals around. We will be continuing this great tradition for many years to come.
We hosted a hike at the Stough Canyon Nature Center in Burbank. On a delightfully breezy Saturday morning this past spring, over fifteen came to participate in a pleasant hike up the trail. We had a wonderful time talking about our careers, sharing stories, offering useful advice, and most of all, enjoying all nature had to offer. One of the favorite moments of the hike was seeing a younger prospective member, who was hesitant about joining the Local, having a conversation with a longtime member about the benefits of joining and what it's provided over their long career.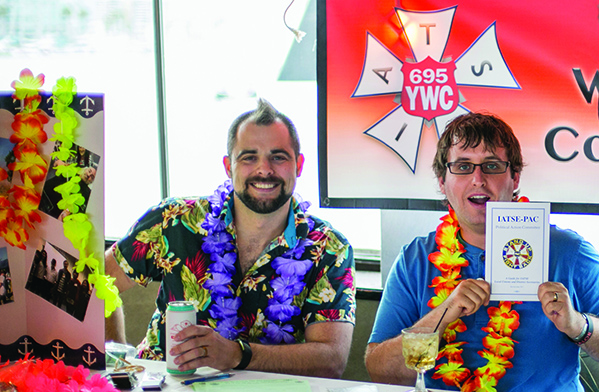 We also continued our work with the annual Stamp Out Hunger Food Drive. The National Association of Letter Carriers conducts the Stamp Out Hunger Food Drive to help get food to those in need across Los Angeles. On May 19, 2018, the official IATSE Volunteer Day, members of Local 695, their friends, and families journeyed to the Salvation Army Warehouse in Bell, CA, to take part in the massive sorting of all the canned food before it was to be delivered to the many organizations partnered with the food drive. Members of 695 worked with other union members to help sort thousands of cans that day. We even met one of the co-chairs from Local 705's Young Workers Committee as we were sorting some green beans. It was inspiring seeing so many union professionals working together to help the community. Needy people received the food within a couple days and it was very satisfying knowing we played a part.
The 695 YWC has many more events coming up but we'd also like to discuss our political activity. The Local cannot use our quarterly dues to promote politicians or legislation. The IATSE-Political Action Committee or PAC was created to help raise money for political activism through donations to support pro-union legislation and political representatives who work to keep our unions safe and our members' rights protected. You have a choice to sign up for a one-time donation or contribute an amount each month to the fund. We must support pro-union legislation in any way we can, especially in these most trying political times.
We at the YWC decided to support the IATSE-PAC fund and held a fundraiser on the Local 695 Dinner Cruise this past June 16. We set up a booth on the main deck, posted our trifold describing the benefits of the PAC Fund, and our newly designed YWC banner. We threw on our Caribbean leis and worked hard to inform our members of the benefits of donating to the PAC. We worked exceedingly hard to spread the word to our members and pulled in two hundred and thirty dollars in donations. We were extremely proud of our efforts to help raise money for this phenomenal fund and know that even the smallest little bit can make a difference. A key message we want to stress is that support can be found all around you in Local 695. You will always find a member who is willing to help you in a difficult situation or offer insightful advice.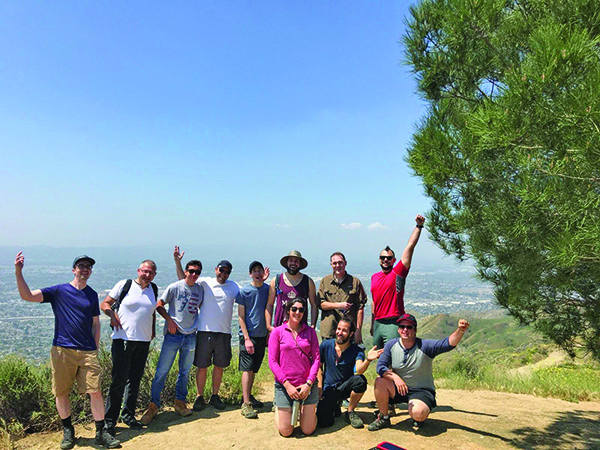 The YWC hosts these events to help create a bridge between the younger generation and the experienced professionals. We are here for you one hundred percent.
The Young Workers Committee is actively working with Laurence Abrams, Education and Communications Director, in creating an introductory course for incoming members. Laurence has done a phenomenal job creating the content for this course and the YWC will be there for anyone who has further questions on ways to network and become involved in the activities of the union.
Nathan and myself and the many members of the YWC, such as Ben Lazarus, Eva Rismanforoush, Evan Freeman and Chris Thueson, encourage you to become involved in the Young Workers Committee events and activities. Please reach out to Aaron Eberhardt via email at ae.sound@yahoo.com or Nathan Whitcomb at Nathan.whitcomb@gmail.com for more information. Thank you to the Board of Directors of Local 695 for the opportunity of a lifetime to work as the co-chairs of the Young Workers Committee and we look forward to creating the most beneficial opportunities to for our members.