News & Announcements
In Remembrance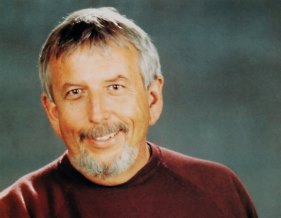 "Many waters cannot quench love, neither can the floods drown it."
–Song of Solomon, Chapter, 8 verse 7
Vaya con Dios, Hasta luego mi Amigo.
Your Friends
A Farewell to Gene Cantamessa
Dear Gino,
I'm still stunned by the news of you leaving us. It's like losing the Grand Canyon or the Mississippi River. You have stood as an icon for generations of sound people, a point of reference for the dignity and respect achievable in our craft. Your passion for the work only surpassed by your passion for life and family.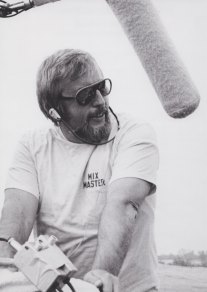 For me, you have been one of the few bridging personalities from the time before, when giants roamed the studio lots, to the present version of how we ply our trade to survive. You have been one of the very few who kept caring, staying involved, sharing the decades of experience, mentoring the next set of young pups daring to make their mark. You didn't suffer fools easily, and we loved you for it. You fought for the quality of your work and the protection of your crew and we loved you for it. Your power as a family man, extended to all of us and the joy you experienced watching your son, Steve, carry on your tradition at the highest level and winning his Academy Award, moved many of us to tears, and again we love you for it.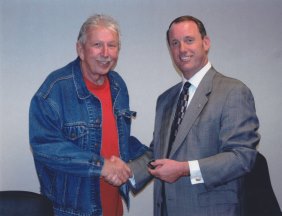 When it came time for you to fight cancer, you did so with grace and positivity, again, setting the example.
I remember the night you were honored by the Cinema Audio Society for your Career Achievement in this work. One of the many famous directors who you supported was there and spoke of your specialness. He commented that if the weather were hot or cold, it was always 10 degrees cooler or warmer wherever you were set up. I also recall your push to the podium to thank your crew on the night you won your much-deserved Oscar; that inspires us to this day. You had an instinct for being in the right place at the right time and doing the right thing.
Not a few of us, will always pause in a tough moment at work and ponder, "What would Gino do?"
Having sat on the Board with you for almost 20 years and partnered in bringing the Local back from the brink, you taught me so much and for this I loved you and will miss you greatly. It seems to me that you never wasted a second.
Fraternally, with all my heart,
Mark Ulano
---

Creative America is a grass-roots coalition formed by labor unions, guilds, studios and networks, which have launched a nationwide campaign to unite the more than 2 million Americans in all 50 states whose livelihoods are supported by the film and television industry.
As part of the concentrated effort, Creative America has launched a newly redesigned website, www.creativeamerica.org, where visitors can learn more about the impact of content theft on jobs, benefits and future work opportunities. They can also demonstrate support for the passage of important Congressional legislation such as the PROTECT IP Act in the Senate and similar legislation soon to be introduced in the House of Representatives.
---
Local 695 Swag
In addition to Local 695 T-shirts and hats, we've now added mugs, water bottles, bags, clocks and more … delivered straight to your door. Check it out at https://www.local695.com/Quarterly/695-accessories
---
IATSE-PAC

In June of this year, the IATSEPAC launched the Stand Up, Fight Back campaign to stand up to the recent attacks on our members from antiworker politicians. As you know, recent events have shown that the fight is only going to get tougher as we move closer to the 2012 elections. Among the many issues at risk are collective bargaining and the future of Social Security and Medicare. The IATSE believes that we must stand up to these attacks and ramp up our voice in politics through waging this campaign. The mission of the Stand Up, Fight Back campaign is to increase IATSE-PAC contributions and the IATSE's commitment to fighting politicians and policies that do not benefit our members. The one way we can make a difference is to be heard loud and clear and our PAC is one of the most important ways to guarantee people in Washington will listen to us. Get more information about the Stand Up, Fight Back campaign at http://www.iatse-intl.org/pac/pac.html
---
In Memoriam
EDWIN KNOWLES
Production Sound Mixer
May 10, 1922 – July 20, 2011
GENE S. CANTAMESSA
Production Sound Mixer
Feb. 17, 1931 – Nov. 8, 2011