Training: Recording Sound for VR
by Laurence B. Abrams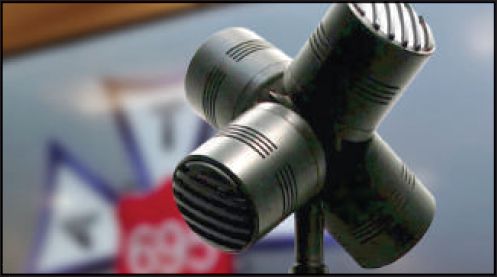 VR picture and VR sound are no longer just for gaming. More and more, we're seeing that 3600 logo showing up for music, commercials, promos, news, specials features and now, we're even starting to see long-form content producers find ways to use it. The future of VR is just about here. To help carry this technology forward, Local 695 created a "Sound for VR" class, conducted by Ben Adams, Local 695 member and expert in "ambisonic" recording.
Ambisonic recording takes surround sound to the next level by creating a full and accurate sphere of sound that completely envelopes the listener. It's like three-dimensional M/S stereo with added channels for height and depth. In class, Ben demonstrated on-set workflow using a Soundfield ST-450 tetrahedral mic with a Sound Devices 788 to create the initial discrete four-channel recordings in "A Format." After a discussion of timecode and monitoring issues, these A Format files were then converted to "First Order Ambisonics (FOA) B Format," which combines the tracks but preserves them in a format that is completely controllable. The next step was to demonstrate how to spatialize the B Format data and combine it with mono and stereo point sources and the "headlocked" tracks and then manipulating each element to its precise location in the sound field.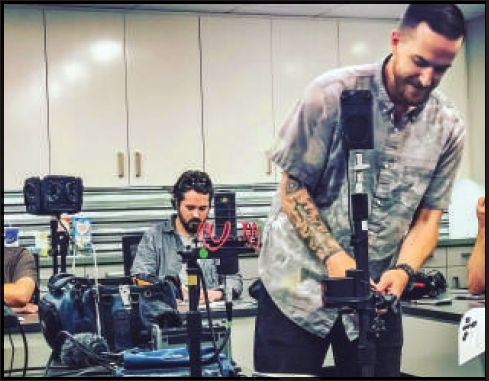 Instructor Ben Adams
On hand for the class were a variety of ambisonic microphones (and binaural, too), a VR camera, recorders and post-processing software for extensive hands-on experimentation, giving everyone the chance to create sample recordings and listen to the results in fully interactive VR format.
The response to this training was enthusiastic, with two classes filling up immediately and with two more added to the schedule and filling up just as quickly. We do apologize to everyone still on the waiting list but this says a lot about the interest in this intriguing area of technology. We plan to announce more classes soon.
---
Exer Urgent Care Clinics

Beginning December 1, 2016, participants using the Motion Picture Industry Health Plan ("MPIHP")/ Anthem Blue Cross network can visit an Exer Urgent Care ("Exer") clinic and only pay a $15 copay. Participants using these urgent care clinics will not be required to pay a coinsurance. Exer's clinics, which are located throughout the county of Los Angeles, are staffed by emergency room physicians, open seven days a week from 9 a.m. to 9 p.m., with the exception of Thanksgiving and Christmas, and see patients six months and older.
---
Telemedicine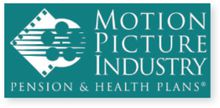 Beginning December 1, 2016, participants enrolled in the Motion Picture Industry Health Plan ("MPIHP")/Anthem Blue Cross network have the ability to use a new telemedicine benefit. Participants will be required to pay a $20 copay for this covered benefit and will not be required to pay a coinsurance.
Telemedicine allows a patient to visit with a physician by phone or to engage in online video communication through computer, smartphone or tablet. It is intended to provide low-cost medical care for after hours or when a participant is away from home. It should not be used if acute emergency help is needed.
Telemedicine is most commonly used by individuals to treat ear, nose and throat conditions, colds, sore throats, allergies, sinusitis, urinary tract infections and rashes. Participants who experience more severe symptoms will be referred immediately to the appropriate level of care. In true emergencies, the telemedicine physician will call 911 and stay on the line with the participant until the paramedics arrive.
Online to participants enrolled in MPIHP/Anthem Blue Cross. The service area includes all states in the United States, with the exception of Alaska, Arkansas and Texas. This service may not be used by a participant when they are outside of the United States.
Participants enrolled in Medicare should note that online telemedicine is not a covered benefit.
Access LiveHealth Online at www.livehealthonline.com
---
​MPTF: Looking for ways to give back to your community?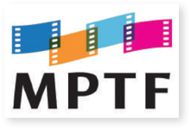 The MPTF (Motion Picture & Television Fund) supports our entertainment community in living and aging well, with dignity and purpose, and in helping each other in times of need.
MPTF is supported by the philanthropy and volunteer services of fellow entertainment industry members. Our industry is unique and we have a history of taking care of our own like no other industry in the world. People are at the heart of what we do each and every day and it's because of the extraordinary generosity of countless donors, families and volunteers that we can deliver services to thousands of people each month.
MPTF currently has more than thirteen different volunteer programs. You can choose anything from assisting in art classes, being a fitness buddy, to utilizing your skills in the home-safe program, which focuses on repairs and improvements for independent senior living facilities. Please visit www.mptf.com for donations or sign up to volunteer.
---
Welcome New Members
Kevin Rosen-Quan Y-1
Joseph Maffei Y-1
Justin Edgerly Y-9
Steve Crane A2
Michael Robertson Y-8
Michael Morrell Y-1
Patrick Reilly A2
William "Billy" Spottiswood Y-16A
Keith Carlson Y-4
Christian Chapman A2
Chad Mantlo Y-7A
Charles (Chuck) Boyle, Jr. Y-7A
Shannon Cain Y-7A
Ethan Molmut Y-8
Alex Yukick A2
Alberto Delgado A2
Kelly Lewis Y-16A
Edgar Isaiah Reyes A2
Jim Agnor Y-7
---
Young Workers Committee
The YWC (Young Workers Committee) would like to thank everyone who came out to the river cleanup on Earth Day! Together, Friends of the Los Angeles River, members of Local 695 and nearly eight thousand more Angelinos removed an estimated ninety-six tons of trash from our river in less than two days.
---
Sound & Video Social
by Chris Howland
On Sunday, April 23, 2017, the LA Sound Mixers held their third annual seminar entitled, "Bridging the Gap Between Production & Post: A Seminar." The goal of the seminar was to give industry professionals an opportunity to experience the workflow at a state-of-the-art postproduction sound facility. Ongoing vocational training is key to maintaining excellence in our business and a critical element of the IA's mission.
Thank you Gene Martin and the crew at Audio Department for the generous provisions. I want to thank them for helping to support this event for the second year in a row.
I would also like to thank Joel Shryack and Thomas Cassetta for putting on the seminar, the great demonstration and for facilitating a very informative conversation & Rob Dehn and the crew at Wildfire Sonic Magic.
---
IN MEMORIAM
DANIEL MOSSBARGER, Y-4
December 27, 1946 – March 11, 2017