COURTNEY GOODIN
Courtney Goodin is a Sound, Video and Software Engineer and has worked continuously in the film and television industry since the mid-'60s. Courtney has developed several commercial hardware and software products used in the industry, including Goodsound Monitor-talkback system, Compu=Prompt Teleprompting system, sound utilities—BWF-Widget Pro & TC-Transcriber, and the soon-to-be-released TechnoWeenies Video Playback toolkit. He is a life member of SMPTE and has been a member of Local 695 for more than thirty-eight years and is serving his fourth term on the Board of Directors.

DARON JAMES
Daron James is a veteran journalist having written about the film and television industry for more than a decade. He's currently seeking the best sope in Los Angeles, California.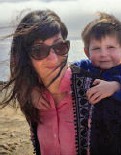 EVA RISMANFOROUSH
Eva began working in sound while attending college in Northern California. Shortly after graduation, she joined Local 695 and is working as a Utility Sound Technician in Los Angeles. She has been the Co-chair of the Young Workers Committee since 2014.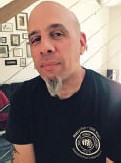 MICHAEL KRIKORIAN CAS
Michael (aka "Kriky") began his career in studio music recording in West Hartford, Connecticut, in the early '90s. He moved to Los Angeles in 2002 to work as a Production Sound Mixer in film and television. Many low-to-high budget films and several television shows later, he resides in Burbank with his wife and their two children.

RICHARD LIGHTSTONE CAS AMPS
Richard began his career in Montreal, and continues to mix in Los Angeles. He is currently on the Executive Board of Local 695, a Co-editor of Production Sound & Video and former President of the Cinema Audio Society.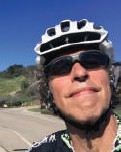 STEVE NELSON CAS
The first movie Steve mixed that anybody ever heard of was Repo Man in 1983. What's kept him interested and excited since then is the support of his wife and daughter, great crews and riding his bicycle as far and fast as possible, especially during lunch—where getting "thrown under a bus" is not a metaphor! Steve is proudly serving a third term on the Local 695 Board of Directors.