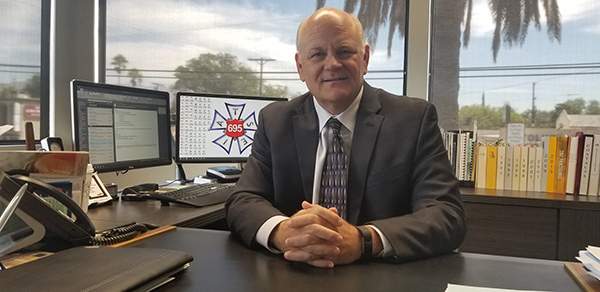 There is no denying the allure of our industry. For many of us, it has been a privilege to work alongside the finest creative minds and most widely recognized celebrities. Year in and year out, we see record shattering box-office numbers as studios report billions of dollars in profits. Since its earliest days, Hollywood has always attracted those seeking to make their fortunes or express their creative minds. Yet this year, the Writers Guild of America (WGA) went on strike against the Alliance of Motion Picture and Television Producers (AMPTP). Shortly thereafter on July 14, they were joined by more than 160,000 members of SAG-AFTRA, leading to the first dual Hollywood strike in more than half a century. Why is it that despite earning billions of dollars in revenue for the studios, these artists felt the need to walk away from the bargaining table in demand of more?
Because Hollywood is Broken.
When the earliest versions of our contracts were first written, the film business was a very different place. The business model was supported by ticket sales, TV ratings, and home media distribution. As key contributors to a film or show's success, the cast and crew shared in the film's success through residuals. For work-a-day directors, actors, and writers who might go months of even years between jobs, it made sense that residuals would be made in direct cash payments. That might be the only income those artists made while they were looking for their next job. For the below-the-line crew, the majority of whom were steadily employed directly by the studios, the needs of day-to-day life were already met by a steady paycheck. So, residuals were paid out in the form of contributions to our benefit plans.
But this model has been disrupted and the studio system has disappeared. Film studios have been acquired by or transformed into big tech companies, with many of the biggest players in the industry consolidating under fewer banners. 20th Century Fox, once a central pillar of the entertainment industry, is now a subsidy of the Walt Disney Corporation. Warner Bros. Studios, as it was known for over a century, is now Warner Bros. Discovery. Plus, the rise of streaming has fundamentally changed the way that entertainment is sold. Ticket sales and ratings are down across the board, but the industry is more profitable than ever. Movies and television don't need to individually make a profit anymore because their real value is to be part of a bundle of content sold for a monthly subscription fee. This dwindling competition and complete control of distribution by the studios has effectively locked creatives and crews out of their fair compensation.
This is why the WGA proposal for residuals based on subscriber numbers makes sense. But the streaming companies don't want to share that information. Why? Because then the creatives would know who's watching what shows on the streaming service and how much they should be compensated for the number of subscribers watching the content they created.
The WGA and SAG-AFTRA strikes are part of a larger trend growing throughout our country. We've seen thousands of school workers, hotel workers, and manufacturing workers go on strike. Companies once thought to be "union proof" like Starbucks and Amazon have been forced to come to the bargaining table and sign union contracts with their employees. An August 2022 Gallup Poll showed that approval for labor unions had reached 71%, which is the highest it's been in nearly sixty years! Across the country, workers are standing up in demand of a fair deal. In all my years with this IATSE, I have never seen such momentum in the labor movement. But I know I'm excited to have that momentum behind us as we go into next year's contract negotiations.
Hollywood might be Broken. But Labor is Stronger than Ever.
In Solidarity,
Scott Bernard
Business Representative
scottb@local695.com