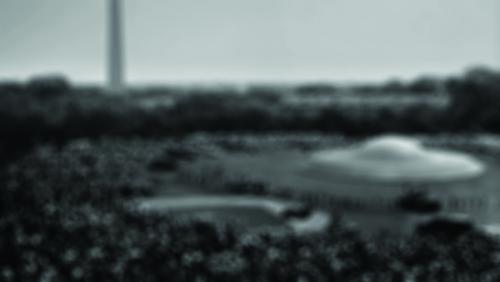 Back to School Season:
How to Prepare for the Return to Work in Hollywood
by James Delhauer
Our industry has changed. A disease that would have felt right at home in a dystopian sci-fi flick brought the world grinding to a halt and Hollywood stopped right alongside everything else. The soundstages, sports arenas, and production sets where we make our art have been quietly empty for months. Debate continues to revolve around new safety etiquette and protocols to be implemented on set and while strict regulations have yet to be codified. It has become apparent that all of our jobs will have been changed by the pandemic by the time we return to them. For 695 Video Engineers—whose responsibilities can include media playback, on-set chroma keying, off-camera recording, copying files from camera media to external storage devices, backup and redundancy creation, transcoding with or without previously created LUT's, quality control, and syncing and recording copies for the purpose of dailies creation—our role is going to become critical. With what time remains before a full-scale reopening, it is highly recommended that industry workers take advantage of current learning opportunities and endeavor to prepare themselves to meet these new challenges.
The first and most important priority going forward is safety. The Center for Disease Control (CDC) and the World Health Organization (WHO) advisories regarding sanitation, wearing masks, and social distancing are still in effect and should be adhered to strictly. Beyond that, it is imperative that workers familiarize themselves with the industry white papers and documentation being compiled by the IA, DGA, SAG-AFTRA, the AMPTP, the Teamsters, and the studios. These protocols are for the protection of everyone and must be followed consistently and correctly if they are to be effective. To do this, everyone on set must have a thorough understanding of what these new protocols entail. Moreover, it would be wise to look up local city, county, and state health guidelines for any production on which you are hired as different regions present different degrees of risk.

On an equally important note, the coronavirus has either created or exacerbated negative mental health issues across the world. After months out of work, civil unrest, and seemingly unending uncertainty, emotional burnout is a growing problem. As we strive to navigate this brave new world, it is crucial that personal well-being and care be taken into account. Depression and anxiety, which have become pandemics in their own right, impair executive function and will make returning to work more difficult for many. Fortunately, there are many mental health resources available. Mental health services are available through the MPI Health Plan, the Motion Picture and Television Fund, Optum Health Services, and many private health insurance plans. Optum Health, in particular, is the mental health service provided through the MPI and should be taken advantage of by those to whom it is available. If you do not qualify, services such as BetterHelp and TalkSpace work with individuals to match clients with a licensed counselor at a price that they can afford. There are also public and private agencies available to help those in need of low- or no-cost mental health services that can be found by searching for "Federally Qualified Health Centers" within a local community. For daily guided meditations and assisted relaxation, the app Headspace is currently available for free for those who have lost their jobs as a result of the COVID-19 outbreak.
On the set, the most notable change that we are likely to encounter is decentralization. The days of congregating behind video village after a quick stop at the buffet-style craft services table are over. Social distancing guidelines will require the usage of the cloud-based and streaming services to communicate information and content quickly between relevant parties on set. While it may sound rudimentary, Skype and Zoom are going to be a part of our lives for the foreseeable future. Learning one or both of these programs now, while things are slow, should be a top priority. Free platforms such as OBS (Open Broadcaster Software) can be used to simultaneously record and stream camera inputs in compressed formats so that content can be sent directly to the required parties' personal devices in real time but can also be uploaded to the cloud for future use. This is a practice already commonly used in the creation of gaming content, giving film and television production an ample supply of examples to draw from. In2Core's QTake—a commonly used video assist platform—can be configured to stream media to intended recipients over an end-to-end encrypted cloud service while allowing clients to view metadata, enter annotations, and comunicate with Video Assist Operators in real time. Services such as MediaSilo and Frame.io are used to share dailies among necessary individuals and allow for metadata tagging, notations, and near real-time feedback.
Much of this will require the integration of computer networking in ways it wasn't previously being utilized. Closed network access can allow productions to collect and distribute digital assets as needed in a manner that secures files from unwanted access. More digital files will require more network-attached storage devices, such as the rNAS from Pronology—a solid-state-based system developed by Local 695 member Jon Aroesty. Server-based recording in conjunction with file-acceleration services such as Signiant and File Catalyst remains the fastest way to deliver content from set to post-production. As such, a baseline familiarity in storage, network switching, routing, and IP configuration could prove invaluable.
As many video engineers serve as an intermediary between production and post-production, it is also necessary to possess a fundamental understanding of post-production workflows. Remote editing work may continue for some time for our brothers and sisters in Local 700, meaning that there is no room for error when it comes to the files we provide. Nonlinear editing applications such as Avid Media Composer, Adobe Premiere Pro, and DaVinci Resolve form the core of their workflows and so they must be a part of ours. Each application relies upon or excels with specific video formats or codecs, meaning that engineers will need to be familiar with the most prevalent ones, which include the Apple ProRes suite, the Avid DNx family, REDCODE .r3d files, ArriRAW, and the various h.264 formats. More recent codecs, such as ProRes RAW, Blackmagic RAW, and HEVC h.265 have not seen wide adoption on set as of yet but are projected to become more prevalent as products support for them continues to grow. Many of these formats require the usage of high-end workstations to process efficiently (or at all) and so a basic understanding of computer hardware may prove advantageous.
There is a wealth of information available for all of these products and services online. White pages, product manuals, workflow guides, and technical support information can be downloaded from most manufacturer websites. Many offer certification programs for the purposes of familiarizing users with the ins and outs of their products. LinkedIn Learning (formerly Lynda.com) is an educational platform where users can take classes across a staggering variety of subjects and is available for free to all IATSE members at https://www.iatsetrainingtrust.org/lil. Experts across just about every subject imaginable have flooded no-cost platforms like YouTube with videos, overview, courses, tutorials, and discussions that allow a layman to become an expert in due time. With the majority of the nation's higher education institutions opting not to reopen their doors in the fall, course loads have migrated online. Low-cost community college courses can be taken more conveniently than before the plague. As a bonus, workers enrolled in accredited online courses may be eligible for student discounts on computers and software, potentially nullifying the cost of the class entirely. Many four-year universities offer free online continued educational opportunities to their alumni. In light of the COVID-19 outbreak, the Local 695 Board has allocated funds to continue education programs for its members. Members who are interested should be sure to view the "Education and Training" page of the Local 695 website and keep an eye on the 695 Announcement emails for news on upcoming training. Requests for new training content can be submitted to edu@local695.com.
When all else fails, Google is your friend.

But more than just education and learning, we need the two things that Hollywood has always thrived on most: diversity and creativity. In this time of unprecedented change, there are no experts in what the new sets of tomorrow will look like. No one person has all of the answers. Our membership is one of diverse backgrounds and experiences. The lives we have lived have prepared each us for today's challenges in different ways. Moreover, Local 695 members remain the best in our fields and we all have different tools at our disposal. As our responsibilities evolve on set, it is up to us to lead the charge in finding solutions to new problems; to find new and unconventional ways of utilizing the resources at our disposal for the safety and betterment of the entire set. This is the time when standing in solidarity with one another is going to matter most.
Soon, productions will begin again. When they do, it is likely that all of us will be facing a deluge of work as content creators strive to make up for lost time and appease a starving audience. This is a very real light at the end of a very dark tunnel. New infrastructure, technology, and responsibilities may put us in the enviable position of being more in demand than we were before the pandemic in spite of the push to move workers off set. Now it's up to us to prepare for this coming moment of opportunity so that we may grasp and use it to get our lives back on track and begin to move past this entire dystopian tragedy.