NOW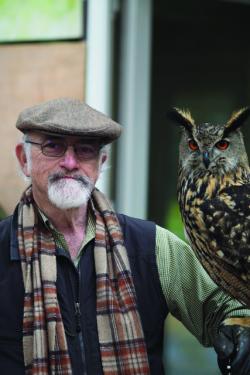 NOW Business might be asking us for unprecedented concessions.
NOW Congress appears less concerned with workers' challenges.
NOW We're confronted with a false choice between safety and financial survival.
Good friends,
Never has the need for our participation as Union members been more essential to our community and ourselves than NOW.
Our Union is central to our ability to control our work life; It provides much more than serving us in a moment of personal or professional crisis.
Our Union gives power and legitimacy to our collective action: it is much more than a pass to work.
And yet, many of us don't experience our Union as the congregation of Labor that it actually is.
As we journey together through this avalanche of health, financial, and social crises, we need each other more than ever. This mutuality, this concept of community, this fellowship, is a fundamental tool for our survival.
Passive membership inevitably leads to confusion and deep disappointment, but direct engagement as members and stakeholders keeps us informed and influential. Which of these you choose really affects the outcome of legislation and policy.
Your personal time is most valuable to your family and yourself and sometimes you tell yourself that you have no budget to devote time to our Union. I would respond with: They are very connected and together they form a network of mutual support.
One of the glories of Local 695 is its true embodiment of the democratic process. Now is the time to consider coming forward to learn and lead.
Our Local has an election coming up at the end of this year. Nominations are in November and the election follows in December.
I urge you to consider "stepping into the room" and either have someone nominate you for the Board of Directors or support a colleague that you trust and respect to represent you. Being elected by your peers to the Board is an honor. It is also a voluntary, unpaid opportunity to contribute some "sweat equity."
Currently, all your present Board members and Officers are hardworking family people with the same pressures and obligations as you and I, yet they have found the time to contribute.
Beyond running for the Board of Directors, there are the many committees and activities the Local provides to serve the members.
Come take a turn, get involved. Information on how to participate is available on our website, or you can contact our representative staff or myself for direct assistance.
Showing up is how we overcome these forceful challenges
Let's not forget this most basic truth: It's your Union, own it!
As always, I am deeply grateful for the privilege and opportunity to serve.
My love and respect to all of you.
Mark Ulano CAS AMPS
President
IATSE Local 695