by James Delhauer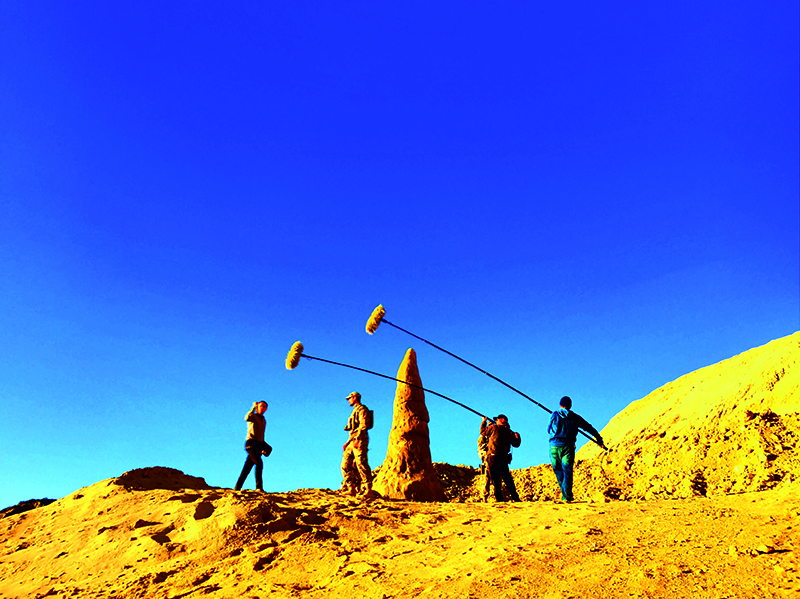 At the heart of the labor union movement, there is a core belief that we are stronger together; that what may be impossible for one is achievable by the many. We work together for the betterment of all and when the work of others benefits us, it is our responsibility to pay it forward. Such is the philosophy of Ron Hairston, a Local 695 member with a rich history in our industry. Known for his work on NBC's Heroes, Marvel's Agents of S.H.I.E.L.D., and most recently, the BET comedy series Twenties, Ron has been a member of our union for the last fourteen years, where he serves as the co-chair of the Local's committee for Equity, Diversity and Outreach (a role he shares with member Steve Nelson) and helps organize Local 695's Black Sound and Video Alliance. I had the privilege of sitting down with Ron to discuss his storied career, the work that he does for our union, and what made him decide to become more active within the Local.
His career in sound began on the NBC television series Crossing Jordan, where he became friendly with the production sound team. Production Mixer Kenn Fuller and Boom Operators Thomas Payne and Jay Jayaraja expressed that Ron should explore joining Local 695 and, with their assistance, he soon became a member of the show's Sound Department. But it was Agents of S.H.I.E.L.D. where Ron feels he really came into his own. "I grew up on that show personally and professionally. I did everything on that show. I was a Sound Utility, Boom Operator, Playback Operator, 2nd unit Sound Mixer, and a 1st unit Sound Mixer. We went seven seasons and became a family. Thanks to Kenn Fuller for the opportunities and for teaching me everything that I know about sound mixing and thanks to Tom Payne for teaching me everything that I know about booming. I got to learn from two of the best in 695."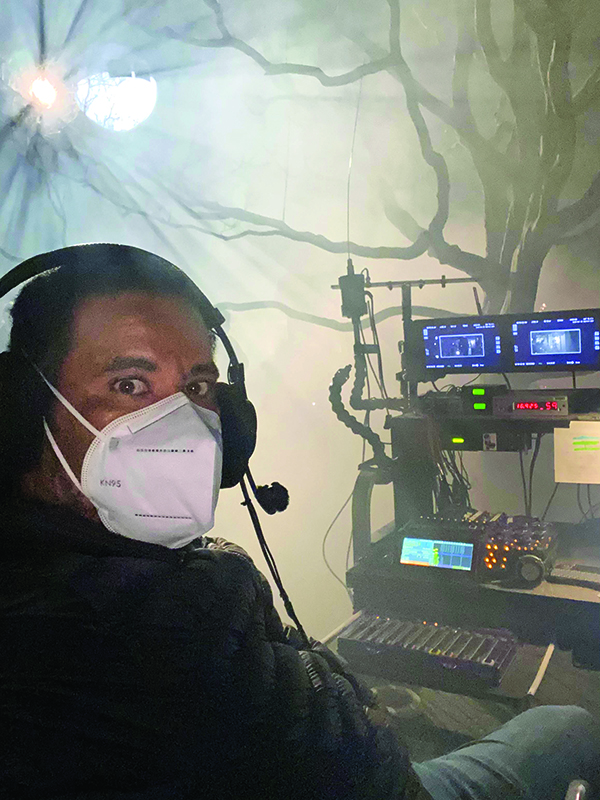 This mentorship helped to shape Ron's philosophy of returning the kindness shown to him. "[Kenn] gave me some really good advice when he got me into the union and said that I have to pay it forward and I think that's really important." As a result, he went on to become more active within our Local and took on a mentorship position of his own. "I just like to do the work but ever since George Floyd, I just realized that I needed to be doing more. I can't just be worried about my job. I need to worry about other people as well," he commented to me. "I've only met a couple Black sound people. I think we have somewhere around two percent membership in the union. Those numbers need to change and they kind of need to change yesterday."
This spurred his decision to accept the position of co-chair for the newly formed committee for Equity, Diversity and Outreach and to aid in the implementation of the Local's Y-16A trainee position—a classification allowing for productions to hire individuals lacking roster status for the purposes of training. In fact, Ron's most recent job, the Lena Waithe comedy series Twenties for BET, hired two of the first trainee graduates, Y7-A Utilities Terrell Woodard and Britney Darrett—with Britney receiving her training from 695 members Jeremy Brill and Amanda Beggs while Terrell was trained by members Jamie Gambell and Ben Greaves. Ron also credits their success in part to Boom Operator Kevin Culligan, who took it upon himself to help continue their education while working together on Twenties.
Britney's hiring in particular represented an important milestone for women of color within Local 695, as Ron pointed out. "Before this, I've known of one other Black woman in the sound union and that's Veda Campbell," he explained. "I met her a long time ago when my dad was doing craft services on a set and I just thought that was the coolest thing. Here was this Black female who was working on a set as a boss and I just remember it to this day. I didn't realize it at the time but that was life-changing to see something like that; to see her make it that far. And now there are five more Black women going through the trainee process. That's how I know that it's working and that it's getting results." When asked, Ron expressed optimism about future trainees and the push for diversity within the Local as a whole. "I think the union has a lot of tools to help women and people of color be successful. The Y-16A is a position, not a program. Now, we just need to get the knowledge out there. The more I have gotten involved, I've realized that a lot of people don't have the same resources and access that I have."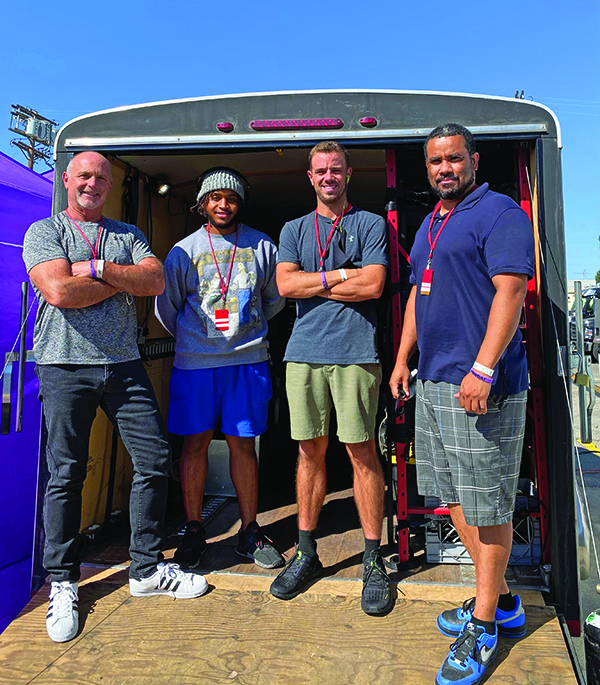 When asked to elaborate, Ron praised his father, Ronald Hairston, Sr., a UCLA graduate with a master's in film who spent more than thirty years in the industry working in craft services. Though this was not Ron Sr.'s first choice, it was a career path he chose as it allowed him to work as his own boss and, by extension, side step the racial prejudices he encountered with previous employers. "It's kind of sad," Ron Jr. confided to me. "He was very accomplished for the childhood he had and was working on these shows where his education and his knowledge of film was greater than a lot of the people around him. But he was always trying to put us into a position to succeed. He spent all of his money on our education so I would be set up for success." Ron went onto credit his father as the reason that he found his calling in Hollywood. "He got me where I am today. It's just natural for me being on set. I saw the pirate ship on Hook being built. I got to feed lions on the set of George of the Jungle and meet Michael Jordan on the original Space Jam. That was all before I was even thirteen years old. Everything he's done, everything he's sacrificed to get me where I am today just made things so much easier than it could have been. Not everyone's been put in a position to succeed like me. I'm fortunate and I know that, which is why it's so important to give back."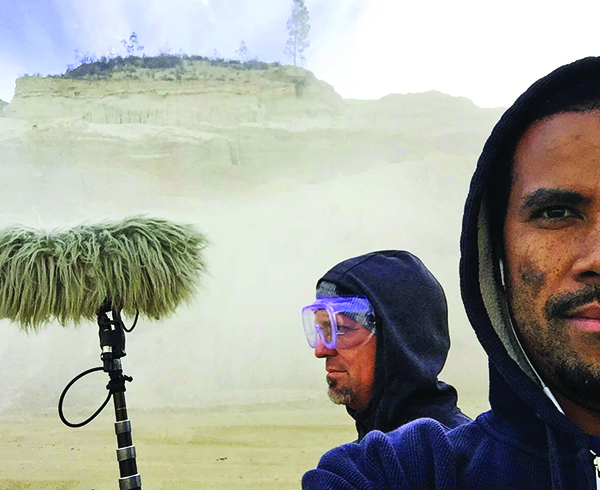 Ron expressed to me that he strives to provide his own children with the same opportunities for success that his father gave to him, though acknowledged the inherent challenges of such an endeavor. "Sound is easy but raising kids is hard. It's the best worst thing I've ever done. Until I got into this position of trying to raise kids and working the hours I work, I didn't realize how difficult it would be. When we welcomed our baby girl, I felt the need to get back to work to make sure I didn't lose my job." This feat would be impossible without the help of his partner and loving wife, Christina, whom he described as the MVP of their family. Nonetheless, he lamented the burden that his work in our industry has placed on her. "I couldn't imagine doing my job and raising my kids the way I would like to," he said. "I feel like it's unfair that she has to do so much because of the hours I work and not being able to miss work. I want to be there for her and them more than I am. And there are days when things are hectic at her job or she just needs a break, so I just have to be the one who is more tired and figure out a way to get things done."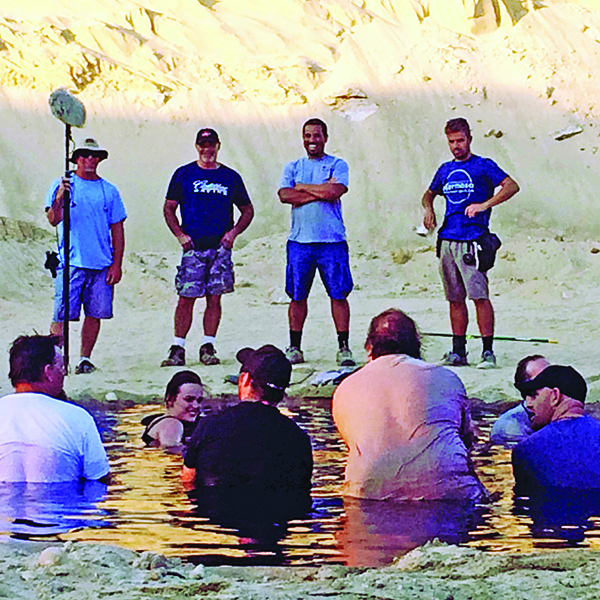 Ron's comments echo many made about the impact of long hours in Hollywood over the last several years. Though concerns centered on drowsy driving after periods of prolonged overtime, a phenomenon the industry has taken steps to counter, the impact on families remains a troubling issue. "It causes stress and concerns in the house," he explained. "Jobs are taken off the table. I don't feel like I can do a show out of town for a while with two young kids. A producer called me to go do Macgruber in New Mexico and my wife really didn't want me to go. It was a real dilemma. I was worried that if I turned it down, I'd have to go back to doing utility work for a few months after I worked my way up to mixer. That's the nature of this job."
These issues and many more continue to plague our union. However, through the efforts of dedicated members like Ron Hairston and all of the women and men who offer up their time to the causes of equity, diversity, and opportunity, we are beginning to see things move in a positive direction. I would like to thank Ron for taking the time to sit down and speak with me about his career, his life, and the work he's doing as a member of our union. His efforts are helping to forward Local 695 in its mission of nurturing equality within our industry. Members who are interested in being a part of this reform are encouraged to reach out to the Local about joining the Women's Committee or the committee for Equity, Diversity and Outreach.
On December 2 of 2020, then President-Elect Joe Biden declared his intention to be "the most pro-union president you've ever seen." This was a welcome proclamation, as union membership and influence has been in steady decline for decades. Today, it is estimated that just 10.8 percent of workers in America belong to a collective bargaining organization, down to less than a third of where we stood at our peak in the 1950's. This is in spite of the fact that, by and large, research shows labor unions to be a net positive to their members. A 2020 report from the Bureau of Labor Statistics concluded that workers belonging to unions, on average, earned wages nineteen percent higher than their nonunion peers while an April 2021 study published in The Quarterly Journal of Economics determined that income inequality has waxed as the membership of unions has waned. Moreover, unions are popular. A Gallup poll published in September 2020 shows a sixty-five percent approval rating among Americans, their highest rating since 2003. With this unique opportunity afforded to us by both a high favorability rating and an ally in the White House, unions are relying on members like Ron Hairston to take charge and shape the change we need in the world.