by James Delhauer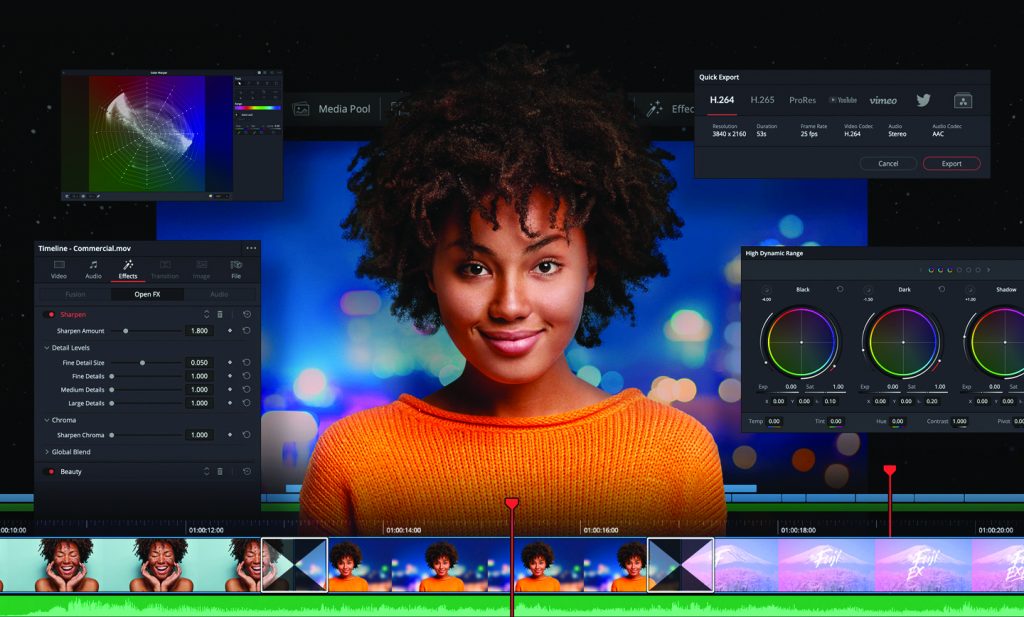 The media landscape has changed. As technological innovation has driven advancement within our industry, a new level of technical literacy has become essential. Though our core duties remain unchanged, the role of the Local 695 Video Engineer continues to evolve with the times. Our diverse responsibilities on the set include media playback, on-set chroma keying, off-camera recording, copying files from camera media to external storage devices, backup and redundancy creation, transcoding media with or without previously created LUT's, quality control, and syncing and recording copies for the purpose of dailies creation. With so many tasks to juggle, having all the tools necessary to perform our jobs is of critical importance. But today's user is overwhelmed by choices. Countless hardware and software solutions span the entire spectrum of film and television production, with companies vying to attract customers to their products. Engineers require tools suited to handling a cross section of our various responsibilities and that cultivate efficient workflows for the production. Some might even go so far as to say that we need a little bit of black magic and, to that end, few pieces of software facilitate as many of our jobs on set as DaVinci Resolve by Blackmagic Design.
DaVinci Resolve began primarily as one of the first high-end digital color-correcting applications. First unveiled in 2004 by DaVinci Systems, the first Resolve products were turnkey platforms—self-contained hardware units designed for the single purpose of running their prepackaged software with maximum efficiency—intended to facilitate the earliest digital coloring workflows. These units were costly, with a price tag of more than $100,000 USD, pricing out the majority of consumers. When DaVinci Systems sold the platform in 2009, there were only about a hundred Resolve users worldwide. After being acquired by Blackmagic, Resolve was reworked over the course of a decade and now boasts millions of professional users around the globe. A software-only version was made available for $995 USD, representing more than a ninety-nine percent reduction in price, and a range of features meant to broaden the software's usage application were added. Chief among them, Resolve transitioned from an emphasis on color-correction to become an end-to-end nonlinear editing platform. Blackmagic has continued to develop or acquire new modules to incorporate into their software, including the audio platform Fairlight CMI, originally developed by Fairlight.
In spite of the fact that film editing and post-production color both fall under the jurisdiction of our brothers and sisters in Local 700, there are a wealth of advantages to be found in Resolve for 695 engineers. As the system was originally designed with the intention of being used as a finishing program, Resolve features advanced functionality for communicating with and ingesting media from other nonlinear editing applications, such as Avid Media Composer, Adobe Premiere Pro, and Apple Final Cut Pro X. Projects originating in these ecosystems can be brought into Resolve, processed, and returned to their point of origin or forwarded to another destination. In short, a project originating in one application can be brought into Resolve before being sent along to an entirely different application, allowing workflows to be altered if an unforeseen issue arises. This allows programs with no ability to communicate with one another, such as Media Composer and Final Cut Pro, to share data indirectly with one another, thus closing gaps in software communication. This support for a vast number of video codecs and support files also makes it ideal for ingesting and performing quality assurance on media, regardless of the original source or format. Other nonlinear platforms are reliant on proprietary file formats or generate proxies for internal use, whereas Resolve works to debayer source media in real time. This makes it one of the best options for viewing an accurate representation of a captured image, especially when partnered with a color-accurate monitoring system.
This ability to play back full-quality assets is quickly becoming a more important feature as more productions move toward creating real time digital environments on set. Just as 695 Playback Specialists have been tasked with supplying video sources for screens appearing on screen for decades, it is our responsibility to play back the digital sets we're beginning to see today and Resolve can be used to facilitate this task. DaVinci Resolve Systems can be used to outsource an image to an LED wall and manipulate the image in real time. This gives Playback Operators the ability to manipulate, color grade, relight and make other alterations to digital backgrounds on set, all while the director, cinematographer, and others are able to watch and give creative input. Advanced users can also take advantage of Fusion—an integrated visual effect plugin acquired by Blackmagic in 2018. Prior to its acquisition, Fusion was used on more than a thousand feature films for the purposes of effects compositing. When combined with Resolve, Local 695 Engineers have the ability to create and play back real time visual effects on set. In this regard, Playback Operators continue to blur and transcend the lines between technician and artist.
It is likely, however, that more engineers are familiar with the platform for its capabilities as a transcode utility. Resolve includes powerful tools for converting media from one format to another, making it useful both for generating easy-to-edit proxy media for editors to work with and dailies for the production team to review. Video and audio media from disparate sources can be automatically synchronized by aligning their timecode metadata or, in the event that a guide track was recorded to camera, analyzing their waveforms. Blackmagic also includes an arsenal of digital LUT's (look up tables that can be used to apply a preset color look to an image) in their software, making it simple to apply a preset look when creating proxies or dailies. After sound is synced and the production look has been applied, then files can be exported in any industry-standard file format (support for encoding Apple's ProRes family of video codecs is not available in the Windows edition of Resolve) for delivery to the necessary party.
As a member of the Blackmagic family of products, Resolve is compatible with all hardware accessories produced and manufactured by Blackmagic, including first- and third-party hardware controllers, GPU accelerators, and a wide variety of I/O adapters. The most recent edition of the app, DaVinci Resolve 17, released this year with hundreds of new updates and features, including enhanced support of high dynamic range content, a machine learning-based tracking tool, and support for multi-user collaboration. A supplemental update released in March of this year added full support for Apple's new line of macOS computers featuring M1 processors, making Resolve the first third-party nonlinear editing application to take advantage of the enhanced capabilities of Apple's new processor (Apple optimized Final Cut Pro X for use with the M1's ARM architecture at the time of the processor's release last year).
The current edition of DaVinci Resolve Studio retails for a flat rate of $295 and includes a lifetime of free upgrades. By eschewing a perpetual upgrade cycle or subscription-based licensing, Blackmagic has claimed the mantle of greatest value for price in the nonlinear editing wars. A comparable Adobe or Avid subscription costs in the range of $49.95 USD per month. Not being ones to rest on their laurels, however, Blackmagic took the pricing contest a step further by offering an almost fully featured free edition of Resolve. For those looking to test the waters or who do not need access to the platform's entire suite of features, the free edition of the application includes all of the same powerful editing, playback, and transcoding tools as the Studio edition. However, it does not support resolutions higher than ultra-high definition, frame rates greater than 60fps, high dynamic range color grading, stereoscopic 3D processing, digital noise reduction, machine learning, or multi-user collaboration. In spite of these limitations, the free edition of Resolve remains the most professional no-cost tool on the market for nonlinear editing, playback, and transcode work.
Our industry will continue to evolve and as it does, we in Hollywood's foremost technical local, will continue to evolve with the times. As we do, we need the absolute best tools available at our disposal. Despite being a relative newcomer to the world of editing platforms, Blackmagic has poised DaVinci Resolve to take a stop at the very top of the list. With its vast array of features, low-price point, and countless applications, this application is one that every Video Engineer is encouraged to familiarize themselves with. Members wishing to learn more are encouraged to explore the resources available on LinkedIn Learning—an educational service available for free to all IATSE members. Other free recourses include the countless tutorials, workflow demos, and classes available on YouTube and social media.