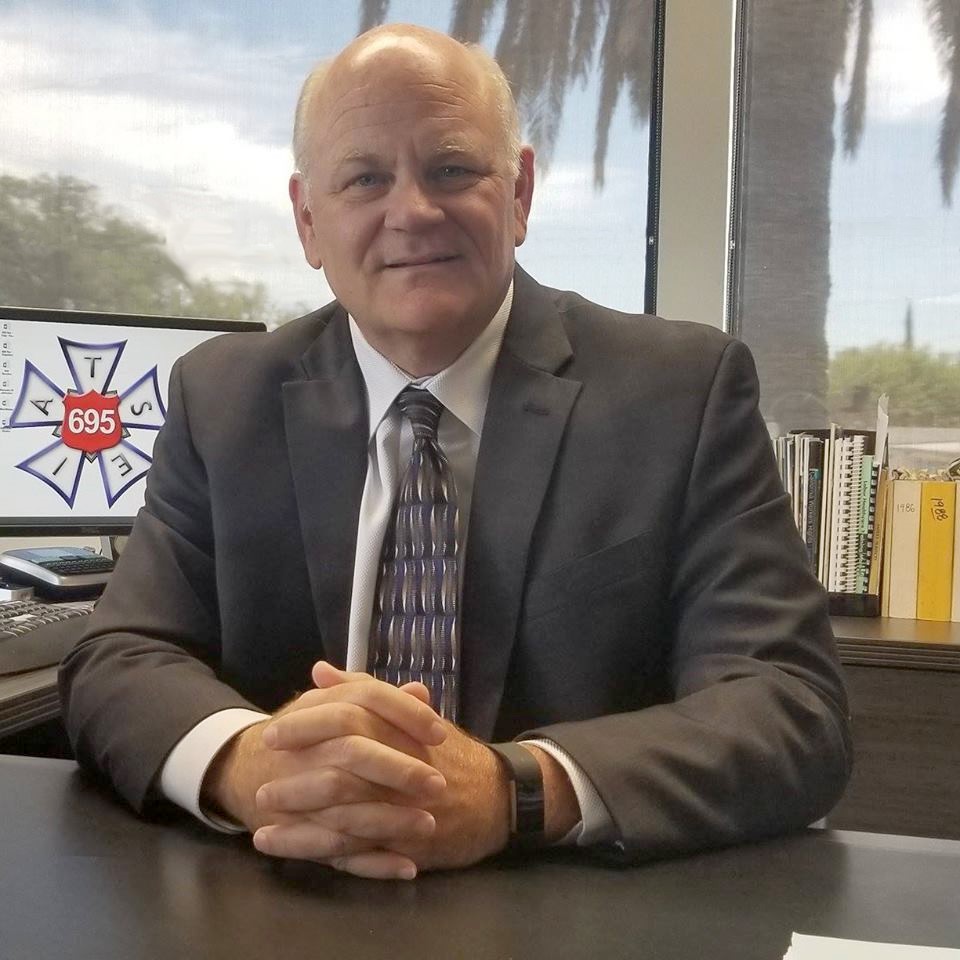 Moving Forward
As life continues to open up and live entertainment venues are once again operating and hosting shows, I look back and realize how our union made a difference in the lives of our members and their families during this pandemic. The IATSE and Local 695 joined with the LA County Federation of Labor to sponsor several food drives; handing out thousands of meals to union families. The IATSE donated $2.5 million to three entertainment charities: the Actors Fund, the Motion Picture and Television Fund, and the Actors Fund of Canada. This money was earmarked for IATSE members and their families to provide financial relief during this global crisis.
Many of our IATSE brothers and sisters who work in live entertainment have been out of work for sixteen months, so the West Coast locals joined together to raise money to support their families during this shutdown. We come together to make one cohesive production even though we may work in different crafts and jurisdictions, we also come together to support our fellow union family in such stressful times.
In our last publication, we talked about labor playing a pivotal role in the rebuilding of America. The current labor situation in the United States leaves a lot to be desired. The original purpose of the National Labor Relations Act of 1935 was to encourage collective bargaining. However, nearly every amendment to the law since 1935, and most egregiously, the 1947 Taft-Hartley Act, has made it more difficult for workers to form unions. The function of the Labor Relations Board is to uphold workers' rights to unionize, collectively bargain, and to work together to improve their workplace. Yet, as it stands today, the Board has no ability to levy fines when companies have broken the law; such as when an employer fires an employee for starting a union campaign.
The way the laws are written today, if a union election is won, a company can drag out the negotiations and never come to an agreement. Between 1948 and 1973, the New Deal laws of 1933 were expanded and hourly wages rose by more than ninety percent. Over the next forty years (1973-2013), hourly wages rose by just more than nine percent while productivity increased seventy-four percent.
Research from the Massachusetts Institute of Technology shows that more than sixty million people would vote to join a union today if given the opportunity. We need to support the rights of nonunion workers and give them the opportunity to fair wages, health and pension benefits, and safe working conditions. We all benefit from unions made stronger through increased membership. A recent Gallup poll shows that union approval stands at sixty-five percent, which is one of the highest approval ratings in the past half-century.
We must seize on the current support for unions and strive to enact change. One way organized labor can help is to support the PRO Act (Protect the Right to Organize) which has made it through the House and is currently sitting in the Senate. Passing this bill would be a substantial step forward in achieving our goal to rebuild America.
The PRO Act is one of the most important pieces of labor legislation to be written in decades. The Act protects the basic rights of workers to join a union by introducing meaningful and enforceable penalties for companies and executives that violate workers' rights. Not only does it give workers the right to choose a union and organize their workplace, but it also ensures that workers can reach a first contract quickly after a union is recognized by expanding collective bargaining rights and closing loopholes that corporations use to exploit workers.
In addition, the Act would stop the abuse of misclassifying some workers as Independent Contractors. What the PRO Act does not do is take away the rights of Independent Contractors, as the proponents against the Act would lead you to believe. Legitimate Independent Contractors can still take advantage of the state tax laws when filing their taxes.
A fundamental right of every working woman and man should be the right to organize. What can you do to help everyone achieve this right? You can write your senator
and ask them to support the PRO Act of 2021. Go to the AFL-CIO website for information on how to get involved. https://aflcio.org
The PRO Act is about giving workers a voice, not taking away freedoms. Without unions, workplace discrimination continues to increase, wages continue to stagnate, and the gap between the rich and the poor exponentially increases. Now more than ever, we must support labor organizations in order to move toward closing that gap and creating a system in which people can lead balanced lives and not have to choose between eating or taking vital medication because they aren't being paid a wage that has increased with productivity and inflation. I urge you to call your senator to support the PRO Act.
In solidarity,
Scott Bernard
Business Representative, IATSE Local 695