Important Update to Dues Payment Policies
Back in March of 2020, the Board of Directors responded to the industry-wide shutdown with fifty percent dues reductions for the last three quarters of 2020. The Board also discontinued the application of all late fees and put a hold on any expulsions for non-payment—both of which continue to be in effect at this time.
Fortunately, things have improved a great deal since the shutdown. With strict safety protocols in place and with the rate of vaccinations rising daily, many of our members have made a safe return to work. Our Available for Work List is showing record low numbers and work levels in most areas of the industry are strong. Even so, we realize that some members have not yet fully recovered from months with little work, and some are still waiting for their areas of the industry to open back up.
With all of this in mind, the Board of Directors has been exploring ways to address the different situations our members find themselves in. Beginning with the third quarter of 2021, the Board has authorized a gradual return to full-payment policies as required in the Local 695 Constitution & Bylaws, with new measures put into place to assist members during the transition period, including no-interest payment plans and hardship relief.
For complete details on these new policies, members can visit our website and see the first item on the "News & Announcements" page, or they can contact the office.
MPI UPDATE REGARDING COBRA EXTENSIONS
Members who may be eligible for up to six months of federally subsidized/no-cost COBRA continuation coverage through the MPI were recently sent information about this coverage by US mail and email. MPI strongly encourages members who would like to enroll in subsidized/no-cost COBRA continuation coverage to do so by completing the electronic election form (eForm) available on the MPI website for eligible members when they log in to their personal MPI account.
MPI only sent information to those members determined to be potentially eligible for federally subsidized COBRA continuation coverage. Members who have never earned the minimum hours required to be eligible for coverage through MPI, dependents who have lost eligibility due to age or other life events, and members who have previously exhausted their COBRA continuation coverage rights are not eligible for this subsidized/no-cost coverage. In addition, those members or their dependents who are eligible for other group coverage or for Medicare may not receive this subsidized/no-cost COBRA continuation coverage.
While a paper copy of this election form will be made available to eligible members for their completion, MPI strongly encourages using the election eForm by logging in to www.mpiphp.org. You'll need to log in to access the eForm, as the form is not available online under dependent accounts.
Check MPIPHP's website www.mpiphp.org regularly for updates on this topic.
COVID-19 Vaccinations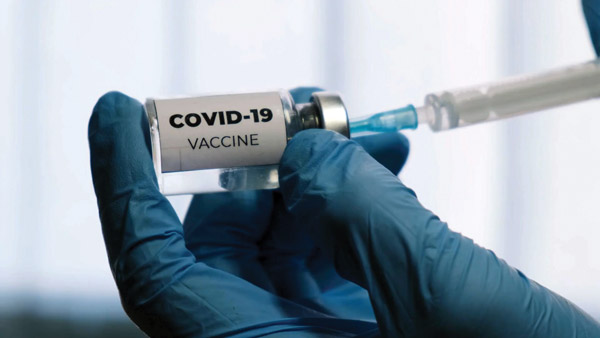 All individuals in the United State over the age of 16 are now eligible to receive the COVID-19 vaccines free of charge. Members who have not yet done so are encouraged to get vaccinated as soon as possible for the safety of themselves, those around them, and those unable to receive the vaccine due to unrelated health complications.
Stay Safe & Report Your Job
The call sheets and additional info that you provide to the local when you report your work is not only helpful, but crucial at times as well. We can reach our members if there's been an issue reported to us by another local, whether it be one of safety or concerning payroll.
Additionally, we can ensure that shows are contractually compliant when you report your work to the local. We need your help so that we can help you!
Whether union or non-union…
On long or short productions…
Please report your jobs to
www.local695.com/membership services/job-reporting
New Members
Local 695 Welcomes Its New Member
Eugene Reyes Y-4
John Fonseca A-1
Tylar Moore Y-16A
Leonardo Montero II Y-7
Santiano Luis Machuca Y-4
Moises Rodrigues Y-4
Andrew Giarruso Y-4
Shan Siddiqi Y-4
Jason Cornejo Y-16
Seth Fine Y-4
Leslie Metts – Y-16A
Nicholas "Nik" Castanon A-2
Terrell Woodard III Y-16A
Chris Rubin Y-4
Morgan Spadone Y-7
Michael Alaynick Y-8
Amaqnda Quesada Y-4
TERRY FOUNTAIN
1954-2021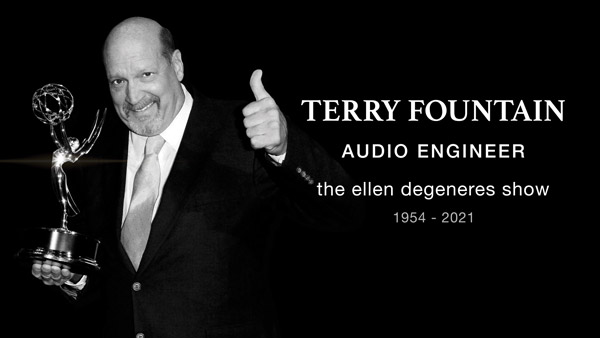 For the past eighteen seasons, Terry Fountain was the Production Audio Engineer for The Ellen DeGeneres Show. He started the show on day one and did not miss a single day of taping during that time. For his work on The Ellen DeGeneres Show, Terry received eight Daytime Emmy Awards. Prior to that, he spent eight years with General Hospital, where he was awarded one Daytime Emmy Award.

Terry was also known for his audio work on shows like Who's the Boss?, America's Funniest Home Videos, and the 55th Annual Academy Awards. His music career included working with George Benson, Bad Company, and Led Zeppelin.

Terry passed away on March 11, 2021, at his home.

He will be missed by all who knew and loved him.
In Memoriam
David Kelson
Y-1
September 4, 1956 – March 1, 2021
Terry Fountain
Y-1
January 15, 1954 – March 11, 2021
John McCoy
Y-7a
May 20, 1936 – February 11, 2021
James Nord
Proj.
September 17, 1940 – Feb. 14, 2021