James Delhauer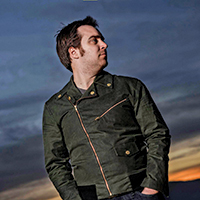 James Delhauer was born in Southern California and never made it very far from home. Since 2014, he has worked as a television engineer specializing in Pronology's mRes platform. He joined Local 695 because he desperately needed friends.
---
Daron James
Daron James is a veteran journalist having written about the film and television industry for over a decade. He's currently seeking the best sope in Los Angeles, CA.
---
Steve Morrow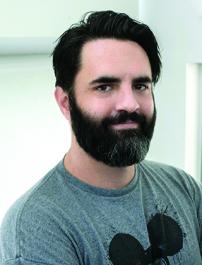 Steven A. Morrow began his career in sound in 1997 and has recorded sound on over 130 film and television projects. Morrow is known to enjoy technically challenging movies that require creative solutions. He received the CAS Award for Motion Pictures – Live Action for his work on La La Land in 2017, and was also nominated for a BAFTA and an Academy Award.
---
Chris Munro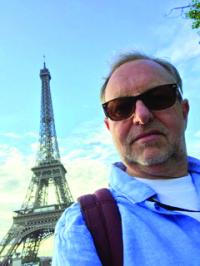 Chris has collaborated with some of the most respected filmmakers, winning two Oscars and two BAFTAs; Steven Spielberg, Ridley Scott, Paul Greengrass, Ron Howard, Alfonso Cuarón, and M. Night Shyamalan. Notable credits are Black Hawk Down, Captain Phillips, United 93, Mission: Impossible – Rogue Nation, Ready Player One, Wonder Woman, Mission: Impossible – Fallout, Spider-Man: Far from Home. He has also been Production Mixer on five James Bond films.
---
Eva Rismanforoush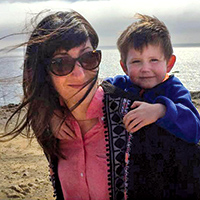 Eva began working in sound while attending college in Northern California. Shortly after graduation, she joined Local 695 and is working as a Utility Sound Technician in Los Angeles. She has been the Co-chair of the Young Workers Committee since 2014.
---
Scott Smith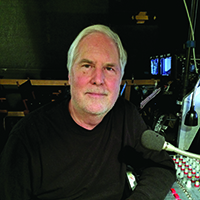 A forty-five-year veteran of the film and music business, Mr. Smith has recorded sound for more than forty film and TV shows. He received the first CAS Award for Best Feature Film Sound for his work on The Fugitive in 1994, and has been twice nominated for an Academy Award. Mr. Smith writes extensively on the history of film sound recording.
---
Photos courtesy of the respective contributors.