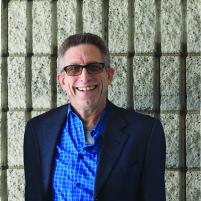 Welcome to the fall edition of Production Sound & Video. We are now in the thick of "Awards Season" and I imagine that your email inboxes are filled with screening invites and if you are a member of another guild, you are receiving DVDs. Take advantage of the opportunity to attend a screening and see and most importantly, hear how they were intended. Support your fellow brothers and sisters and applaud their tireless hard work.
You can read about some of our members' hard work right here. Steve Morrow describes how he mixed A Star Is Born. Chris Munro on his innovative methods in capturing the sound of Mission: Impossible – Fallout and Daron James contributes on Drew Kunin in BlacKkKlansman.
Scott D. Smith delves into the advances in mixing panels during the '70s and '80s in "The Way We Were (Part 2)."
Finally, many of you have been severely affected by the multiple fires raging in California. I wish you all the best, and hope that you and your family and friends are safe. I express my sorrow if you have lost your home and wish everyone a return to normalcy.
As we approach the end of 2018, a Happy Thanksgiving, best for the holidays, and a Happy New Year!
Fraternally,
Richard Lightstone