---
Politics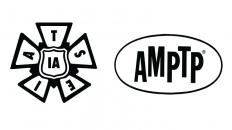 The New Basic Agreement Is Ratified: New Provisions in 2018
In addition to adding two sources of increased funding to our Pension and Health plans, the newly ratified contract contains these items that you should be aware of:
Term of the Contract: This contract runs from August 1, 2018, through July 31, 2021.
Three Percent Wage Increase: The three percent wage increase is retroactive to August 1, 2018 and applies to all work covered under the Basic Agreement. The payroll companies are now calculating all back payments owed since August 1 and will sending out checks soon.
Increased Rest Periods: This change will take place ninety days from the 10/10/18 date of ratification: For local and nearby daily and weekly hires, there will be a ten-hour turnaround (increased nine hours) on miniseries and on one-hour and 1/2-hour single-camera series beginning with the second season. For features and long-form productions, ten-hour turnaround will apply after two consecutive fourteen-hour days worked.
Mandatory Courtesy Housing or Transportation: For work in excess of fourteen hours in the Thirty-mile Zone and twelve hours in the Secondary Zone, courtesy housing, or transportation home and back to work the next day, must be provided upon request.
Mid-Budget New Media Productions Are No Longer "Fully Negotiable": For productions where previously the wages, terms, and conditions were "fully negotiable," the New Media sideletter now provides wages, terms, and conditions on "mid-budget productions" made for initial exhibition on a Subscription Video-On-Demand (SVOD) platforms such as Netflix, Hulu, Amazon Prime, etc. The new Mid-Budget Tier is defined as:
20–35 minutes $900,000–$1,300,000
36–65 minutes $1,750,000–$2,500,000
66 minutes + $2,100,000–$3,000,000
On these productions, the following mid-budget terms and conditions apply:
Special conditions for Long-form Television Motion Pictures Sideletter with staffing and roster requirements as per the existing provision for the sub-high-budget SVOD new media productions.
Wages shall be long-form wages with a two-year lag.
Higher Budget New Media Productions Follow the Full Basic: On New Media SVOD features budgeted at over $30 million (which previously followed the Long-form Sideletter), the wages, terms and conditions of the full Basic Agreement will now apply. Paragraph 106 applies. Three-person crew now included on Mid-Budget Tier productions.
The Rest of Huntington Beach: The Secondary Zone will now expand a few blocks to include all of Huntington Beach.
Canadian Holiday Swap: If you're working in Canada, the Producer can now, at their option and with advance notice, swap Victoria Day for Memorial Day, and swap Canada Day for Independence Day.
New Media Roster Is Eliminated: In addition to eliminating the New Media Roster, all qualified workdays that were listed on the New Media Roster have been moved over to the Industry Experience Roster
Diversity and Inclusion Taskforce: The Taskforce will consist of representatives from the IATSE and the AMPTP and will review existing initiatives and develop new ones aimed at increasing employment of underrepresented groups.
Stipend for Safety Pass Training Will Increase: Beginning August 4, 2019, the stipend for Safety Pass training taken both in-person and online will increase to $20 per hour. NOTE: As of now, ALL Local 695-required Safety Pass training is available online.
More Time to Complete Safety Pass Training: The deadline to complete required Safety Passport is now extended from ninety days to six months.
No Givebacks, No Concessions: This contract contains no reduction in terms and conditions.
---
Education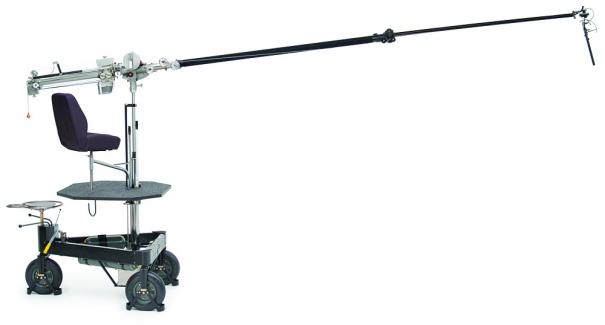 Fisher Boom Training: Long Arm for Long Takes
The production sound crew has a limited toolbox—fishpole, plant, wireless mic. Add a fourth tool by taking advantage of 695's free Fisher Boom Training: One-on-One. Whether you've never been on a Fisher or you just need a refresher, this personalized training on Model 2 and Model 7 booms covers prep, safety, applications for the Fisher, movement of the perambulator, and hands-on operation using our dialog simulator.
Production Sound Mixers – Learn what you need to know to add a Fisher as a tool in your arsenal.
Boom Operators – Go to any job with confidence that you can set up and operate a Fisher.
Utility Sound Technicians – Learn to prep, cable, and operate a Fisher, add Boom Pusher for multi-camera productions to your skill set and be ready when needed to jump on the Fisher as a 1st or 2nd Boom Op.
Training Requirements – Must be on the Roster, up-to-date on Safety Pass classes, and have valid I-9 on file at CSATF.
Contact fisherboom@local695.com to schedule this training.
---
Community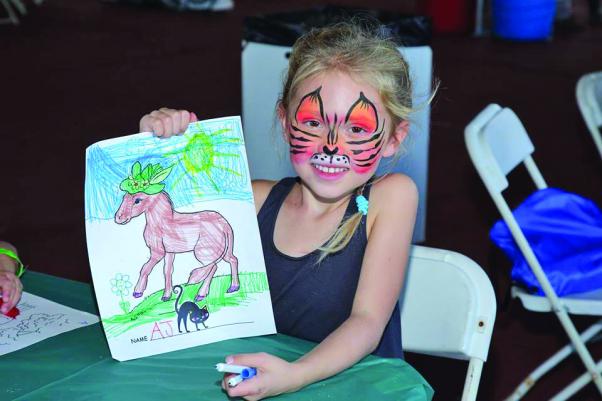 Day at the Races: A Special Thanks!
Thanks to all who came out to Santa Anita Park on October 21 for the annual MPTF Day at the Races fundraiser. It was a spectacular day full of horse racing, food, silent auctions, lots of family fun, and "giving something back." Much appreciation goes to all the sponsors and all the guests for helping make the day such a great success. This year, over $177,000 was raised for the benefit of MPTF, an organization dedicated to serving the entertainment community in times of need. MPTF is committed to helping thousands of industry members like you by providing essential financial and social services. We hope you join us again next year!
---
New Members
Local 695 welcomes its new members!
Rolando Arenas Y-7
Joseph Bourdet Y-8
Joseph "Crow" Duemig Y-8
Joseph Gjura Y-4
Thomas Larsen Proj.
Kyle McLane Y-1
Rachel Schroeder Y-7A
David Scobbie A2
---
In Memoriam
James Emswiller
Y-1
January 4, 1957 – October 11, 2018
Walter Gest
Y-9
March 13, 1928 – November 13, 2018
William Tucker
Projectionist
November 26, 1943 – September 24, 2018
Lance Wandling
Y-7
February 20, 1953 – April 22, 2018
---
Young Workers in Action
On Nov. 4, Local 695 members Heather Fink, John Wassel, and Nathan Whitcomb joined the IA Young Workers of Los Angeles to canvass for Katie Hill, the pro-labor candidate for California's 25th Congressional District. Katie would go on to win her tightly contested race in this traditionally conservative district.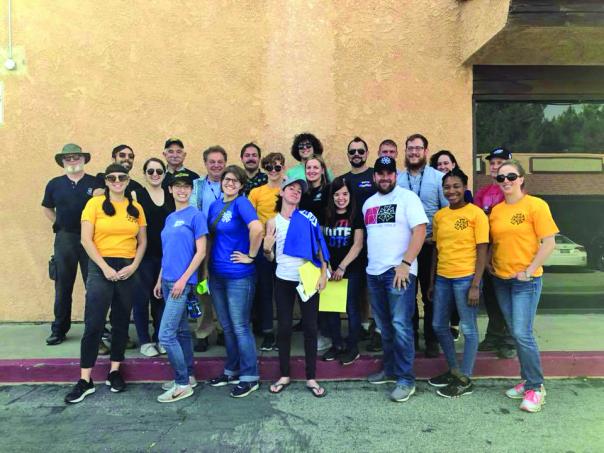 In September 2018, Local 695 Young Workers Committee Co-chairs Nathan Whitcomb and Aaron Eberhardt had the privilege of attending the 3rd Biennial Young Workers Conference in Silver Springs, Maryland. This year's two-day conference was packed with educational seminars on US labor history, rhetoric, and political action. The co-chairs made excellent connections during networking opportunities and had tremendous positive takeaways for our Local as a whole. Here is their report:
This last September, Nathan Whitcomb, along with Aaron Eberhardt, had the honor of representing Local 695 at the IA Young Workers Committee Conference in Silver Springs, Maryland. This was the second time that the 695 YWC has attended this conference, with Tim O'Malley and Eva Rismanforoush having attended the previous conference in 2016 in Atlanta, Georgia.
We partook in a full slate of workshops on a range of topics, including the long history and structure of the IA, a rundown on current national labor issues, the importance of union solidarity in our national economy, proper copyright law, and strategies for making pro-labor arguments and when speaking to politicians and other nonunion audiences. We learned many useful tips and tricks on how to relate to these audiences and how to establish a safe and more neutral environment for these often charged conversations. We also acquired the answers to mysteries like what really goes on at IA Board meetings, and the logic behind assigning Local numbers (there is none).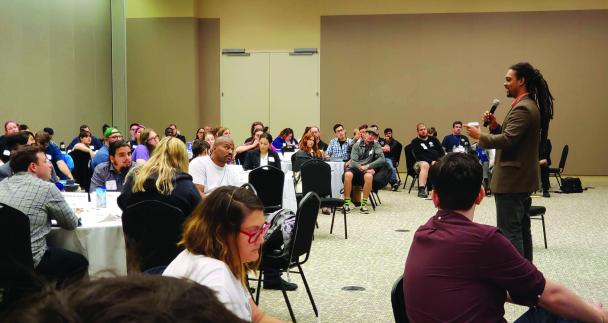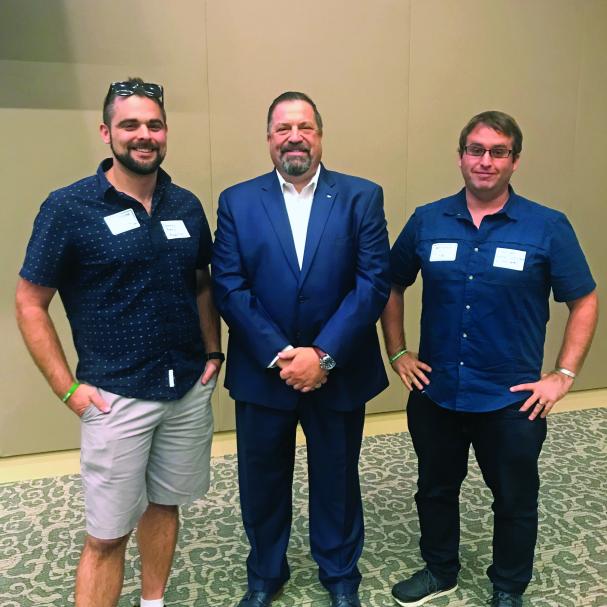 We were also able to hear from several inspiring guest speakers from across the country. The first, Braxton Winston, is an IA member who was recently elected to the Charlotte City Council. He spoke heavily on the importance of becoming involved in your city's local politics and representing your local union with pride. IA President Matthew Loeb also stopped by to address the conference and congratulate us on becoming the leaders of the future.
While the official programming was truly outstanding, we felt the most valuable part of the conference was the chance to meet and network with many YWC chairs from across the country. We took home a lot of valuable ideas for future Young Workers events. Several of the other Southern California locals were represented as well, and together we made plans for future collaborations between all our YWCs, including fundraising events for the I.A.T.S.E. Political Action Committee. We thank our Local 695 Board of Directors for sending us to this year's conference, and we look forward to integrating our newly acquired knowledge to help our Young Workers Committee and our Local thrive.