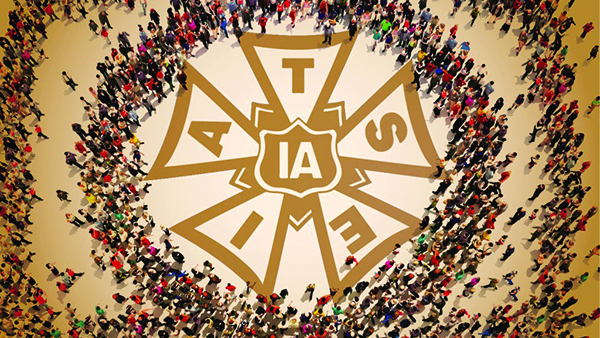 The IATSE Basic Contract & Area Standards Agreement
Contracts were Ratified November 15
On November 15, the results of the Basic Contract and Area Standards Agreement came in, resulting in the ratification of both contracts. Members are now working under the terms and conditions of these deals, which includes 3% raises for scale workers, a ten-hour turnaround between working days, weekend turnarounds enforced by penalties, and increased meal penalties. It is the hope of both the Local and the International that these changes will act as a deterrent against the rampant culture of abuse that has developed in Hollywood. However, we need our members to be communicative. The Local will be collating data in order to gauge the effectiveness of these measures in preparation for the next round of negotiations in 2024. Should you witness or be subject to any violations of these new terms, report them to your Local as soon as possible.
The 3% wage increase is retroactive to August 1, 2021. Payroll companies will need time to process the adjusted payments and send out new paychecks. The Local will notify members when we receive word that checks have started going out. Please inform the 695 office in the event that these paychecks do not arrive or are incorrect.
---
COVID-19 Vaccinations and Booster Shots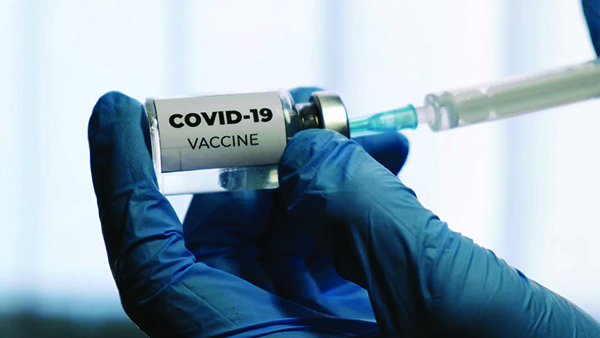 As COVID-19 case numbers continue to fluctuate throughout the country, members are encouraged to maintain basic precautions for the protection of themselves, their families, and their colleagues on set. The Delta variant, which has proven more transmissible than previous variants of the virus, remains the dominant strain in the United States. Los Angeles County's indoor mask mandate remains in effect, and social distancing wherever possible is highly recommended. All members who have not received their vaccinations are encouraged to do so, as fewer and fewer sets allow for unvaccinated workers to report for work. Members traveling out of state for work may require completed vaccination cards in order to receive service in local businesses.
The first rounds of COVID-19 booster shots have become available to the general public. The Food and Drug Administration has approved the use of a mixed booster strategy, meaning that those who received their initial vaccines from one company can receive their boosters from another. At this time, boosters are freely available to those 65 or older, with approval for younger groups expected to come in the following months. Members who have had their vaccinations for six months or longer are encouraged to seek out a booster shot to supplement the waning protection offered by initial vaccinations.
---
Stay Safe & Report Your Job
The call sheets and added info you provide us allow the Local to track productions for safety and contract compliance and help us organize shows to create more union job opportunities. It also allows us to contact you and your crew if we receive information you should be aware of. Whether IA or non-IA … on long or short assignments … please report your jobs to:
www.local695.com/membership-services/job-reporting
---
IATSE Family Mourns
Halyna Hutchins
IATSE continues to mourn the loss of Cinematographer Halyna Hutchins, whose life was tragically cut short on October 21, when an on-set accident involving a firearm occurred. As details of the incident have emerged, it has become apparent that this tragedy was a preventable one and serves as a reminder that on-set safety protocols must be adhered to at all times. Members who witness unsafe working conditions must speak up. Report them to both the production team and their local representatives at once. If appropriate action is not taken, and unsafe conditions continue, walk away. No film, no show, and no project is ever worth the life of a member of the cast or crew.
Our hearts go out to Halyna's family, friends, and all those who knew her.
---
2022 La Niña & Drought Conditions
The National Oceanic and Atmospheric Administration (NOAA) forecasts predict that La Niña drought conditions will persist in California into 2022, leading to a second consecutive year of below-average rainfall in the state. As of October 19, 2021, eighty-seven percent of the state was categorized as experiencing extreme drought, with no parts of the state being considered drought-free. Another dry winter will certainly herald another scorching summer and continued risk of wildfires. Members located in danger zones are advised to take precautions and create a plan of action should wildfires threaten their homes.
---
New Members
Local 695 Welcomes its New Members
Donovan Adams – Y-7
Jeanette Barrozo – A-2
Robert (Bob) Berman – Proj.
James Blank Jr. – Y-7A
Austin Bledsoe – Y-1
Josh Botkin – Y-4
Peter "PJ" Campbell – Y-7
Spencer Christiano – Proj.
Terry Clifton – Y-4
Joshua Cook – A-2
Deanna Decenario – Y-1
Tonben Decenario – A-1
Charles "Connor" Grochowski – A-2
Dennis Hamlin – Y-1
Noah Hubbell – Y-1
Josh Landis – Y-4
Joey Leweck – Y-1
Jenna Moore – A-1
Nohealni Nihipali – Y-8
Metyen Oyebade – Y-16A
Rio Pacheco – Y-16A
Nicholas "Nico" Pierce – Y-4
Jhonny Roldan – Y-1
Samuel Sanchez – Y-4
Willie (Will) Walton – Y-7
Colleen Wittenberg – Y-4
Whitney Worthen – Y-8