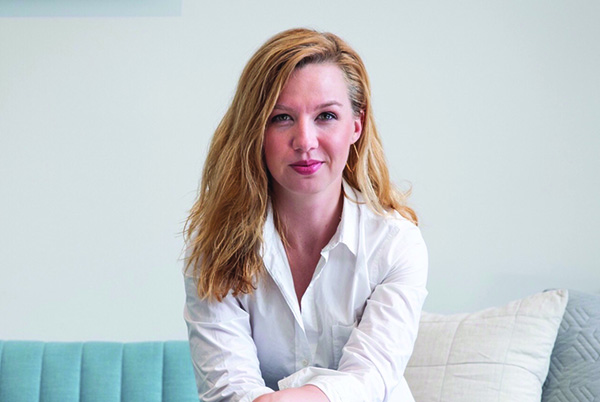 Let's talk about burnout.
Prior to the pandemic, our workforce was just beginning to tackle the production slate for 2020. For most of us, some sense of a schedule was taking shape. Productions were picking up momentum and we were falling into a comfortable rhythm. The outbreak of COVID-19 sent that momentum crashing into a brick wall. Work stopped, savings evaporated, and none of us were sure how we were going to make ends meet. An unknown and invisible enemy lurked outside our doors, trapping us inside. We went from 100% to 0% in less than a day. It was terrifying.
All the while, your leadership began what would end up being a two-year-long marathon. The day that the world shut down, every IATSE official and representative—from the highest levels down to the local Boards of Directors—were thrown into the deep end, forced to make unprecedented decisions about how to operate within this "new normal." Amid unbridled fear that saw emergency rooms overflow, riots in the streets, and near economic collapse, our main concern was the safety and financial stability of our members. After what felt like a lifetime, the national vaccine rollout brought a ray of hope. We had reached the light and the end of the tunnel. Productions remounted en masse. Members returned to work. The new world was beginning to look a lot like the old one.
Eighteen months in, production is at an all-time high. The Motion Picture Plan is averaging between 2 million and 2.5 million hours a week. As of August of 2021, 78.4 million hours have been added to the plan, compared to the 67.3 million added in the sample time frame of 2019. This is a 17% increase in the midst of a pandemic.
But the leadership had precious little time to catch its breath as our attention turned to the next pressing matter on the agenda: the Basic Contract and Videotape Supplemental Agreement negotiations. What should have been a two-week process stretched out across five long months, during which time our members reported harsh and inhumane working conditions like never before. What many of us would have considered the most challenging days of our careers in the old world had become fairly typical in the new one, resulting in a historic strike authorization movement for which I will always be proud to have had a hand in. During this time, political activism within IATSE's ranks swelled. Members both old and new became more aware and more involved in the negotiation process. Our collective banded together in solidarity to support one another, resulting in an agreement that never would have been possible otherwise. We have accomplished so much in these two years and we should be proud.
Again, I say that none of this would have been possible without the construction and buildup of our newfound political activism from membership. It is a powerful resource in our continued fight for better lives and livelihoods; maybe the most powerful resource we have. How do we maintain this hyper vigilant enthusiasm? How do we continue to have the outreach and engagement of our members over the next few years as we turn our attention to the next cycle of negotiations? How do we maintain this two-way street of communication to build upon the foundation that was built this cycle?
We know this story. We lived it. My point is this—we're exhausted. Membership and leadership alike are burned out. Leadership has not had a day off since before March 13, 2020, all while members are forced to push their bodies to the brink of failure. The effects of burnout on all sides is becoming rampant and destructive. The signs are numerous and diverse. For some, it comes out physically in the form of chronic fatigue, insomnia, impaired focus, and immuno-compromise. For others, it manifests mentally in the form of anxiety, depression, and anger.
Not everyone was happy with the tentative agreement. I understand. No one in the leadership believes our work is done. But the aftermath of these negotiations has shone a light on the toll that this burnout is taking on our industry. We need to make more room for compassion, understanding, and curiosity about the process of how we got to where we are on paper. The art of discussion and political discord are being supplanted by knee-jerk reactions and assumptions. How do we maintain our political will and activism moving forward? How do we carry this positive movement into the future while allowing both membership and leadership a chance to catch our breaths? How do we grow our movement so that we can take an even greater step forward to the culture we deserve in 2024? How do we get back to the notion of coming together to discuss political topics, such as our current contract, in a respectful and peaceful manner?
We all need a chance to rest. We need a chance to repair and to refill our tanks. I recognize no one has the answer to these questions, but what I have learned from our town hall meetings is that we can present these philosophical questions so that we can discuss them as a collective. That collective will find the answers that the individuals within cannot. We don't have to figure this out alone, that's why we are members of a union.
Jillian Arnold
President