New Website Address
Our website has a new address: www.local695.com, so be sure to change your bookmarks. Additionally, all the "@695.com" email addresses have been changed to "@local695.com" so update your address book, too!
---
Lynda.com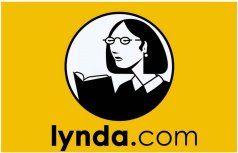 The IATSE has arranged a $20 yearly membership license for its members to Lynda.com. Usually at $360 a year, Lynda.com is a leading online learning company with courses that provide business, software, technology and creative skills to achieve personal and professional goals.
The IATSE license runs from September 1, 2015, through August 31, 2016, but it's not too late to begin. https://www.local695.com/html/lynda.php has all the information needed to get started.
---
Audio Supervisors Brunch
On Sunday, October 25, Local 695's Technical Trends Committee/FCC Project hosted a brunch for Audio Supervisors in the unscripted television field. The intent was to present the history as well as the latest developments in the upcoming FCC incentive auction where the FCC will be auctioning off more of the UHF spectrum to big Telecom. Doc Justice, along with Mark Ulano and Jay Patterson, cochairs of the Technical Trends Committee, were the hosts at Gordon Biersch in Burbank. This event featured Bill Ruck, San Francisco Area Volunteer UHF Spectrum Coordinator, and Tim Holly, Spectrum Coordinator at CBS Radford. This was an outreach event open to all non-scripted Audio Supervisors, IA and non- IA.
Bill Ruck gave a PowerPoint presentation that detailed the history of the evolving uses of the UHF spectrum, along with the congressional mandate to sell off the 600 MHz bands for profit. Topics included the reallocation of TV stations currently in the 600 band, white space devices and the outright disregard for professional wireless microphone users in the entertainment industry, sporting events, theater and houses of worship.
The Technical Trends Committee feels the information delivered at the brunch is important to all professional wireless mic users in the entertainment field. An edited video and a transcription of the presentation will be on open pages of the Local 695 website, available to membership and the general public
---
Building Update
The Building Committee is exploring the long-term goal of purchasing a building that more suits the Local's needs and reflects who we are. The Committee expects to achieve this within five years.
The immediate goal is to take care of all deferred maintenance and updates on the building as both a positive image for the organization and for resale purposes.
---
Picture Quitting
MPTF (Motion Picture & Television Fund), the 94-year-old nonprofit serving members of the entertainment industry, received a $25,000 CVS Health Community grant to support smoking cessation and prevention.
CVS Health presented the grant to MPTF CEO Bob Beitcher during a special luncheon where UCLA health staff and entertainment industry representatives convened to learn about the Picture Quitting Smoking Cessation Program, the first entertainment industry-led program offered in the United States that combines free counseling with low-cost medication.
Picture Quitting offers approximately six weeks of counseling: individual, group, telephone, email or webcam. Participants also receive follow-up phone calls for one year. All counseling sessions are free.
Picture Quitting also provides smoking cessation medications for a small copay. At the first visit, you will learn about medication options so you, your counselor and MPTF physician can work together to determine which choices are right for you.
For more information, please call 818-526-7644 or talk with your MPTF physician.
---
January Membership Meeting: Save the Date!
The next General Membership Meeting is scheduled for Saturday, January 16, 2016, at 10 a.m. It will be held at the Local 80 Stage at 2520 W. Olive Avenue in Burbank.
---
In Memoriam
EVAN ADELMAN
Y-1 Sound Mixer
August 31, 1957 – August 26, 2015
ROBERT A. "DAN" DILLON
Y-1 Sound Mixer
January 14, 1939 – June 6, 2015
FRANK SCIUTO
Y-7 Video Tech
December 10, 1925 – September 12, 2015