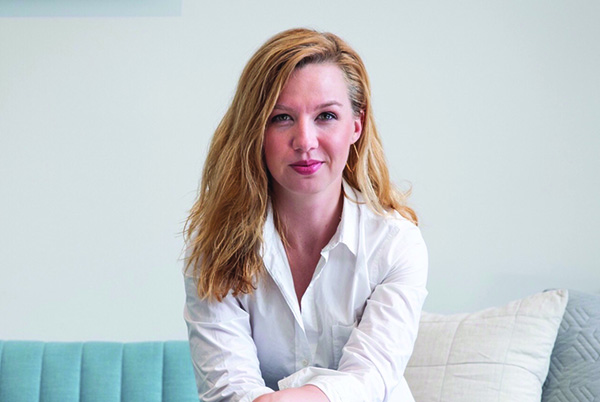 Let's talk about getting organized.
Long before the IATSE was a blip on my radar, my experience with union organizing began on the campus of the University of Wisconsin-Madison, when 1,200 teaching assistants went on strike just before finals. This walkout impacted more than 15,000 undergraduate students, myself included. I joined the picket lines with 1,500 feet of exposed, undeveloped film in hand, anxious that a delay in finals could impact my ability to submit my transcripts for my master's program. At the time, the teaching assistants were being paid in tuition reduction and a salary of $12,000 for each nine-month school year. The Teaching Assistants Association held the line on healthcare costs and improved wages and, after two days on strike, both demands were met. This was the first time I experienced the power of organizing and it was an experience that served me well not long after.
During the third year of my graduate studies, I was a teaching assistant when the school's administration failed to authorize a budget for teaching assistants in the film school. We soon found ourselves halfway through the semester without having received a single paycheck. Drawing on my undergrad experiences, I informed the school's administration that I was going to file a complaint with the California Labor Board and that all grading would cease operation the week before midterms if we did not have a check in hand by the end of the week. That was the first of many protests during my graduate years.
With all of that in mind, I could not help but take notice of the work being done by the United Auto Workers last fall. This group, which represents four bargaining units over nine University of California (UC) campuses, entrenched itself in the biggest academic labor movement of our generation. Teaching assistants, research assistants, and doctoral students in the UC school system went on strike for six weeks. The strike nearly shut down our state collegiate system as the timing of the walkout just before midterms put the faculty and undergraduate students in a predicament. On December 23, a deal was reached solidifying groundbreaking protections against bullying and harassment, financial support for childcare, dependent healthcare options for certain eligible workers, and wage increases.
Educators, of all levels, should be able to pay their rent in a safe neighborhood while being able to feed themselves nutritionally without the cost of public assistance. Teaching assistants and research assistants are integral to higher educational institutions. This was the bedrock of the University of California school system strike, as well as the strikes I took part in during my time as a student. Forty-eight thousand academic teaching and research assistants asked for substantial increases designed to offset the soaring costs of living in California. These students are no different than anyone else. They want to be respected and compensated for the work they do.

This highly visible labor movement is now affecting other educational institutions. Teaching and research assistants in other school systems are now fueled by the landmark gains the UC strike has made this past year. Schools such as Caltech, USC, Northwestern, Yale, Johns Hopkins, the University of Chicago, Boston University, and the Massachusetts Institute of Technology all filed documents with the National Labor Relations Board in 2022 alone. This national educational labor movement is making universities compete for top educators. Higher wages and compensation packages will bring higher and more diverse talent to the system. When one institution makes gains, labor as a whole takes notice and strives to follow.
Seeing this action, so similar to the movement that brought me into the labor movement, gives me a sense of profound hope as we turn our focus to our next round of contract negotiations. The Alliance of Motion Picture and Television Producers (AMPTP) will begin its discussions with the Writers Guild of America (WGA) and the Directors Guild of America (DGA) during the first quarter of this year. These negotiations will serve as an important bellwether for our Basic and Videotape Supplemental Agreement contracts in 2024. We must remain abreast of their proceedings as we prepare for our own. To that end, our Local has begun preparations for the 2024 Basic and Videotape Supplemental Agreement. Last year, our Board of Directors began researching topics and discussing potential proposals. In the coming months, we will open this discussion to others via a series of town hall meetings conducted on Zoom.
History teaches us that the most successful labor movements are those that are unified and those that are organized. Last month's UC Teaching Assistants strike demonstrates this principle. So with that in mind, I encourage all of our members to participate in these town hall meetings. Help us source proposals that will benefit you at work and help us refine and workshop our ideas until they find their best possible forms. By coming together and working in unison with one another, we can shape the best proposals for our Local as a whole. So let's get organized.
In Solidarity,